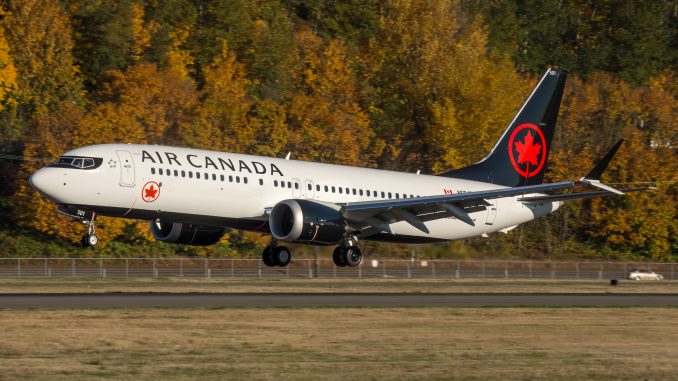 Since Air Canada received its first Boeing 737 MAX 8 last year, it has been using them on popular routes across Canada and the U.S. such as Montreal to Vancouver, Toronto to Calgary, and Toronto to Los Angeles, as well as on two lesser-known transatlantic routes, St. John's to London and Halifax to London. These flights have been leading up to the airline's further deployment of the aircraft to open new transatlantic routes from Canada to Europe.
Well, that time has finally come, as Air Canada will launch four new seasonal transatlantic routes using the aircraft from its hubs in Toronto and Montreal next week. The European countries of Iceland and Ireland will be the two recipients of Air Canada's new MAX aircraft, with the cities of Reykjavik/Keflavik, Shannon, and Dublin being the eastern termini of the new flights.
The city pairs are as follows: Toronto to Reykjavik, Toronto to Shannon, Montreal to Reykjavik, and Montreal to Dublin. Currently, Air Canada serves Dublin from Toronto daily using its Airbus A330-300 widebody aircraft, which will fly alongside the 737 MAX 8 departing from Montreal four-times a week starting June 2. With Shannon, however, the new service from Toronto will be Air Canada's only flight to the Western Ireland city and begins on June 1.
Ireland is a favorite destination for the 737 MAX 8 from North America due to its proximity to the continent and status as one of the westernmost mainland European nations. Norwegian Air International, a subsidiary of Europe's Norwegian Air Shuttle, currently flies between the Northeastern United States and multiple Irish cities with the fuel-efficient aircraft. Although, Norwegian has shown that the aircraft can fly as far east as Norway.
As for Air Canada's new routes to Iceland, this will be the airline's second time flying to the North Atlantic country, as the airline joins a growing list of North American airlines starting seasonal service to Iceland for the country's popular summer season. Toronto will see the largest number of flights, with four-times-weekly service beginning June 2 until Oct. 8, while Montreal will only see three-times-weekly service beginning June 1 until Oct. 7.
Currently, Toronto and Montreal's only links to Iceland are through the two Icelandic carriers Icelandair, which currently uses its own newly-acquired 737 MAX 8s on the Montreal route, and WOW air. From Montreal, Air Canada will be filling the gaps left by Icelandair on Sundays and Tuesdays, with all three airlines flying the route simultaneously once a week on Thursdays. Once Air Canada's seasonal service ends in early October, the two Icelandic airlines will be the only ones connecting Iceland and Canada until next summer.
According to the Air Canada's website, the Boeing 737 MAX 8 aircraft used on the routes will not feature a business class, but its new international Premium Economy cabin. The premium cabin will be comparable to the airline's business class cabin on its other narrowbody aircraft but will not have access to Air Canada's Maple Leaf Lounges in Montreal or Toronto, normally a key perk of flying in a premium class on an international route.
In the regular economy cabin, Air Canada has outfitted the new aircraft with touchscreen televisions at every seat, in-flight Wi-Fi, moving maps and other entertainment options sure to come in handy for the long flight across the pond, with the seats also featuring average legroom at 30 inches of pitch. The flight from Shannon to Toronto will also be the aircraft's longest flight for Air Canada coming in at 7 hours and 15 minutes, fighting headwinds all the way home.
The expansion of routes for the summer season comes as Air Canada's Montreal hub receives more international routes. Also beginning in June, Montreal will see new service to Africa and Asia to the cities of Tokyo, Japan and Casablanca, Morocco. Montreal will join the Canadian cities of Toronto, Vancouver and Calgary that see nonstop service to Tokyo, while it will see its current Air Canada Rouge service to Casablanca, Morocco upgraded to mainline Air Canada service.
As for the 737 MAX 8, it will join its Icelandair, Norwegian and WestJet counterparts in the skies over the North Atlantic connecting North America and Europe.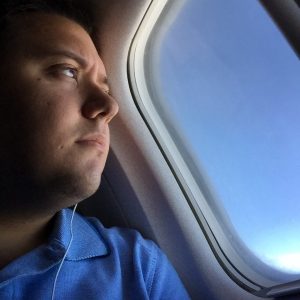 Tom has been flying for as long as he can remember. His first flight memory was on a Song Airlines 757 flying from LaGuardia to Orlando. Back then, he was afraid to fly because he thought you needed to jump off the plane in order to get off. Some years later, Tom is now a seasoned traveler, often flying to places just for the fun of it. Most of the time, he'll never leave the airport on his trips. If he's not at home or at work as a Line Service Technician at Long Island MacArthur Airport, he's off flying somewhere, but only for the day.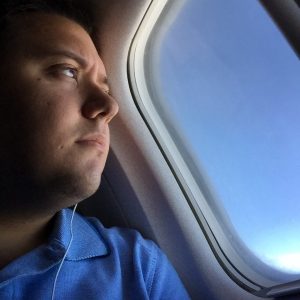 Latest posts by Thomas Pallini (see all)