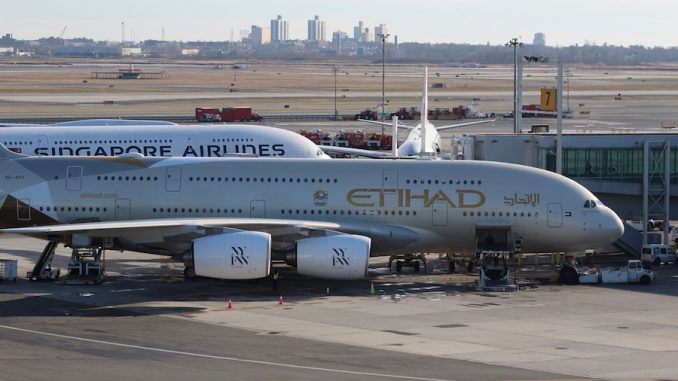 In a surprising announcement, Etihad Airways will loan out pilots to rival U.A.E. carrier, Emirates. The move was confirmed by officials from Emirates Airline as a way to stifle the airline's ongoing pilot shortage. The unique pilot sharing program comes as both airlines continue to face their own unique struggles.
Emirates has been faced with a pilot shortage, which has been acknowledged by CEO Tim Clark. Previously, the airline was forced to park numerous aircraft due to the pilot shortage, resulting in lost revenue. Meanwhile, Etihad has continued to struggle to achieve profitability, as it reported losses of $1.52 billion earlier last week. Officials from Etihad have yet to comment on the arrangement.
There are few details on the arrangement, however, a letter from Etihad to its pilots stated that pilots would complete two-year stints after a selection process and would be able to maintain their seniority.
While the number of pilots being sent is unclear, many questions arise regarding which aircraft type the pilots will be selected to operate. Currently, the airlines' only common type of aircraft is the Airbus A380 and the Boeing 777-300ER, making these pilots the likely ones to transfer unless Emirates would be willing to train other pilots on their two aircraft types.
Earlier this year, Emirates announced that it would only be staffing three pilots on certain long-haul routes instead of four that the airline previously staffed. While regarded by some as still being safe, it comes head-to-head with pilot fatigue. The airline already operates ultra long-haul routes, and pilots have complained of short layovers affecting rest. In addition, a majority of Emirates flights depart late at night, further affecting pilots rest.
Etihad is hoping that its pilots being taken off the payroll for two years will enable it to reduce its expenditures and get closer to profitability. It most recently reported its second straight year of losses, and has been actively engaged in trimming down its costs wherever it can. While the airline has become well regarded for its onboard product, it suffered significant financial losses based on its troubled investments in several airlines in Europe including Air Berlin and Alitalia.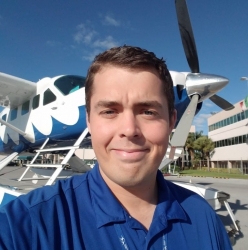 Daniel has always had aviation in his life; from moving to the United States when he was two, to family vacations across the U.S., and back to his native England. He currently resides in South Florida and attends Nova Southeastern University, studying Human Factors in Aviation. Daniel has his Commercial Certificate for both land and sea, and hopes to one day join the major airlines.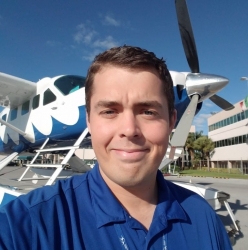 Latest posts by Daniel Morley (see all)