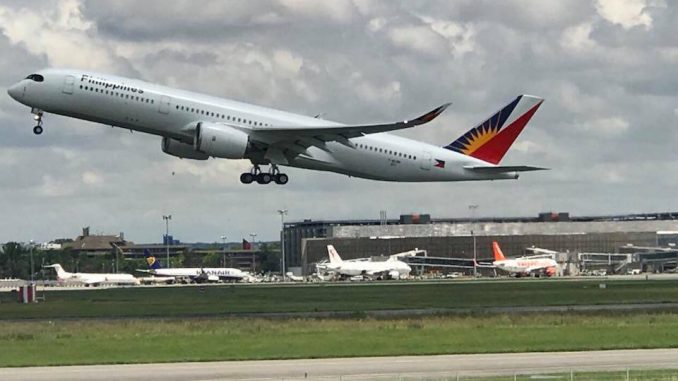 Philippine Airlines has announced it will be launching non-stop flights from New York-JFK to Manila's Ninoy Aquino International Airport later this year. Currently, the airline operates flights to Manila from JFK with their Boeing 777-300, however, the flight makes a stop in Vancouver to refuel as well as to pick up and drop off passengers.
Service to New York has operated for several years, with the current route structure being revived in March of 2015. With six Airbus A350-900 aircraft on order, Philippine Airlines will soon be able to replace their aging long-haul fleet and fly non-stop to New York with the longer range aircraft. The airline's A350 will also serve London Heathrow, which will become their first destination to see the new aircraft.
Philippine Airlines new A350 features 30 seats in business class, 24 seats in premium economy, and 241 seats in economy. The premium economy cabin is only available on the airline's A330 and A350 aircraft. With the new aircraft, Philippine Airlines will also be upgrading its long-haul cabin products.
The new nonstop service replaces the 1-stop flight via Vancouver from October 28, 2018. Although the airline now has the longest non-stop route from JFK, Singapore Airlines will still have the longest non-stop route from the New York area flying from Newark to Singapore.
Philippine Airlines currently operates several non-stop and direct flights to North America from the Philippines – including Vancouver, San Francisco, Los Angeles, New York, and Toronto. In the past, the airline has also served Las Vegas and Chicago, as both cities include significant Filipino populations. The airline has stated its intention to resume service to Chicago and add service to Seattle and Houston in the near future.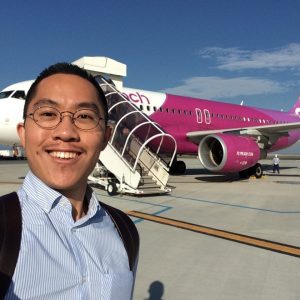 Most people hate long flights or overnight layovers, but Albert loves them. The airport and flying parts of traveling are the biggest highlights of any trip for him – as this avgeek always gets a thrill from sampling different airline cabin products and checking out regional developments happening at local U.S. airports. He's flown on almost every major carrier in the U.S. and Asia Pacific, and he hopes to try out the new A350s soon.

Albert recently completed his undergraduate studies in Business Accounting at USC in Los Angeles and he is currently recruiting for a corporate analyst position at one of the U.S. legacy carriers. During his college years, he interned at LAX for Los Angeles World Airports working behind-the-scenes (and on the ramp) in public relations and accounting. Outside of writing for AirlineGeeks, he enjoys trekking the Hollywood hills, visiting new hotspots throughout SoCal, and doing the occasional weekender on Spirit Airlines.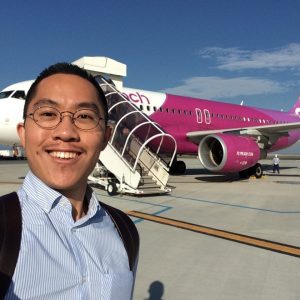 Latest posts by Albert Kuan (see all)