Indigo Partners' South American ultra-low-cost venture JetSmart has announced an agreement with SMBC Aviation capital involving the lease of five A320neos that will help the firm catalyze its short-term expansion plan in the region. JetSmart is set to become the second low-cost operator in the region to fly the new engine variant in the A320, after fellow Chilean low-cost carrier Sky Airline, which received its first neo last week.
JetSmart CEO Eduardo Ortiz said, "Our ambition is to become a key player in the South American ultra-low-cost airline industry. We are making considerable investments in our fleet and the addition of these five aircraft are part of a journey to realize our ambition of reaching 100 aircraft and 100 million passengers by 2026."
In what is the first agreement of this nature involving SMBC in the region, SMBC CEO Peter Barrett added, "This announcement also underlines are new expansion phase, not only in the Chilean market but throughout the region. It is a very special moment for JetSmart and we are pleased to be able to help in this crucial phase of expansion."
The new aircraft will be leased out from SMBC's current placed orders and will be fitted with Pratt & Whitney GTF engines as deliveries take place throughout 2019. The newly-spoken for aircraft are part of an order for 680 A320neo family aircraft from nine customers, which represent over 70 percent of orders placed for new generation single-aisle aircraft in the region.
A New Giant Keen on Changing the Dynamics of the South American Market.
JetSmart first took off last year, offering ultra-low cost flights throughout Chile. The carrier has carried 1 million passengers in its first year of operation and claims to dominate over 12 percent of the market within Chile while reducing average domestic fares by 35 percent.
The airline also started international operations in March of this year, flying twice daily to Lima, Peru, and will begin flights to Argentina in November. The flights will connect its base in Santiago and La Serena with Cordoba, Mendoza and Buenos Aires in neighboring Argentina.
In addition, Indigo Partners' southernmost carrier is in the process of setting up a subsidiary across the Andes in Argentina, where it will set base at El Palomar Airport, near the Buenos Aires, which is used for low-cost operations. During the launch event last month, JetSmart CEO Eduardo Ortiz said that JetSmart is set to receive 76 aircraft out of the whopping 430 ordered by Indigo Partners in the 2017 Paris Airshow and that a good number of those will go to the airline's Argentinian subsidiary.
This new lease agreement once again reinforces the group's commitment in the region, which, with a strong financial backbone and expertise of Indigo Partners, seems to be playing its cards right. Despite the complexity of macroeconomic challenges throughout South America, the region keeps proving it has lots of room for growth.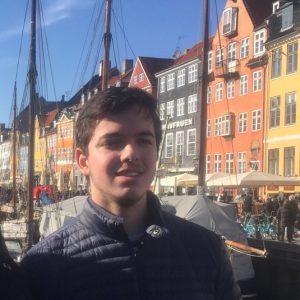 As a geography nerd, Jose has always been fascinated by the complexities of the airline industry and its ability to bring the world closer together. Born and raised in Peru, now studying in the UK. he has travelled around America, Europe and South East Asia. His favorite aircraft is the Boeing 767-300, which he has flown many times during his childhood; although now the A350 is slowly growing up on him.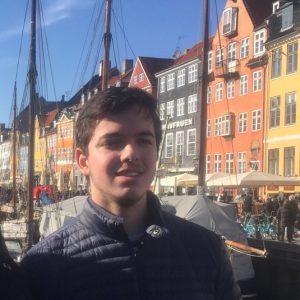 Latest posts by Jose Antonio Payet (see all)