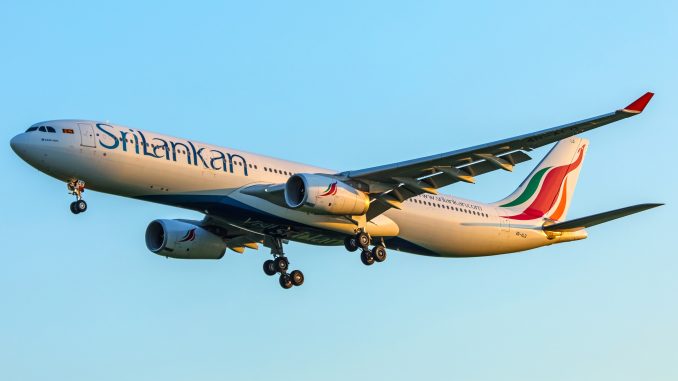 Flightstats.com has been keeping track of airlines and airports punctuality and tardiness, ranking them in terms of there performance in those areas.  Airlines were classified into global airlines, major airlines, regional airlines and low-cost carriers, with SriLankan Airlines being the most punctual global airline of September 2018. The on-time arrival rate was 91.37 percent. Referring to the website, Egypt Air ranked at the bottom last month with an on-time rate of 63.43 percent.
In response to its top ranking on the list, SriLankan Airlines said, "The high level of on-time performance is the result of a structured process that monitors and coordinates the performance of all departments and individual staff member responsible for various aspects of its operations. The degree of attention for punctuality monitoring is infallibly high with zero tolerance for slip in the process."
Sir Lanka Airlines was ranked second in July and August, KLM was on the top those two months. Based on the website, the definition of "delayed" is a flight that arrived at the gate 15 minutes or more after the scheduled arrival time.
Delta Air Lines was the highest ranked among the U.S.-based airlines with an on-time rate of 86.74 percent. United Airlines ranked number 14 on the list, with its on-time rate being 82.2 percent. American Airlines ranked 16th with an on-time rating of 81.63 percent.
Sweden-based Braathens Regional Airlines was at the top of the regional airlines ranking in September, with an on-time rate of 94.83 percent, while Japanese airline Air Do was named the most punctual low-cost carrier. But not every airline was counted as Ryanair was not a part of the statistics. The low-cost giant was not counted due to the pilot and cabin crew's industrial action over the summer.
Flightstats.com also announced the world's airports on-time rankings. For this ranking, the website divided airports into regional airports, mid-size airport, major airports and global hubs. Classification is based on the estimated annual seat capacity of all departing flights.
As a global hub, Tokyo's Haneda Airport was the best performing airport in September. The on-time rate of Haneda was 88.78 percent. The statistics were based on on-time departure performance of the airports. Again, if a flight departed 15 minutes or more after the scheduled time, it was considered delayed.
Minneapolis-St. Paul International Airport ranked second and its on-time rate was 88.05 percent. Sheremetyevo Airport in Moscow, Russia was the best performance airport in September, where the on-time rate was 95.09 percent. Surprisingly, as a global hub, Indonesia's Jakarta International Airport has ranked at the bottom of the table since March and its on-time rate was 57.11 percent last month.

Will has been a travel agent in Hong Kong for almost three decades, as time goes by he hasn't lost his passion for his job, He still has plenty of enthusiasm for the airline industry and airport operations.