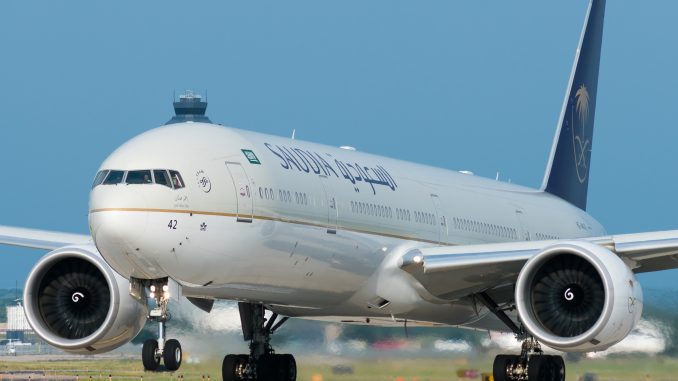 Abu Dhabi-based Etihad Airways, alongside Jeddah-based Saudia, announced a new codeshare partnership that will enable both airlines to share their respective codes in hopes of growing the number of passengers onboard and increase revenue.
The codeshare agreement will allow Etihad's code to be placed on several Saudia flights to Dammam, Dawadmi, Hail and more, as well as for Saudia's code to be placed on Etihad's flights to Chengdu, Chicago-O'Hare, Tokyo-Narita and more. With the new agreement in place, the airlines are working behind the scenes to soon offer reciprocal flight benefits for each other's elite fliers.
"The new partnership broadens aviation and transport links with the United Arab Emirates, building on the extensive aviation investment and strong foundation in the sector," said Saleh bin Naser Al Jasser, director general of Saudi Arabian Airlines, according to Gulf News.
Etihad, which announced a $1.5 billion loss for 2017, is continuing to look for ways to increase revenue with minimal investment. In addition to slashing routes and raising fares, it has also looked to other solutions recently including contracting out its global lounge network and introducing variable pricing to award redemptions. At one point, it was widelyrumoredd that Etihad and nearby Dubai-based Emirates would merge. However, this plan has not yet come to fruition, and Emirates has instead focused on integrating with another airline, flydubai.
Still, Etihad hopes that the growth in the region will enable it to increase revenue and attract more passengers to utilize its hub in Abu Dhabi as a convenient transit option for flights spanning the globe. According to IATA, the Middle East is expected to grow 5 percent in passenger traffic, amounting to an extra 322 million passengers a year, by 2036.

Joe joined AirlineGeeks in 2014, and in his current role as Editor-in-Chief manages a growing team of writers both in North America and Europe. He enjoys spending the bulk of his time researching, learning and analyzing the latest trends in the airline industry, all while mentoring new members of the AirlineGeeks team who seek to do the same. Areas of research include revenue management, codeshare and alliance partnerships and airline financial results.

Latest posts by Joe Pesek (see all)