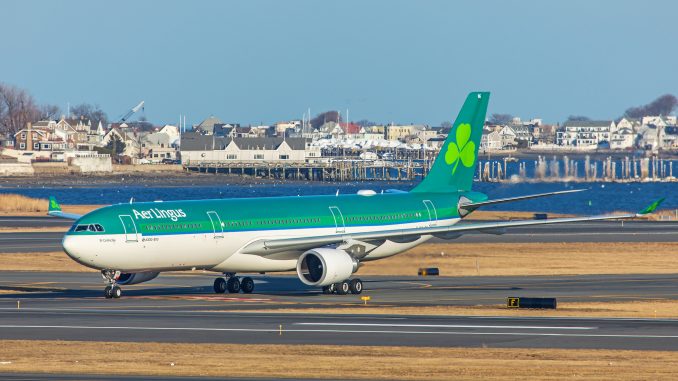 Aer Lingus is continuing its transformation into a key player in the European aviation market, announcing this week that it will reintroduce a business class product into the short-haul market for the first time since 2002. As AirlineGeeks previously reported, Aer Lingus will refresh its brand, livery and uniform in 2019 coinciding with the arrival of the first A321LRs into its fleet with this week's announcement adding to that image overhaul.
Outgoing Chief Executive Stephen Kavanagh told The Irish Times this week: "When we have the LRs going on into Europe, they will now have a business cabin with [16] full lie-flat seat[s]. So they'll get consistent service from all of the gateways in North America to the principal gateways in Europe."
Aer Lingus is expecting delivery of 14 A321LRs which will assist in doubling its transatlantic fleet by 2023. The airline will join other airlines such as Air Transat, La Compagnie and Norwegian Air International in using the A321LR or Neo variants on transatlantic routes from North America to Europe.
Customers traveling from North America and Dublin to London, Paris, Amsterdam and Barcelona are expected to be the initial beneficiaries of the enhanced product once the aircraft begin arriving in the first half of 2019. Kavanagh, who retires from the top role on Dec. 31 after 30 years of service, which began as a check-in agent, expects that the new aircraft will eventually service up to five or six key destinations in Europe.
Though keeping with the airline's focus on costs, Kavanaugh detailed that "we are not going to be reintroducing bespoke catering. There will be catering but it will be the same as you buy on board, it will just be complimentary. We will keep the process relatively simple."
To fulfill its growth strategy, Aer Lingus this week also announced a major pilot recruitment drive. In a blog post shared on the airline's LinkedIn page, Aer Lingus the opening of 100 direct entry positions. In line with other industry initiatives, the carrier is promoting its diversity and inclusion objectives for the recruitment of female pilots.
"We've a strong track record of supporting female pilots, employing twice as many compared with the international airline industry average. We are continuing to make a concerted effort to attract more female pilots and we encourage them to apply for a position to join our team."
The Dublin-based airline, which is now owned by British Airways' parent company International Airline Group (IAG), undertook a major transformation of its business model in the mid-2000s. In a bid to survive in a marketplace which was becoming dominated by low-cost operators, including fellow Irish carrier Ryanair, management took the drastic undertaking of stripping the airline of its premium products and lowering its operating costs as the Irish government refused a bailout to the ailing airline.
IAG purchased Aer Lingus in 2015 for €1.5 billion from a consortium of shareholders including the Irish government and Ryanair. Since that time, the airline has increased in value and for 2017 posted an operating profit of €269 million, up 15 percent from 2016. Aer Lingus has maintained this level of profitability achieving an operating profit of €104 million for the first six months of 2018.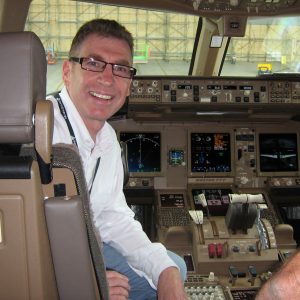 John has always had a passion for aviation and through a career with Air New Zealand has gained a strong understanding of aviation operations and the strategic nature of the industry. During his career with the airline, John held multiple leadership roles and was involved in projects such as the introduction of both the 777-200 and -300 type aircraft and the development of the IFE for the 777-300. He was also part of a small team who created and published the internal communications magazines for Air New Zealand's pilots, cabin crew and ground staff balancing a mix of corporate and social content.

John is educated to postgraduate level achieving a masters degree with Distinction in Airline and Airport Management. John is currently the course director of an undergraduate commercial pilot training programme at a leading London university. In addition he is contracted as an external instructor for IATA (International Air Transport Association) and a member of the Heathrow Community Fund's 'Communities for Tomorrow' panel.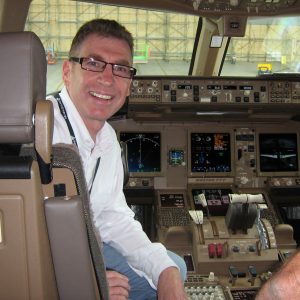 Latest posts by John Flett (see all)