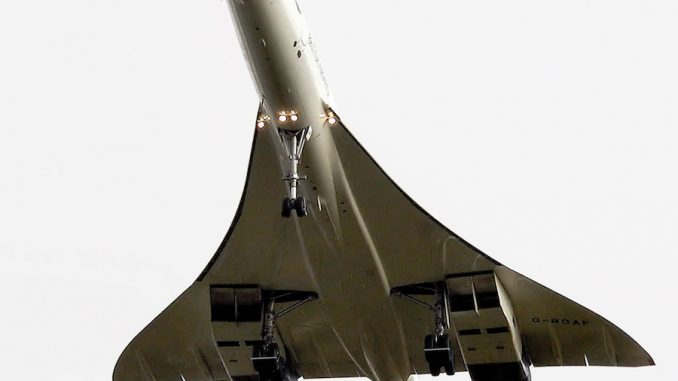 When you think of whom may have flown the most on aircraft, most would assume it is a pilot. Or possibly a long-serving flight attendant. Or an independently wealthy aviation geek. It is, however, a passenger: Meet 77-year old British businessman Fred Finn.
Mr. Finn has spent most of his work life travelling between London and North America, lived in the United States for several years and has travelled to over 150 countries while working for seven different companies throughout his career. This travel-for-work life has earned him 15 million miles – or 24 million kilometers – in the air and two entries into the Guinness Book of World Records as the world's most travelled man.
In a recent interview with German weekly "Stern," Mr. Finn explained that he has flown "718 times with just the Concorde. This earned me the second entry into the Guinness Book. I had received the first entry in 1983 after having travelled seven million miles and 150 flights on the Concorde." Finn's miles tally, who has also featured on the cover of the magazine "Executive Travel" as a result of his very frequent flying, surpasses that of any commercial pilot multiple times. A pilot typically flies between four and eight million miles in a 25-year career.
Fred Finn's first transatlantic flight goes back to April 1958 in a propeller-powered Douglas DC-4. The flight from London to New York took 18 hours and required refueling stops in Prestwik (Scotland), Keflavik (Iceland) and in Bangor (Maine, United States).
However, he cherishes the much shorter flights spent aboard the Concorde. Mr. Finn was aboard the first Concorde flight on May 24, 1976 and also on the last flight in 2003. "The difference between the Boeing 747 and the Concorde is like the difference between a Rolls Royce and a Ferrari. You feel every bump on the road in a Ferrari, just like you feel the runway in the Concorde. But every flight with her was special."
So special in fact, that Finn once flew thrice across the Atlantic in a day on the Concorde. "This was only possibly when starting with an East-West flight. I left London in the morning and arrived an hour before my departure time in New York thanks to the time difference. I then spent two hours in New York, flew back to London, before getting back onto the New-York bound Concorde on the late evening flight." Mr. Finn flew so much, that British Airways accommodated his request to always sit in seat 9A on the Concorde.
He also recalls his most memorable moment aboard the Concorde: "It was Christmas and I was flying from Paris to New York. Only three passenger were on board and one of them was (country music legend) John Denver. He pulled out his guitar at Mach 2 over the Atlantic Ocean and played 'Take Me Home, Country Road.' for me – my favorite song."
Mr. Finn insists, however, that he never tried to establish or break any records flying. He maintains it simply happened because he had to travel so much for work. As much as Finn loves flying, he is not a fan of flying for hours at a time. In fact, his ideal journey is short and supersonic as he told Travel + Leisure: "I had a 27-year love affair with Concorde," he said. "It was the most amazing beautiful aircraft in the world — ever. It was a piece of art in the sky."
Adrian joined AirlineGeeks as a writer in 2017. He had always wanted to become a pilot and while he chose a different career path for now, his interest in aviation continues to grow every day. Adrian was fortunate to travel extensively for business in the past five years. As a result, he focuses his research and writing on passenger services and experiences on a variety of airlines. His favorite aircraft include the Airbus A350, A380, and the Embraer passenger jets.
Latest posts by Adrian Vannahme (see all)