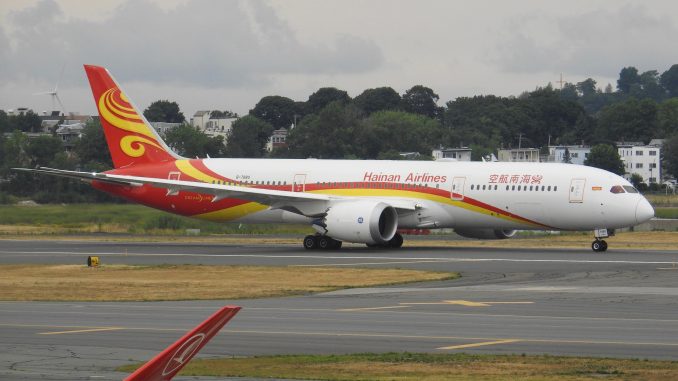 Hainan Airlines, China's largest privately owned air carrier, is launching its first non-stop service between its Shenzhen, China base and Vancouver, Canada on January 28 with two flights weekly, on Mondays and Fridays. The service will be the first non-stop international route connecting Shenzhen and Canada.
The route will be serviced by Hainan's Boeing 787-9 fleet, which has been replacing its Airbus A330 models on key long-haul routes. The aircraft is expected to keep the two-class, 288 seat configuration that Hainan has set as a standard for its Dreamliners, which includes 30 business class seats and 258 standard economy seats, respectively.
The carrier, China's fourth largest, now operates non-stop service to numerous international destinations from its hub in Shenzhen including Auckland, New Zealand, Brisbane, Australia, Brussels, Cairns, Australia, Madrid, Paris, Vienna, and Zurich. This is in addition to its 19 destinations in North America which include Boston, Chicago, Las Vegas and more.
The airline has also recently announced that it will be modifying its Guangzhou, China – Tel Aviv, Israel route for Shenzhen – Tel Aviv instead, starting on February 22. Shenzhen is a major technology hub for companies, and its demand for fast connections to other technology centers has continued to grow in recent years. Huawei and Tencent, two of the largest global technology firms, are based in Shenzhen.
Just a month ago, the company announced its first Shenzhen – Paris service, with plans to continue increasing its connectivity to Europe by adding Oslo, Norway beginning in May utilizing its A330-300 fleet.
HNA Group, the owner of Hainan Airlines, has faced recurring challenges regarding its financial stability. In March 2018, the Chinese government granted HNA Group a lifeline despite its mounting debt accrued during its accelerated expansion over the last decade. Hong Kong Airlines, another airline owned by HNA Group, threatened legal action this month to any organization that publicly questions its financial health.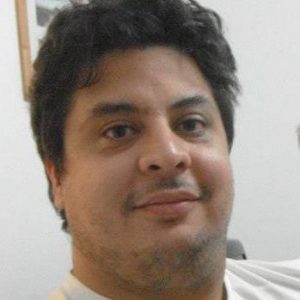 Since a little kid, Pablo set his passions in order: aviation, soccer, and everything else. He has traveled to various destinations throughout South America, Asia, and Europe.

Technology and systems expert, occasional spotter, not-so-dynamic midfielder, blogger, husband, father of three cats; he believes that Latin America's aviation industry past, present, and future offer a lot of stories to be told.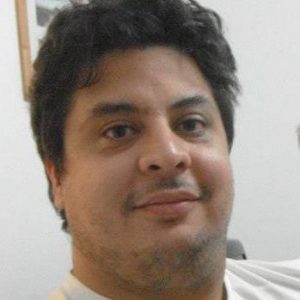 Latest posts by Pablo Diaz (see all)