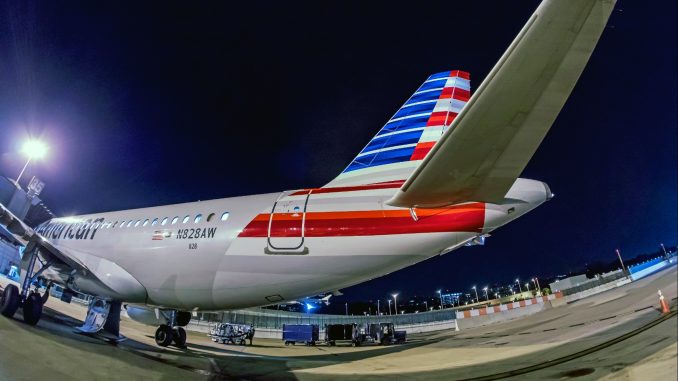 American Airlines is bringing a new daily nonstop flight to Louisville International Airport (SDF) in Kentucky from its Los Angeles (LAX) hub beginning April 2, 2019. The new service will be catered to business travelers with the flight departing for Louisville at 10:55 p.m. and arriving at 6:02 a.m. The return flight departs at 7:24 a.m. and arrives back in Los Angeles at 9:00 a.m.
The new nonstop service will be flown on American's 128-seat Airbus A319.
"The flight is great for attracting business, showcasing our city to new clientele in the West Coast market and giving us quicker access to workforce and growth opportunities," Greg Fischer, Mayor of Louisville and board member of the Louisville Regional Airport Authority said in a statement.
A local group in Louisville, Louisville Regional Airlift Development, dedicated to bringing nonstop flight to big coastal cities from Louisville, has worked behind the scenes to bring the nonstop service to Los Angeles. According to the group, nonstop flights to big cities would help grow the region's convention and tourism business and better serve local industry and education communities in Kentucky and Southern Indiana. Los Angeles is Louisville International Airport's first nonstop West Coast flight
According to the group, more than 500,000 local passengers require more or better air service and drive more than 100 miles to airports in Cincinnati or Nashville for it. The group is now using a $3 million pool to backstop any losses over two years for new nonstop flights, and most recently the group secured a $900,000 grant and $600,000 loan to develop 260 acres near Louisville International Airport.
Mayor Fischer credits the state and the business community for stepping up to fight for better air service. The group is currently advocating for nonstop flights to Boston, San Francisco, and Seattle from Louisville, which would offer a similar revenue guarantee.
American currently offers seven nonstop destinations from Louisville which include Charlotte, Chicago/O'Hare, Dallas/Ft. Worth, Miami, Reagan National, Philadelphia and New York/LaGuardia. With the Los Angeles flight, Louisville residents have a new gateway for international travel.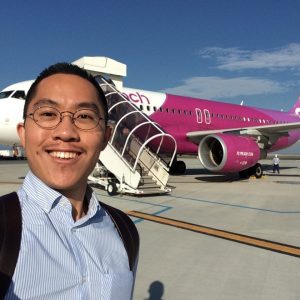 Most people hate long flights or overnight layovers, but Albert loves them. The airport and flying parts of traveling are the biggest highlights of any trip for him – as this avgeek always gets a thrill from sampling different airline cabin products and checking out regional developments happening at local U.S. airports. He's flown on almost every major carrier in the U.S. and Asia Pacific, and he hopes to try out the new A350s soon.

Albert recently completed his undergraduate studies in Business Accounting at USC in Los Angeles and he is currently recruiting for a corporate analyst position at one of the U.S. legacy carriers. During his college years, he interned at LAX for Los Angeles World Airports working behind-the-scenes (and on the ramp) in public relations and accounting. Outside of writing for AirlineGeeks, he enjoys trekking the Hollywood hills, visiting new hotspots throughout SoCal, and doing the occasional weekender on Spirit Airlines.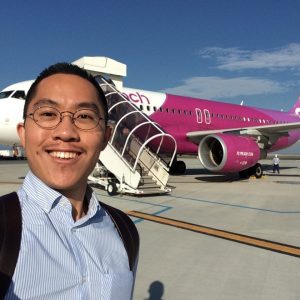 Latest posts by Albert Kuan (see all)