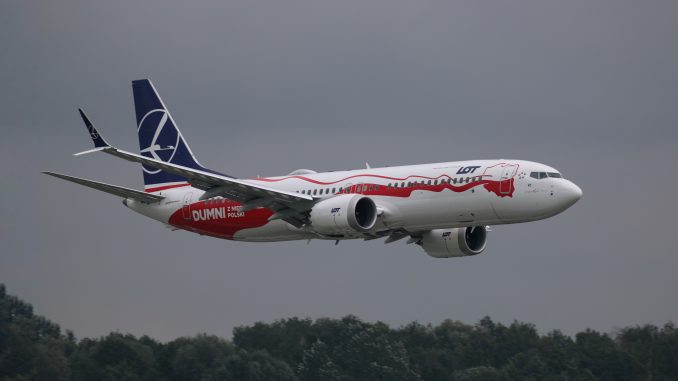 Following the devastating crash of Ethiopian Airlines flight ET302 on Sunday, multiple airlines and aviation authorities have announced groundings of and restrictions to the Boeing 737 MAX aircraft. Here, we round up which airlines have taken the decision to voluntarily ground its fleets and which authorities have taken action into their own hands and decided to ban the aircraft from flying within their jurisdictions.
What Boeing Has Said
This is the second fatal crash for Boeing's newest aircraft series in less than a year, a shocking statistic in the highly safe and regulated day in age for aviation.
On October 29, 2018, Lion Air flight JT610 crashed shortly after take-off. The preliminary cause behind the loss of the 189 lives on board seems to be down to faulty feature installed on the MAX series of aircraft. That investigation is expected to be concluded with a final report due in August later this year.
However, this hasn't stopped the two crashes being compared. Both flights had issues shortly after takeoff and both ended up with a high speed, low nose impact.
Following the news that several airlines across the world have decided to ground their MAX fleets, Boeing stated on March 12:
"Safety is Boeing's number one priority and we have full confidence in the safety of the MAX. We understand that regulatory agencies and customers have made decisions that they believe are most appropriate for their home markets. We'll continue to engage with them to ensure they have the information needed to have confidence in operating their fleets. It is also important to note that the Federal Aviation Administration is not mandating any further action at this time, and based on the information currently available, we do not have any basis to issue new guidance to operators."
This should come as no real surprise considering the investigation into the Ethiopian crash has yet to be concluded and the causes to be discovered. The manufacturer did today announce it will deploy a software upgrade for the variant, although this has no link to the Ethiopian Airlines crash.
"This includes updates to the Maneuvering Characteristics Augmentation System (MCAS) flight control law, pilot displays, operation manuals and crew training. The enhanced flight control law incorporates angle of attack (AOA) inputs, limits stabilizer trim commands in response to an erroneous angle of attack reading, and provides a limit to the stabilizer command in order to retain elevator authority," it details, adding that the upgrade is designed "to make an already safe aircraft safer."
What Authorities Have Said
The United Kingdom's Civil Aviation Authority (CAA) said, "The UK Civil Aviation Authority has issued instructions to stop any commercial passenger flights (operated by a MAX aircraft) from any operator arriving, departing or overflying UK airspace.
This immediately impacted TUI Airways, a U.K.-German owned holiday company. Although the announcement was made, TUI flights TOM485 & TOM2BY were both permitted to continue their flights into U.K. airspace and land at Manchester Airport. TUI has around 6 aircraft registered in the United Kingdom, all based at the airline's hub in Manchester.
The German Federal Transport Minister Andreas Scheuer then announced that the aircraft type is now barred from entering German airspace.
"Security is absolutely in. Until all doubts have been dispelled, I have ordered that the German airspace for the Boeing 737 Max is now blocked," said Scheuer.
Following the two airspace closures, Turkish Airlines flights THY3HN inbound to Birmingham and THY4TW inbound to London-Gatwick turned around and headed back to Istanbul. THY3HN was just inside southern Germany before making the 180-degree turn.
Russian federal aviation regulator Rosaviatsia has requested further information from Boeing and the U.S. FAA on the type but has so far decided to not take similar actions to ban the aircraft. S7 Group airline Globus is the only Russian airline with MAXs in its feet with 2 MAX 8s in service.
Ireland, a frequent MAX recipient from airlines such as Air Canada and Norwegian Air International, also made a decision today: "The Irish Aviation Authority (IAA) has decided to temporarily suspend the operation of all variants of the Boeing 737 MAX aircraft into and out of Irish airspace, in the light of the two fatal accidents involving the aircraft in recent months."
The French, Netherlands and Austrian authorities followed suit and took the same action against the aircraft by suspending it from operating within their respective airspaces.
A short time later the European Union Aviation Safety Agency, EASA, issues a blanket ban on all MAX 8 & 9 aircraft from European airspace. In a statement, the agency said: "As a precautionary measure, EASA has published today an Airworthiness Directive, effective as of 19:00 UTC, suspending all flight operations of all Boeing Model 737-8 MAX and 737-9 MAX airplanes in Europe. In addition, EASA has published a Safety Directive, effective as of 19:00 UTC, suspending all commercial flights performed by third-country operators into, within or out of the EU of the above-mentioned models"
What Airlines Have Said
TUI had initially decided not to ground their MAX fleet with a spokesperson saying: "We do not comment on any speculation and we are, as always, in close contact with the manufacturer. We have no indication that we can't operate our 737 Max in a safe way like we do with all other planes in our network."
However, following the announcement by the U.K. CAA, the airline reversed its decision and soon after announced that it was grounding its fleet. Flights scheduled to fly on MAX aircraft will be transferred onto other aircraft.
Norwegian Air Shuttle also followed suit by announcing the decision to ground its entire 737 MAX fleet, which currently stands at 18 across all Norwegian subsidiary airlines. The low-cost all-Boeing carrier uses the aircraft for its transatlantic routes from the Northeastern United States to Western European cities. 
"In response to the temporary suspension of Boeing 737 Max operations by multiple aviation authorities, we have taken the decision to not operate flights using this aircraft type," says acting Chief Operating Officer Tomas Hesthammer.
Icelandair has said that it has suspended three out of the six 737 MAX 8 aircraft it currently operates, stating that the decision will have little impact on its operations and the airline are confident in the safety of the MAX 8. LOT Polish Airlines, which operates around 5 aircraft, hasn't decided to ground its fleet just yet but instead is "closely monitoring the situation."
This very peculiar situation is happening all over the world, but gathering significant momentum within Europe, especially after the current announcements today.
As highlighted before, what makes the situation peculiar further still is the decision by many operators and authorities to ban/ground the type despite the manufacturer, Boeing, maintaining its point that there is no need to ground the fleet based on current investigatory details in Ethiopia.
This story is developing.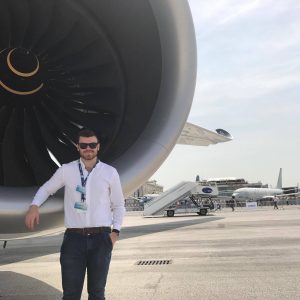 James is a keen aviation enthusiast from the United Kingdom. He has been flying since the age of 13 and today, aged 23, flies the Airbus A319/320 series for one of Europe's largest airlines.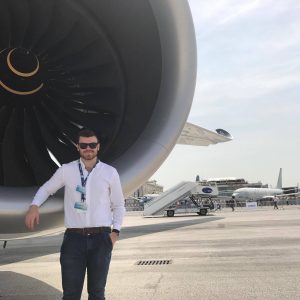 Latest posts by James Dinsdale (see all)