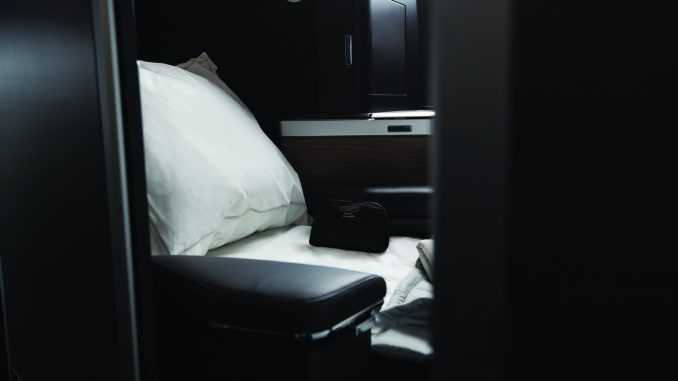 British Airways has launched its new business class seat, known as the 'Club Suite.' The airline also announced that the new seat will be first seen on their Airbus A350, which is due to be delivered in July.
The 'Club Suite' offers direct aisle access, a suite door, lie-flat bed seats in a 1-2-1 configuration. In comparison to the present club world seats, there will be 40 percent more storage, including in a vanity unit with a mirror, up to 18.5-inch inflight entertainment screens that feature HD gate-to-gate programming and power through a plug unit and USB.
The new Club World cabin will have 56 seats on the A350, as well as two other cabins, including a 56-seat updated World Traveller Plus cabin, including new furnishings, pillows, quilts, amenity kits and improved services. The World Traveller cabin (the flag carrier's economy product) will offer 219 seats.
The A350 will feature WiFi, high ceilings and ambient lighting intended to complement the time of day and outside light. Higher levels of humidity and refreshed air will leave customers feeling rested after their flight, with an air cabin pressure equivalent to an altitude of just 6,000 feet, according to the airline.
The A350s will be delivered at some point in July, and British Airways has announced these new suites as part of their centenary. The suites will be rolled out in a three-phase program to minimize disruption to passengers.
During phase one, the first A350 will be used on short-haul routes between London's Heathrow and Madrid to let the airline's air and ground crew to familiarise themselves with the aircraft layout. From October, phase two will begin where the aircraft will begin long-haul flights, and three more A350s will join the fleet. Two Boeing 777s will also be retrofitted with the new cabin.
At the start of 2020, phase three will begin which will see the Club Suite rolling out on more long-haul aircraft across the fleet.
As part of British Airways' £6.5 billion investment in its customer experience, the airline is also delivering changes to its other cabins, delivering new restaurant-style catering from Do&Co, rolling out onboard WiFi and opening new lounges across its network. New routes are also being launched to destinations including North Charleston, S.C., Osaka and Pittsburgh this year, too.
In First, new bedding, amenities and menus that "would not look out of place in a revered five-star British hotel" will be in the skies from March 31. New designer loungewear, tableware and glassware are to be introduced, alongside improvements to the turndown and afternoon tea services.
In World Traveller Plus, new menus have been launched and British Airways is slated to begin investing in new amenity kits, quilts and pillows. Customers will be able to pre-order their main meal up to 24 hours before departure, guaranteeing their first choice. This follows on from the new Gatwick World Traveller Plus seat from last year.
Finally, in World Traveller, a whole retrofit will take place on the Gatwick 777 fleet to bring them to the standards of the upgraded Heathrow 777-200s and 747s.
British Airways' Chairman and CEO, Alex Cruz, said in a press release: "The arrival of our first A350 featuring our new Club Suite is one of the most exciting developments in our £6.5 billion investment programme."
"At British Airways we have one of Europe's largest long-haul fleets and most far-reaching global networks, so it will take some time to make the cabin available to everybody. We hope that as more customers have the chance to experience it, they'll enjoy travelling in it as much as we've enjoyed designing it," he added.
British Airways will announce the date that the A350 is set to join the fleet in June, and long-haul flights operated by the aircraft are being sold from October 1. Over the next five years, the airline will take delivery of 72 new aircraft, including four new types: the Boeing 787-10s, A320 and A321neo aircraft, alongside the A350-1000. Also, the airline recently ordered 18 Boeing 777-9 aircraft.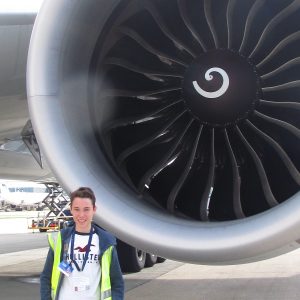 Connor has been in love with flying since the first time he boarded a plane when he was 5 years old. He loves all things aviation, and he hopes to make that his full time career in the future.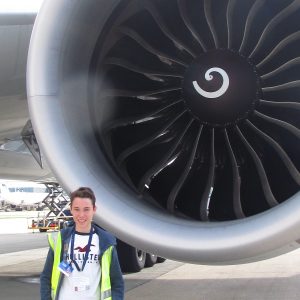 Latest posts by Connor Sadler (see all)