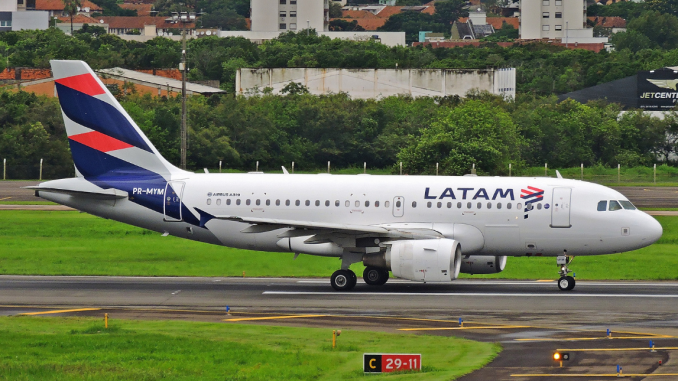 As part of a growing business model intended to attract more investments in aviation infrastructure, the Brazilian government concluded on Friday one more round of airport concessions. The more friendly rules for concessions attracted many foreign investors generating $630 million in revenue, almost 10 times more than expected. The unexpected result came as a sign of confidence in the new government.
The government actioned 12 airports divided in three blocks, one in the center-west, which includes Cuiaba and Sinop, one in the Southeast, which includes Vitoria and Macae, and one in the Northeast, which includes Recife and Maceio. The concessions are valid for 30 years.
Brazilian company Socicam Terminais Rodoviarios e Representacoes Ltda and Sinart Sociedade Nacional de Apoio Rodoviario e Turistico Ltda formed a consortium that won the rights to operate airports in the Center-West for 40 million reais. The airports in the bundle are Cuiabá, Sinop, Rondonópolis e Alta Floresta
Spain's Aena won the bidding for the Northeast block, with a 1.9 billion-real bid. The airports in the bundle are Recife, Maceió, João Pessoa, Aracaju, Juazeiro do Norte e Campina Grande.
Swiss firm Flughafen Zurich won the auction of the block of airports in the Southeastern region for 437 million reais. The airports in the bundle are Vitória e Macaé (RJ)
Besides the initial payment for the concession, the airport operators are committed to investing 1.48 billion reais each during the next five years, and paying a percentage of their gross revenue starting on the sixth year.
The Brazilian government will announce in the coming weeks a new block of concessions with 22 other airports, including cities such as Curitiba and Manaus, for auction in September 2020. The final round with about 20 airports is expected for the first quarter of 2022 and will include Congonhas in Sao Paulo and Santos Dummond in Rio.
Peter Biondi has a degree in journalism and a master's degree in airline/airport management from Embry-Riddle Aeronautical University. He is a former professor of Airline Management, Airline Marketing, Airport Management, Aviation safety, and Introduction to the Aviation Industry. He is an IATA instructor in airline business foundation. He has worked as an aviation consultant, analyst, researcher, journalist and professor. His professional experience includes Varig – Brazilian Airlines, KLM, and British Airways. Before moving to the US, he lived in Europe and South America. He is fluent in English, Spanish, Portuguese, French and Italian.
Latest posts by Peter Biondi (see all)