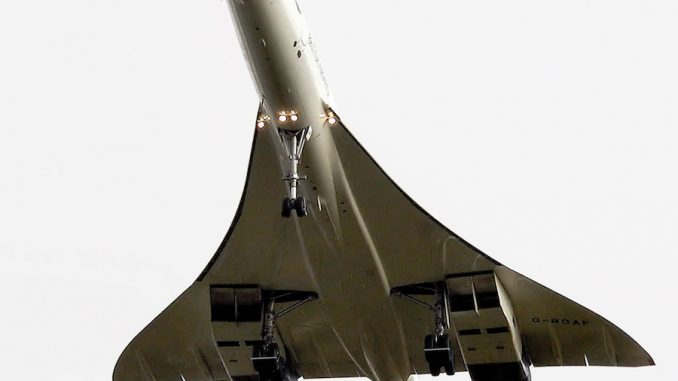 In honor of the 50th anniversary of the Concorde's first flight, ExxonMobil has donated over 1,000 liters of hydraulic fluid to Heritage Concorde. Founded in 2010, Heritage Concorde is a group of ex-Concorde engineers and aviation enthusiasts based in the United Kingdom and France dedicated to the preservation of the iconic supersonic aircraft.
ExxonMobil supplied the original Exxon M2-V aviation hydraulic fluid that operated the droop nose of the world's longest-lasting supersonic passenger transport aircraft for the 34 years it was in service. The nose was designed to lower during takeoff and landing to increase pilot visibility and rise during flight to allow for better aerodynamics.
"ExxonMobil is proud to have been a part of Concorde's debut in 1969, and even prouder to be a part of preserving history in 2019 by supplying the original hydraulic fluid for this iconic aircraft," said Director of Aviation and Marine Lubricants Pamela Skaufel. "Our continued commitment to technology and innovation ensures we will continue to provide industry-leading products to our customers today and in the future."
The donated hydraulic fluid is being used in aircraft at the British Airways Collection located at the Imperial War Museum in Duxford, England, The Museum of Air and Space at the Le Bourget Airport in Paris and the Runway Visitor Park at Manchester Airport. With work from Heritage Concorde and the hydraulic fluid donation from ExxonMobil, the aircraft on display at these locations has been brought back to working order.
Heritage Concorde is currently the only group, besides Brooklands, that has been allowed to work on the Concorde in the United Kingdom.
Matthew Garcia became interested in aviation at the age of 12 when he installed Microsoft Flight Simulator X on his computer. He was instantly "bitten by the bug" and has been in love with aviation ever since. Matthew took his first introductory flight in 2013 and began normal flight training in February of 2015. Over the years, Matthew's love and knowledge for aviation has grown tremendously, mainly due to FSX. Garcia flies highly advanced aircraft in a professional manner on a highly complex virtual air traffic network simulating real world flying. In 2016 Matthew achieved his private pilot certificate from the FAA. Now he studies journalism at the University of Nebraska at Omaha.
Latest posts by Matthew Garcia (see all)