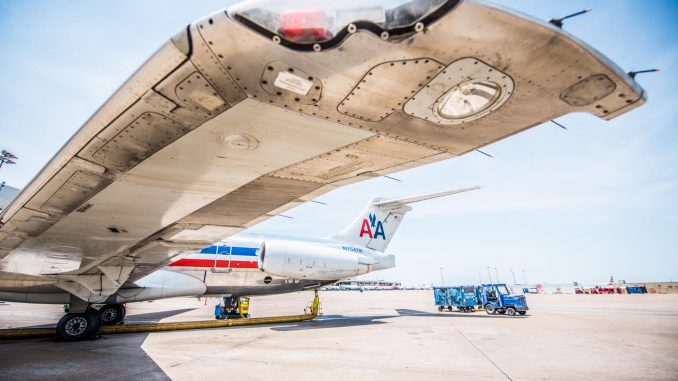 Before anyone breaks out the pitchforks and torches, let me explain myself. It shouldn't take too long, and if you still want to afterward, go for it.
I write this article wholeheartedly recognizing the McDonnell Douglas MD-80's place in aviation history, especially in the U.S. For decades, it was a workhorse for airlines across the world and comprised the backbone of the domestic fleets of airlines like American Airlines, which began phasing them out recently to make room in the fleet for newer aircraft including Boeing 737-800s and Airbus narrow-bodies such as the A320.
But I also write this article sitting in a window seat on an American Airlines MD-80 that was inconspicuously switched onto this route just a few days ago. After just an hour onboard — with still two more to go — it's become apparent to me why it truly is the MD-80's time to cede its place in the skies to newer aircraft.
Just to begin, from a passenger comfort standpoint, there is simply no way the MD-80 can compete with some of its newer competitors. Adding in the features that are now standard — think in-seat power, among others — on comparable aircraft would continue to come at such a cost to airlines that keeping these aging behemoths around just doesn't make sense.
And while there may be plenty of AvGeeks who relish sitting alongside the roar of the tail-mounted engines for their flight, I can guarantee the many in the suit and the family with two kids who are currently being disappointed by the window-seat-without-a-view experience are enjoying it significantly less.
When I think about the significantly more comfortable ride offered by the 737 that usually operates the route I'm flying today, or the A321 that are increasingly being seen in American's silver, blue and red, keeping the MD-80 airborne just gets harder to justify.
None of this is even to mention the benefits airlines continue to get from replacing the MD-80. Not only do they do away with an aging aircraft that likely requires more and more maintenance as it continues to grow older, but most technologically advanced variants of Boeing's and Airbus's newest narrow bodies offer huge savings on fuel over the course of even a single flight.
Now, this opinion may not be very timely for one particular reason: the Boeing 737 MAX. The aircraft's troubles in recent months have led to a small extension in the lives of the MD-80 flight of American Airlines, as the airline needs some way to partially fill the void created by the grounding of the new aircraft.
So, yes, while the newer technology of the newest aircraft may create an enhanced passenger experience and help airlines increase profits and possibly lower prices, maybe that new tech isn't quite all it has been hyped up to be.
I'll try to enjoy the rest of what very well could be my last flight on the MD-80. Believe me, I'll do my best. It's a living relic, a piece of the progression of aviation that will not soon be forgotten. That the MD-80 has done as much as it has for so many airlines is an amazing feat, and it's sad that its tenure is coming to an end. I just don't think I'll need a box of tissues when I step off the jet bridge at Raleigh-Durham today.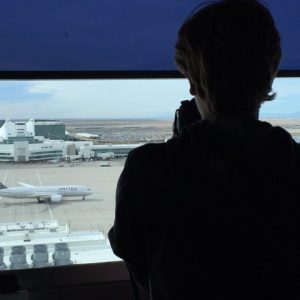 When he was just six months old, Parker took his first flight. From that point, he was destined to love aviation. His mom worked for Southwest Airlines much of his family have been frequent flyers on American Airlines for years, just as Parker is now. In 2015, Parker, inspired by aviation accounts on Instagram, decided to create an account of his own, and he hasn't stopped spotting since. On top of that, Parker has been writing for his school paper since his freshman year and has been writing and doing photography work for AirlineGeeks since August 2016.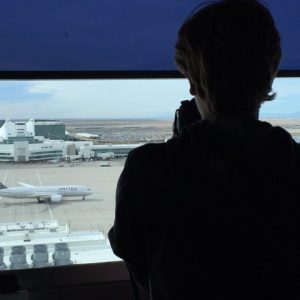 Latest posts by Parker Davis (see all)