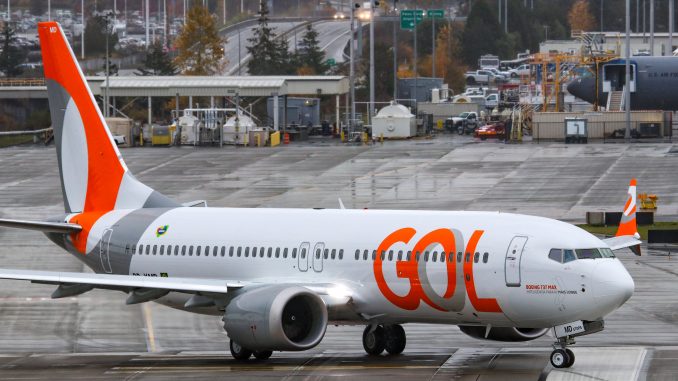 In the latest episode of a continuous conflict among airlines in Brazil, the chief executive officer of Gol Transportes Aéreos, Paulo Kakinoff, rebuked comments by Azul Brazilian Airlines' CEO saying that Gol wants to keep Azul from competing on routes between Congonhas Airport in downtown Sao Paulo, and Santos Dumond Aiport in downtown Rio de Janeiro.
The route has a high demand for business travel and is one of the busiest in the world. GOL's CEO called Azul's allegations a smoke screen. For the executive, Azul is creating a false image among the population that if there were more slots at Congonhas Airport, competition would increase and ticket prices would fall. Azul accuses GOL and LATAM of entering the dispute by Avianca to take it out of the game.
"Azul disregards a legitimate judicial recovery process and the current regulation," said Kakinoff.
These accusations are part of an ongoing dispute for Avianca Brasil's assets. Last year, Avianca Brazil started a bankruptcy protection process that ended up with the Brazilian government ceasing all Avianca's operations. By law, Avianca's slots should go back to the government regulators for redistribution but some judicial maneuvers offered the opportunity for the slots to be sold. The case is far from settled and it is causing constant accusations among Brazilian airlines.
This comes on a time that the Brazilian government is about to allow 100 percent ownership of Brazilian airlines by foreign airlines. According to Brazilian regulation, 50 percent of Avianca's slots should be given to new entrants to stimulate competition.
Peter Biondi has a degree in journalism and a master's degree in airline/airport management from Embry-Riddle Aeronautical University. He is a former professor of Airline Management, Airline Marketing, Airport Management, Aviation safety, and Introduction to the Aviation Industry. He is an IATA instructor in airline business foundation. He has worked as an aviation consultant, analyst, researcher, journalist and professor. His professional experience includes Varig – Brazilian Airlines, KLM, and British Airways. Before moving to the US, he lived in Europe and South America. He is fluent in English, Spanish, Portuguese, French and Italian.
Latest posts by Peter Biondi (see all)