Coming from all corners of the world, the aviation industry meets at Paris-Le Bourget Airport every two years since 1967. For four days, the latest industry advancement is showcased, the newest aircraft perform and manufacturers fill their logbooks with new orders. The 2019 Paris Air Show saw the introduction of the brand new Airbus A321XLR with American Airlines, Indigo Partners and others flocking to get early production slots. This year's show also showed a sign of hope for the grounded Boeing 737 MAX which received a letter of intent for 200 aircraft from Anglo-Spanish International Airlines Group (IAG).
Airshows are notable for the large orders that are placed such as the show-stopper order from Indigo Partners for 430 Airbus aircraft at the 2017 Dubai Air Show. The same company placed a blockbuster order for 50 Airbus A321XLR at the 2019 Paris Air Show. While the mega-deals are widely publicized, many smaller orders are also placed at air shows.
Here are a few of the smaller, yet notable, developments from the 2019 Paris Air Show.
Turkmenistan Airlines Adds a Widebody
During the third day of the show, Turkmenistan's national carrier announced that it plans to expand its long-haul operations by adding a fourth 777-200LR (Long Range) airplane to its fleet. The commitment is valued at $346.9 million at list price. It will be reflected on Boeing's Orders and Deliveries website once it is finalized.
Ihssane Mounir, senior vice president of commercial sales and marketing for The Boeing Company said: "The 777 is the world's most successful twin-engine, long-haul airplane and the 777-200LR is the right airplane to help Turkmenistan Airlines grow its international operations in Europe, Asia and beyond."
The new 777-200LR will mark the 32nd airplane purchased by Turkmenistan Airlines from Boeing since the airline began operations in 1992. While analysts speculated that several 777X orders may be placed, none have been announced so far.
As Boeing begins to shift passenger aircraft production focus to its brand new 777-8 and 777-9, this agreement marks the only passenger 777-200 aircraft that will be on order.
Mitsubishi's Mysterious M100 Customer
The Mitsubishi SpaceJet, formerly known as the MRJ, received a vote of confidence from an anonymous U.S. customer who is interested in the 76-seat M100 which the company plans to have ready for the market in 2023.
The SpaceJet M90, the M100's larger sibling, currently has over 200 orders including 100 from U.S. regional carrier SkyWest Airlines.
Alex Bellamy, chief development officer at Mitsubishi Aircraft Corporation, told CNBC that the unnamed U.S. airline was looking to initially purchase 15 M100 aircraft to operate the aircraft on regional routes.
Bellamy told CNBC: "They came to the show this week and are one of many customers we have been talking with for the last month or so."
While it will be at least four years until the M100 is introduced, the larger M90 is currently in its final stage of certification, with ANA expecting to be the launch customer in early 2020.
Cape Air Goes Electric
Eviation Aircraft announced its first commercial customer during the Paris Air Show. Massachusetts-based Cape Air will become the launch customer for the new electric nine-seat aircraft called "Alice."
The Israel-based aircraft manufacturer told media that the airline has a double-digit purchase option for the Alice airplane, which it will incorporate into its existing fleet. Cape Air currently flies a fleet of 88 Cessna 402s, four Britten-Norman BN-2 Islanders and has placed an order for 100 Tecnam P2012 Travellers to replace its Cessna fleet.
Eviation claims that Alice can fly nine passengers at 276 mph up to 650 miles on a single charge and can cruise at up to 10,000 feet. The company did not say how long it takes to recharge the aircraft's battery.
Dan Wolf, Cape Air founder and CEO, said: "Cape Air has never been just another airline. We are a company of firsts, and one with a deep sense of social responsibility. Seven years ago, we were recognized by the EPA for our sustainability efforts. Today, we are stewards in what is the world's single most emissions-laden industries. We see tremendous opportunities to reduce the environmental impact of our operations, and to help our employees and communities do that as well. Augmenting our fleet with the all-electric Alice aircraft is the next chapter in our future."
Alice will begin its test flights this year. The company has so far built one prototype which was on display at the Paris Air Show. Deliveries to customers are expected to commence in 2022 after the airline receives its certification in 2021.
ATR Receives $1.7 Billion in Orders
Toulouse-based Aerei da Trasporto Regionale (ATR) racked up $1.7 billion worth of orders during the four day air show. The propellor-aircraft manufacturer received commitments for 75 ATR 42s and ATR 72s from various customers.
Multiple leasing companies and undisclosed customers placed orders for the aircraft. Air Tahiti placed an order for two ATR 42-600S, the new version of the ATR 42 which offers enhanced take-off and landing capabilities on short runways.
Manate Vivish, General Manager of Air Tahiti, said: "I am so happy to be part of the launch of this new version of the ATR. This turboprop has already earned worldwide recognition for its high-quality performance, especially for island networks. The ATR 42-600S will enable us to use higher-capacity aircraft for destinations which until now had only been accessible with much smaller aircraft."
ATR revealed commitments for 17 of the new ATR 42-600S on the third day of the air show. In addition to Air Tahiti, Elix Aviation Capital has agreed to purchase 15 of the new aircraft.
Click here for more insight from PAS19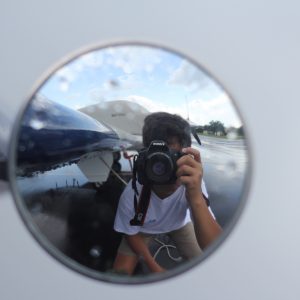 Mateen has been interested in aviation from a very young age. He got his first model airplane at six and has been airplane spotting since he was nine years old. He has always had a passion for aviation and loves learning about different aspects within the industry. In addition to writing for AirlineGeeks, Mateen is also an editor for his high school's newspaper. You can also find him on Instagram (@Plane.Photos) where he enjoys sharing his aviation photography with thousands of people everyday.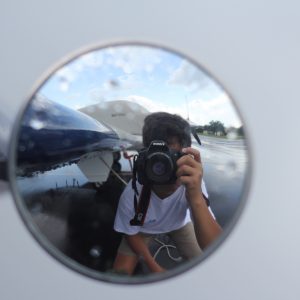 Latest posts by Mateen Kontoravdis (see all)