Delta Air Lines will increase its capacity by 15 percent between London Heathrow and the East Coast of the U.S. as part of a joint venture to increase flights between the two countries with Virgin Atlantic. In comparison with this year, the changes will add an extra 10,000 seats per week.
From March 28, Delta will operate three flights per day between JFK and Heathrow while Virgin will continue to operate five daily flights. The additional Delta flight will depart LHR at 7:30 a.m. arriving in New York at 10:30 a.m. On top of the frequency increase, Delta will operate all flights from JFK and Boston to Heathrow on its newly retrofitted Boeing 767-400 aircraft offering 33 Delta One seats, 20 Premium, 38 Comfort+ and 156 Main Cabin seats.
From March 29, 2020, the number of weekly flights between Heathrow-Seattle will increase from seven to 11 per week utilizing the Boeing 787. Heathrow-Los Angeles will increase from 14 to 17 per week. Los Angeles will be the second destination that Virgin's new Airbus A350-1000 will operate to.
Gatwick Airport will welcome back Delta next year with flights from Boston, which will be the airline's seventh transatlantic route out of its Boston hub. Delta will operate the service with Boeing 757s when flights begin from May 22, 2020.
Virgin, on the other hand, will operate flights to New York-JFK from Gatwick, alongside its flights from Heathrow. This new route will depart Gatwick at 12:55 p.m., using their Airbus A330-200 aircraft. British Airways also operates a daily service between Gatwick and JFK, departing in the early evening operated by a Boeing 777.
Delta will also return to Manchester with a new summer service from Boston starting on May 21, 2020, becoming the eighth transatlantic destination from the Boston hub. Again, this will be flown on a Boeing 757 aircraft. Virgin, who currently operates this route, will finish their summer service on October 5 this year before handing it over to Delta. In total, the two airlines will offer daily flights from the north of England to six U.S. cities next year.
Virgin Atlantic and Virgin Holidays are controlled by a holding company, Virgin Atlantic Limited. Virgin Group has a 51 percent ownership in the group, while Delta owns the remaining 49 percent.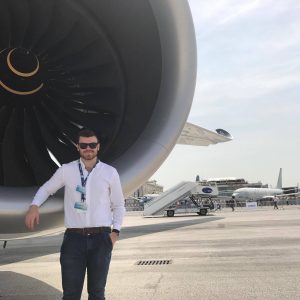 James is a keen aviation enthusiast from the United Kingdom. He has been flying since the age of 13 and today, aged 23, flies the Airbus A319/320 series for one of Europe's largest airlines.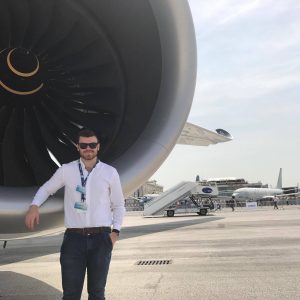 Latest posts by James Dinsdale (see all)