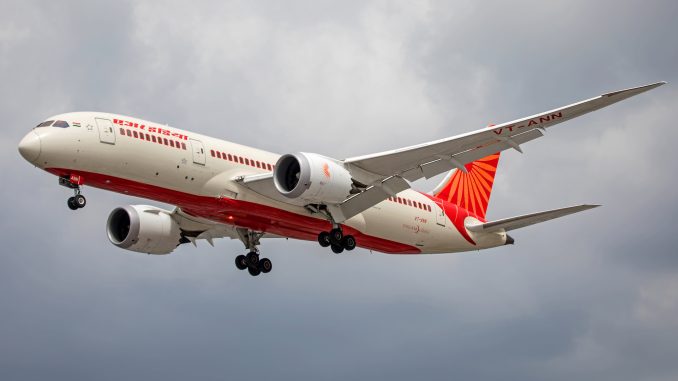 Air India's first service to London's Stansted airport celebrated its inaugural flight on Thursday.
The service from Amritsar in India – numbered AI 166 – is operated by a Boeing 787-8 aircraft and will fly three times a week, departing Stansted on Mondays, Thursdays and Saturdays.
The route marks the only nonstop link between London and Amritsar and is the newest part of Stansted's goal of achieving a significant long-haul route network.
To celebrate the inaugural flight, Stansted organised a Bollywood dance troupe to greet passengers and fill the airport with the sights and sounds of India.
The aircraft that operated the inaugural service was VT-ANQ, painted as a special tribute to the 550th anniversary of the birth of the founder of the Sikh religion. This is important as "this flight will also be in great demand for the Sikh community in London… wishing to make a pilgrimage to Amritsar's Golden Temple," said Aruna Gopalakrishnan, Air India's Executive Director in a press release.
Gopalakrishnan also said that "India has always been an important and popular destination for not only the Indian Diaspora in the U.K. but also for U.K. residents, both for tourism, pilgrimage and business interests. London Stansted is positioned at the heart of the UK's Innovation Corridor, adjoining the popular cities of London and Cambridge, which is home to many world-leading universities, research and development organisations, technology, life sciences and technology companies. The new route will facilitate major business opportunities in both countries and will further boost business and trade and invite investment building upon the growing business base."
Amritsar is the largest city in the state of Punjab, India, and is a major cultural place as it is the center of Sikhism and the site of the Sikh's principal place of worship.
Ken O'Toole, the CEO of London Stansted, said, "We are delighted to welcome Air India to London Stansted for the launch of our first-ever scheduled service to India, and the only direct link between any London airport and Amritsar.
"This service is a great addition to our long-haul offer and a clear reflection of the huge demand that exists across North and East London and the East of England for convenient and affordable connections to India," added O'Toole.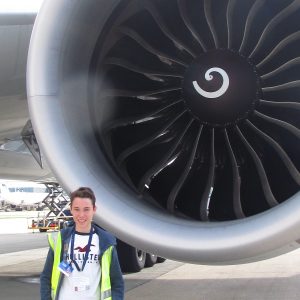 Connor has been in love with flying since the first time he boarded a plane when he was 5 years old. He loves all things aviation, and he hopes to make that his full time career in the future.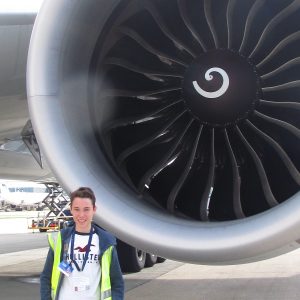 Latest posts by Connor Sadler (see all)