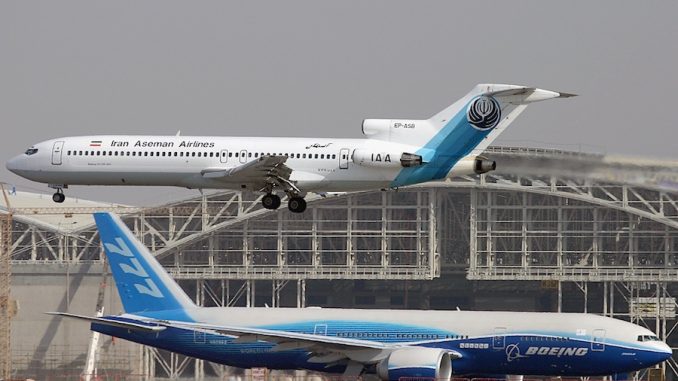 Given the recent opening for continued aviation expansion in Iran, Tehran-based Iran Aseman Airlines has announced it will be purchasing 30 Boeing 737 Max aircraft, along with the option for 30 more as needed. This builds on Boeing's $16.6 billion deal with Iran Air back in December of 2016.
The road to this deal was paved when President Obama in 2016 announced the lifting of sanctions on the Republic of Iran. However, there has been some fears across the board as to whether this deal will be able to proceed given President Trump's views that oppose supporting any part of the economy in Iran.
Over the last several months, relations between the United States and Iran have soured. Most recently 15 companies in the United States were faced with sanctions, in which many are calling retaliation to sanctions that the United States has on Iran.
A Boeing representative commented saying, "Boeing continues to follow the lead of the U.S. government with regards to working with Iran's airlines, and any and all contracts with Iran's airlines are contingent upon U.S. government approval."
While Iran Aseman Airlines may not be well known in the United States, it currently operates a fleet of 38 aircraft, including Boeing 737-400s, Airbus A340-300s, and Boeing 727-200s, with destinations throughout the Middle East and Russia.
Originally founded as Pars Air in 1970, it has since been privatized and begun looking at opportunities for expansion. A recent example of this includes discussion in February 2017 in which the airline was negotiating with an Irish leasing company for seven Airbus A320neo aircraft.

Joe is a recent graduate of Miami University (OH), and has been following the aviation world ever since his first business class flight to Asia in 2013. While he has joined the real working world since graduating, he continues to follow his passion of airlines and aviation through earning miles and redeeming them for trips around the world. His dream is to one day be involved in managing or consulting for a global airline.

Latest posts by Joe Pesek (see all)