The near arrival of the British Airway's first Boeing 787-9 this month (G-ZBKA), the second generation of the Dreamliner series, highlights progressive steps the airline is taking to ensure that its fleet remains competitive among the major carriers in terms of fuel efficiency and passenger experience.
Seen to be the replacement for the airline's Boeing 767s, where all 14 will be retired by 2018, the first of twenty-two anticipated arrivals of the 787-9 is expected to arrive on the 1st of October. The next-generation airliner will stand an extra 20-feet longer than its sister, the 787-8, which the airline has already received eight from Boeing since the Summer of 2013. It expects a further twenty of the 787-10 series to join the airline between 2019-2021.
The main reason that British Airways has started buying new aircraft is due to their current fleet beginning to reach its retirement age. The Boeing 747, the airline's flagship aircraft, was previously seeing one aircraft retired every month. However, due to growing passenger demand, the 747 retirement program has been held back, with company engineers now being trained and licensed to carry out its maintenance program. As of September 2015, 42 are still in service, with three more to be retired by 2015. The boneyard will claim another 30 by 2023, and by 2030 the remaining 'Queen of the Skies' aircraft will be positioned to their resting place in Victorville.
The Dreamliner's arrival occurs at the same time as the airline continues to receive its Airbus A380s, with nine on active service out of twelve that were ordered. British Airways will see the remaining three arrive by Summer 2016, expanding the fleet's current services to Hong Kong, Washington and Los Angeles. The airline is also seeing its two remaining Boeing 737-400s leave the fleet, after serving European destinations for well over 20 years from the airline's second hub at London Gatwick Airport.
As the 737 leaves the fleet, the airline will take ownership of 13 brand new Airbus A320 Next Generation Aircraft (neo) and seven A321neo aircraft, which will serve alongside the company's Airbus Current Engine Option short-haul fleet. From 2018, Airbus anticipates to deliver the first of 18 A350-1000 aircraft, which will serve the airline's long-haul destinations alongside the 777 & 787.
While British Airways still has a long way to go in its fleet renewal plans, changes such as the addition of the Boeing 787-9 series highlight the airline's commitment to serve its global passenger base with an updated fleet.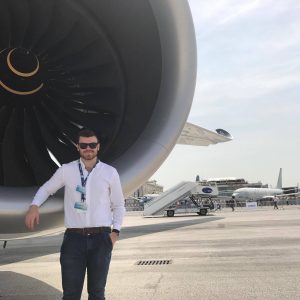 James is a keen aviation enthusiast from the United Kingdom. He has been flying since the age of 13 and today, aged 23, flies the Airbus A319/320 series for one of Europe's largest airlines.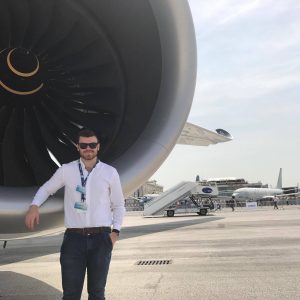 Latest posts by James Dinsdale (see all)