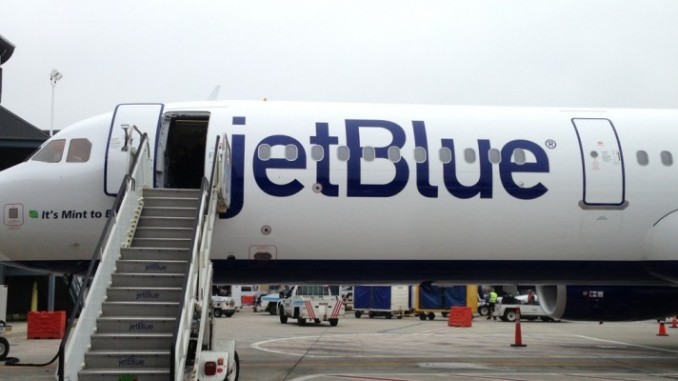 JetBlue announced today it will expand its Mint service to seven more transcontinental routes.
The airline launched its premium Mint service in 2014 on its flights to Los Angeles and San Francisco from its main hub at New York's JFK airport. Currently, JetBlue operates Mint service to Los Angeles and San Francisco from JFK, as well as between San Francisco and Boston. The Boston to Los Angeles route will see Mint service this fall. In addition, the airline will offer the premium service on select Caribbean flights from JFK and Boston.
JetBlue's Mint Service features fully lie-flat seats in a suite for extra privacy. All of JetBlue's Airbus A321 Mint-equipped aircraft feature the airline's inflight Wi-Fi service, FlyFi, to keep passengers connected during the flight. The aircraft are configured with 16 Mint seats and 143 in economy.
JetBlue will add Mint seats between 2017 and 2018 to the following routes:
Fort Lauderdale to San Francisco
Fort Lauderdale to Los Angeles
Las Vegas to New York JFK
San Diego to Boston
San Diego to New York JFK
Seattle to Boston
Seattle to New York JFK
"Mint helped traditional business class travelers realize there is a better way," JetBlue CEO Robin Hayes says in a statement. "Our plan has long called for strategic growth of Mint on these valuable transcontinental routes, and now is the right time for us to capture this opportunity to bring much needed competition where customers are facing dwindling choices."
The latest Mint expansion is aimed at United, American and Delta, all of which operate premium service on transcontinental routes. This expansion will also set JetBlue above Virgin America and Alaska Airlines, who recently announced a merger.
The airline didn't specify neither when Mint will launch on these new flights, nor when tickets will be available for purchase. However, JetBlue hinted that it will be in the coming months.
Photos From the Mint Launch Event in 2014
Tyler has been an aviation enthusiast for as long as he can remember and is currently pursuing a Bachelor's degree in Aviation Administration with a minor in Social Media Marketing from Lewis University in Romeoville, IL. His preferred airline is United and his favorite aircraft is the Boeing 777 and 757. Tyler has his fourth-degree black belt in Taekwondo and is unlikely to be seen without Starbucks in his hand. He is also an avid plane spotter. Tyler always has a smile on his face and his eyes pointed skyward.
Latest posts by Tyler Tashji (see all)