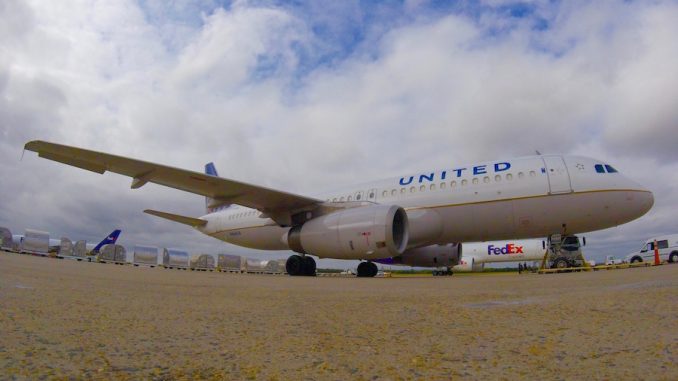 United Airlines has partnered with Amazon to become the first U.S. airline to offer an Alexa skill for customers to check-in for flights, check flight status, view in flight amenities and more.
This new skill allows customers to check-in and learn about their flights without lifting a finger. Customers can use Alexa-enabled devices, such as the Amazon Echo and Amazon Echo Dot, with only a voice command, offering an easy convenience for those multi-tasking throughout their day.
Users simply download the United skill to their Alexa-enabled device and link it to their MileagePlus account. From there, customers are able to check-in for domestic flights.
"Every day we connect nearly 400,000 customers to business meetings, loved ones and new adventures," said Praveen Sharma, Vice President of digital projects and analytics at United. "Introducing the new skill to check-in and view flight information with Alexa is an innovation that gives our customers extra time to prep for a business meeting, play with their children or take a moment to breathe as they get ready for their upcoming flight."
Customers can ask, "Alexa, is my flight to Los Angeles on time?" or "Alexa, does flight 469 have WiFi?" Additionally, if the customer has their MileagePlus account synced to their Alexa-enabled device, they can say, "Alexa, ask United to check me in."
United provided AirlineGeeks an Amazon Echo Dot to test out the airline's new features. While we didn't have a reservation to check-in to, we were still able to search flight status and inflight amenities of the aircraft operating the route.
In recent months, other airlines and travel groups have become more involved with Amazon's assistant. London-based easyJet allows for customers to check the status of their flights using Alexa, and Expedia customers are able to search for existing flight reservations and book car rentals.
For those that prefer to stick to everyday channels, United customers can still find information about their flights on United.com, at an airport, or the United app.
Tyler has been an aviation enthusiast for as long as he can remember and is currently pursuing a Bachelor's degree in Aviation Administration with a minor in Social Media Marketing from Lewis University in Romeoville, IL. His preferred airline is United and his favorite aircraft is the Boeing 777 and 757. Tyler has his fourth-degree black belt in Taekwondo and is unlikely to be seen without Starbucks in his hand. He is also an avid plane spotter. Tyler always has a smile on his face and his eyes pointed skyward.
Latest posts by Tyler Tashji (see all)