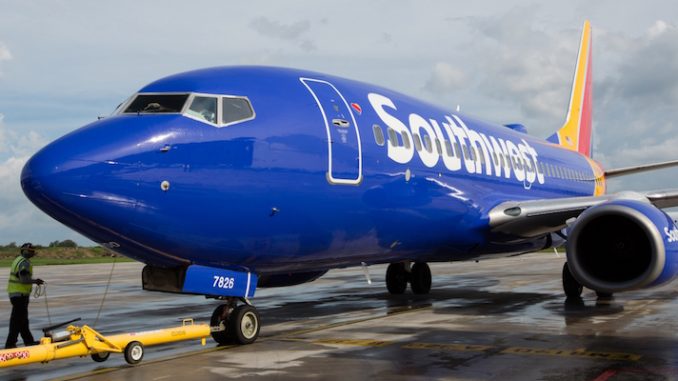 On July 20, Southwest's computer system experienced a significant outage causing an immediate delay in hundreds of flights. As the backups failed, hundreds additional flights were either delayed or canceled, totaling almost 1150 flights within 24 hours. During the system reboot, hundreds of Southwest employees were racing to manually check-in passengers for their flights.
A similar issue happened to Southwest in October 2015 causing nearly 500 delayed flights, but no cancelations. These types of widespread issues cause ripple effects that last for days. Due to Wednesday's outage, Southwest had to cancel 200 or 5% of their Thursday traffic to assist in the bounce back. Even on the third day, flight crews are still displaced and trying to get back to their appropriate destinations, which is contributing to further delays. The disruption is also creating huge lines and crowding at major airports which will feel the pressure for days after the outage.
In today's age of flight, outages like this one show the dependence on technology for airlines to be profitable and run efficiently. Experts say that in the time the airline's website was down they missed out on nearly $10 million in ticket sales.  As the U.S. carriers such as American, Southwest, and Delta rapidly get larger and operate thousands of flights daily, a single computer glitch in one airline can cause a nationwide gridlock for travelers.
To assist with the outage, Southwest has extended its ongoing sale and offering no charge flight changes for those affected. As a leader in social media outreach to its customers, Southwest was especially transparent and informational during the issue via Twitter and Facebook.
Most of our systems are back online this morning. Here's an update and an apology on our technical challenges: https://t.co/vd222aLlOL

— Southwest Airlines (@SouthwestAir) July 21, 2016
Millions are being spent on aircraft technology and in-flight amenities; however airline leadership may  start to increase the funding for updating its own computer systems to avoid these kinds of problems.

Shane started as an airline geek on the first day that his mother brought him to work with her as a kid at Dulles Airport. Visiting the ground control tower, driving out on the ramp, and even sitting in the engines, he knew this was something awesome. After learning all the aircraft types and collecting countless model planes, he was addicted. After college, Shane worked at the FAA command center and gained in-depth knowledge of the industry he already loved. For over 5 years, he has worked mainly in Information Technology with the Department of Defense and various military organizations, however continues to grow his passion for aviation and the world of flying. Still today he can't go to the airport without staring out towards the runway or look up to the sounds of something overhead.

Latest posts by Shane Piper (see all)