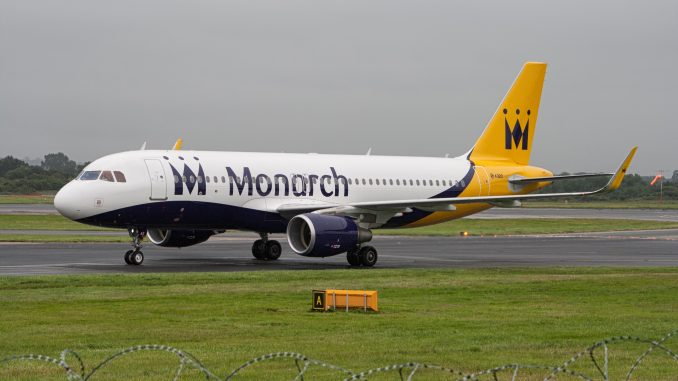 Hours before the deadline on Friday, September 30th, UK carrier Monarch Airlines has been given an extension on their Air Travel Organizer's License (ATOL) Award. The Civil Aviation Authority (CAA) agreed to temporarily extend the airline's license to fly.
It was due to run until October 1st at 00:00BST and was seeking approval from the CAA for a renewal amid speculation that they were due to go bankrupt. In the last few hours before the deadline was due, the airline announced that they had received "significant further investments from shareholders" and that the firm are claiming to be "close to announcing the largest investment in its 48-year history."
Monarch now has until October 12th at 23:59BST to provide assurances that the firm has enough money to operate as normal for three months before they are given their full license, which runs for an entire year.
They were only given the extension because of the CAA's requirement of needing shareholders to invest money in the extension license. Andrew Swaffield, the Chief Executive of the Monarch Group commented on this award extension: "I am delighted that we have been able to come to an agreement with the CAA on the extension of Monarch's Atol and am excited about the additional capital coming into the group which will help us fund our future growth."
The CAA also commented on this license extension: "Monarch will remain Atol licensed until this extension expires. The CAA always advises consumers to ensure they book Atol-protected air holidays and consumers who choose to book an Atol-protected flight or holiday with the company during this time will continue to be protected by the Atol scheme. During this period of extension, the CAA will continue to monitor the company."
James is a passionate AvGeek who has been actively spotting for years. James has been an Aviation Enthusiast for 7 years and has a fond likening to Concorde! James hopes to grow in the aviation industry with journalism being his primary focus.
Latest posts by James Field (see all)