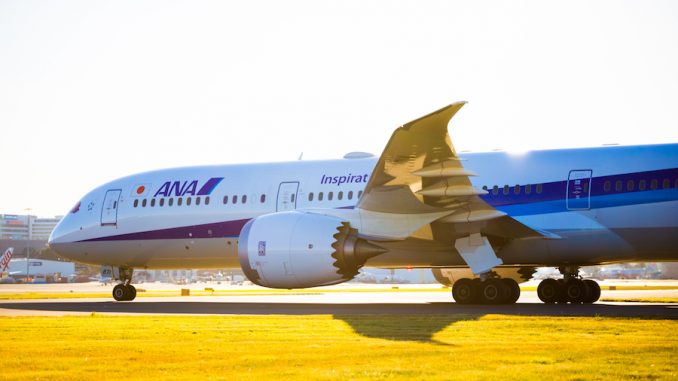 Last week, All Nippon Airways (ANA), Japan's leading airline, announced the launch of direct flights from Tokyo-Narita (NRT) to Mexico City (MEX) beginning February 15, 2017. The airline will be the only airline to serve these two destinations with daily flights. Aeromexico currently offers direct flights between the two cities, though not on a daily basis. Mexico City will become ANA's 42nd international destination. The airline has been preparing for the launch of this route ever since the opening of its sales office in the city back in July 2015.
Beginning February 15, 2017, NH 180 will depart Tokyo-Narita at 16:40 and arrive at Mexico City at 13:55 on the same day. NH 179 will then depart MEX at 01:00 and arrive NRT at 06:35 the next day. Times and schedules are subject to the agreement of local authorities and are also subject to change.
The NRT to MEX service will be ANA's longest flight and will be operated by a 787-8 Dreamliner, which features 46 business class seats and 123 economy seats. The airline was the Dreamliner launch customer and is currently the largest operator of the Boeing 787.
Due to Mexico's free-trade agreement with more than 40 countries, including Japan and the United States, the country is becoming known as a profitable manufacturing and export hub.
"We are proud to be the first airline to operate direct, daily flights between Japan and Mexico to better serve the growing business and leisure demand between our two countries," said ANA CEO and President Osamu Shinobe. "We hope our flight will also contribute to a closer bilateral relationship, economic prosperity and cultural exchange."
This route is demonstrative of ANA's increasing presence in the Americas. On October 30, 2016, ANA began direct service between Tokyo's Haneda Airport (HND) and New York (JFK) and Chicago (ORD). In June of 2015, ANA began flying between Narita and Houston (IAH), allowing passengers to travel throughout the US and Mexico on codeshare flights.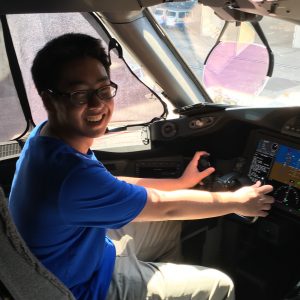 Ever since he made his first trip on a Boeing 747 in 2005, Samuel has been an AvGeek at heart. He is a dedicated United (ex-Continental) loyalist and frequent flier who attempts to live by Continental's slogan, "Work Hard, Fly Right." He has a huge love for the Boeing 777 along with any other Boeing wide body aircraft. Samuel is an avid collector of all types of airplane memorabilia ranging from model airplanes to in-flight magazines. In his free time, Samuel enjoys playing guitar and piano, and he is constantly on various airline websites scanning for any breaking news.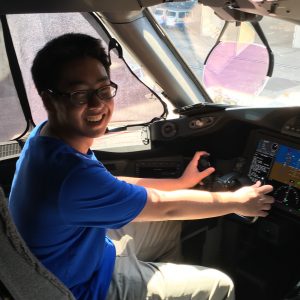 Latest posts by Samuel Chen (see all)