On Oct. 12, American Airlines flight 288 from Shanghai to Chicago O'Hare was in the final half of its journey across the Pacific. When the pilots of the Boeing 787-8 aircraft noticed a light indicating a mechanical issue involving the number two engine, they were flying at an altitude of about 38,000 feet, 710 nautical miles south of Cold Bay, Alaska. The crew shut down the Dreamliner's number two engine and descended to 21,000 feet before turning north and landing in Cold Bay at 9:45 a.m. local time.
American Airlines partner Alaska Airlines was able to fly a 737 to Cold Bay to take back the 100 passengers and some of the crew, leaving the four pilots and two teams of engineers to fix the issue before bringing the aircraft back to the mainland United States.
Later, the airline stressed the importance of much of the local community coming together to not only give much-needed comfort to the passengers stranded there, but also to help quickly get the aircraft back in service.
"The U.S. Coast Guard opened its heated hangar, and, despite having minimal equipment, the pilots helped unload luggage along with an American Customer Care manager traveling on his personal time," American's monthly newsletter stated. "Even the Cold Bay Airport Volunteer Fire Department got in on the act, graciously providing a ladder used when personnel needed to evaluate the aircraft."
On Monday, American Airlines representatives, as well as the captain of flight 288, returned to Cold Bay to thank the community for its support during last month's incident. They thanked the city as a whole once again with an early Thanksgiving dinner. American Airlines spokesman Ross Feinstein told KTVA CBS 11 News Alaska that was the sole purpose of their visit, to be able to express their gratitude toward the town and its citizens in a more direct way.
However, in an almost ironic turn of events, the representatives' flight back to Anchorage was canceled, so the group was forced to stay the night in the town they had just finished praising for their hospitality.
"We are getting to experience exactly what our customers/crew felt – and now we know why they felt at home in Cold Bay!" he said in an email to KTVA.
Cold Bay, Alaska is located a little less than 700 miles southwest of Anchorage. It has a population of 105 people, as of 2013, nine less than the number of people on the 787 when it landed. Cold Bay Airport has regularly scheduled service from two airlines: Alaska Central Express and Evergreen International Airlines, both relatively small cargo carriers. PenAir is the only airline to operate regularly scheduled passenger service to the town, however. Its other purpose is to serve solely as a diversion point for flights crossing the Pacific.
In 2013, a Delta 767-300 on its way from Tokyo to San Francisco was forced to divert to the airport. The aircraft had 178 crew and passengers aboard, so the population of the town nearly tripled when the aircraft touched down at 6:00 a.m. The townspeople, however, took that in stride too, a few people even taking truckloads of passengers out to see the surrounding landscapes, with some staying after the departure of their possible flight home.
On the eastern side of North America, there are a couple airports with a similar purpose, such as Canadian Forces Base Goose Bay and Halifax Stanfield International Airports in northeastern Canada.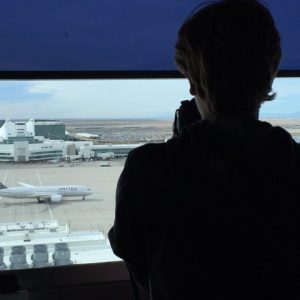 When he was just six months old, Parker took his first flight. From that point, he was destined to love aviation. His mom worked for Southwest Airlines much of his family have been frequent flyers on American Airlines for years, just as Parker is now. In 2015, Parker, inspired by aviation accounts on Instagram, decided to create an account of his own, and he hasn't stopped spotting since. On top of that, Parker has been writing for his school paper since his freshman year and has been writing and doing photography work for AirlineGeeks since August 2016.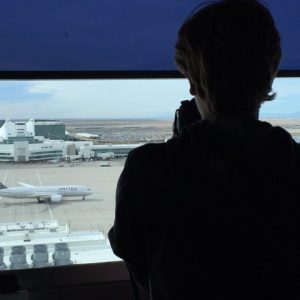 Latest posts by Parker Davis (see all)