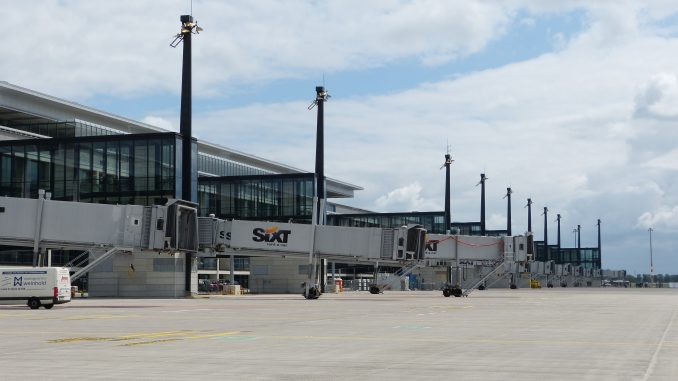 When ground was broken to begin construction of the new Willy Brandt Berlin Brandenburg International Airport (BER) in 2006, it was a signal of intent for a city pushing to reinvent itself. Named after the Nobel Prize-winning former mayor of Berlin and scheduled for completion on October 30, 2011, it was to be a shining new example of Berlin's innovation and modernity, its reassertion to be one of the world's great cities.
However, the complex twentieth-century politics of Germany and its capital meant that Frankfurt and Munich evolved into the nation's dominant hubs of aviation, leaving Berlin behind. Elsewhere in Europe, the traditional superpowers in London, Paris, and Amsterdam are being pursued by airports such as those in Manchester, Düsseldorf, and Copenhagen in the race for expansion, developing new links to the Gulf States and North America, leaving Berlin standing still.
Berlin Standing Still 
In its current state, Berlin is served by two international airports, Tegel (TXL) and Schönefeld (SXF). A third, Berlin-Tempelhof (THF), one of the most historically significant airfields in Europe, was in operation until October 2008, where it was deemed surplus to requirement, and is now a sprawling park in the city's urban heart.
BER is an expansion of SXF, with the existing runway being lengthened from 3,000m to 3,600m (11,811 ft) plus a new 4,000m (13,123 ft) runway being constructed to the south of the brand new passenger terminal, which is initially designed to serve 27 million passengers per year, though this is intended to be further expanded in the future to accommodate 50 million.
The initial plan of closing two smaller, aging airports and replacing them with a single, modern passenger hub is a logical and reasonable idea, so why, eleven years after its inception and nearly six years behind schedule, is it still incomplete?
Flawed Design and the Price of Progress
Troubles began in the early planning stages when the question of who would own and operate the airport was raised. First, it was decided that airport would be owned and operated privately. After nearly twelve years of planning, that idea was abandoned and it was settled that it would instead be state-owned, operated by the Flughafen Berlin Brandenburg (FBB).
Approval to begin construction was granted in 2004, but a legal dispute between local residents and FBB prevented work from starting immediately. The case was concluded in 2006, with the Federal Administrative Court of Germany imposing the ultimatum that the other three airports in the city must be closed upon BER's completion.
Work finally began on the airport in September 2006. With an initial budget set at €2.83 billion, it was announced by the FBB that the airport would open for operations on October 30, 2011, with a new runway, passenger terminal, control tower, expansion of existing cargo terminal, and two new hangers to be operated by Lufthansa and Air Berlin. Eurowings would also have a significant presence at BER, along with easyJet. There would also be a number of new transport links built to connect to the city, providing easy access for tourists and locals alike.
It quickly became apparent that the initial budget was grossly optimistic, and by 2012 had almost doubled to €4.3 billion. A year passed by from the original opening date, and there was still no sign of BER being completed and operational. Claims for compensation were being served by the likes of Deutsche Bahn, who were suing for the continued non-use of a train station, and Air Berlin, who, because of the necessity to maintain their base at Tegel, were incurring additional expenses.
By 2013 there was still no opening in sight. Indeed, by this stage, FBB had announced and cancelled four opening dates, and the following twelve months resulted in resignations and terminations of personnel on the FBB board of directors.
One of the most significant obstacles to overcome was the fire detection system that was to be installed in the new passenger terminal. It's alleged that over 37 miles of cabling was installed incorrectly and that the smoke detection, extraction, and sprinkler systems were overly complicated and improperly installed. All of these factors meant that extensive demolition and reconstruction was necessary.
In 2015 allegations of bribery and corruption entered the story. One of the managers of Imtech, a company who built parts of the fire system, was alleged to have received a number of bribes. This not only postponed any prospect of BER finally opening, it also resulted in the German arm of Imtech going bankrupt.
The Effect on Tegel
Tegel International Airport, scheduled to close in 2012, faces an uncertain future. The airport handles the majority of passengers flying into Berlin, and at present is the only airport in the city with direct routes to North America. The majority of these come courtesy of Air Berlin, the second largest carrier in Germany after Lufthansa, whose hub is at TXL. Only last week, Air Berlin CEO Thomas Winkelman stated that he would prefer the airline to remain at Tegel if it remains operational. He's not the only one in Berlin who would like to see Tegel remain open.
The 'Berlin Needs Tegel' movement was established by concerned Berliners, worried that the closure of Tegel would result in chaos for the city's flyers. 247,000 people signed a petition stating to the government that they would prefer the airport to remain open beyond BER's inauguration date. The movement appears to have been at least partly successful, with a referendum scheduled to take place on September 24, 2017 to decide once and for all the fate of TXL.
The Future
The most up to date figures for 2016 show continued growth in both Berlin airports, with SFX and TXL seeing a combined total of around 33 million passengers passing through their gates. With this number forecast to grow in the coming years, it's clear to see that BER's initial design capacity of 27 million will simply not be sufficient to accommodate the city's needs on its own.
Operations out of SFX has so far been fairly unaffected by work on BER, with easyJet, Condor, and Ryanair  – the three largest operators from the airport – expected to continue using it as a base.
It also cannot be overstated just how embarrassing the BER debacle has been for the long-suffering residents of the city. An element of schadenfreude, a German term meaning pleasure derived by someone from another person's misfortune, is being felt not just by Germans in other parts of the country, but also around the world: the self-effacing joke among Berliners goes that the airport 'proves that maybe Germans aren't so efficient after all.'
Nobody really knows just when BER is going to be open for business. No large engineering construction has ever been completed without problems, and the BER project is no different in this respect. What is different however is the manner in which it has gone wrong; decision-making has been unclear and inconsistent, budgets have fluctuated wildly, design and consultancy have been inept, and internal struggles have continually hamstrung the project.
The issues with the fire system are still not resolved, and at the time of writing, there is no concrete date set for the airport to open. There have been estimates for 2018, 2019, 2020, and beyond. The only certainty is that BER has huge expectations to live up to, and time will tell if its fortunes can be reversed.
Just don't expect to see Berlin Brandenburg International Airport on your destination baggage tag anytime soon.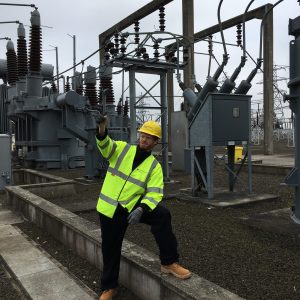 Andy flew regularly from a young age on family holidays, but his interest in aviation really began when he saw Concorde flying over his grandparents' house on final approach. A Power Engineer by profession, his hobbies include writing, playing guitar, and taking a beating at squash.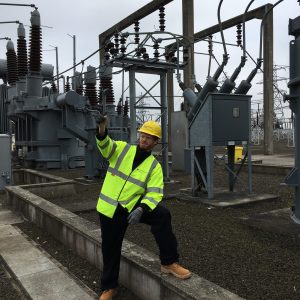 Latest posts by Andy Nelson (see all)