Documents provided to the nation's parliament show that Johannesburg-based South African Airways (SAA) is out of money and is nearing bankruptcy. After multiple years of losses totaling hundreds of millions of dollars, the government-owned carrier is nearing the point of not being able to pay its employees' salaries.
The documents also shows that the airline will likely need government loans in the next couple months to improve its financial situation. This comes after SAA asked the country's National Treasury for capital of more than $500 million. Finance Minister Malusi Gigaba has said he should provide an answer by October.
A Possible Turnaround
The release of these documents comes just hours before the airline announced the appointment of a new CEO, Vuyani Jarana.
"Given that Mr. Jarana has turned around a loss-making subsidiary of the Vodacom Group, Vodacom Business Africa, into profitable and growth [sic] business, we believe he will be key in turning around South African Airways," Gigaba said in a statement.
This was merely the first move in a plan announced just days ago that has the goal to make the airline profitable within five years. The board and then acting CEO Musa Zwane formulated the strategy, which sees the airline breaking even in the 2018-2019 fiscal year.
Zwane added that the goal of the new plan was to reduce costs while at the same time halting non-profitable routes and launching new routes in an attempt to gain revenue. With a fleet of 54 aircraft, the majority of which are leased, the airline said there are no plans to purchase any aircraft given their current financial difficulties.
Any turnaround, however, would require a cash infusion from the government, which has already pumped over a billion dollars into the airline over the last decade. Unfortunately for its lenders, any capital gained from a loan would not go to repay anything that was due to be paid back at the end of this month, according to a spokesperson.
Other Troubles
If South African Airlines is hoping to soon get back to the black, the airline will have to overcome other issues that have plagued it in recent years.
A report by accounting firm Ernst & Young in 2015 detailed the issues the airline had with some its biggest contracts, showing nearly 60 percent of those investigated had some sort of flaw either within the contract or with how it was being managed.
Two unions – the National Union of Metalworkers of South Africa and the South African Cabin Crew Association – planned marches Friday at the airline's headquarters. In addition, the SACCA has already threatened strikes, emphasizing that pilots have received "generous pay awards," but other airline employees, from flight attendants to mechanics, have not received any sort of pay increase or bonuses.
"Corruption at SAA is rife, it's clear that the state owned entity is being looted," a union spokesperson told the BBC. "The report by Ernst & Young paints a picture of rampant mismanagement, fraud and corruption. SAA has lost billions because of tender irregularities."
Where Does SAA Go Next?
The airline, now with new leadership, a turnaround strategy, and likely the capital necessary to enact that plan, has the opportunity to get back into the black after nearly a decade of struggles. The next few months will show owners, possible lenders, and consumers whether the carrier intends to hold on its promises for improvement.
Nobody yet knows for sure whether the airline just has too many holes to plug to keep it from going under. But there are very few other options for what might ensue after a potential bankruptcy.
For now, SAA's strategy will likely have to stick to the current plan: 54 aircraft. 42 destinations. One month at a time.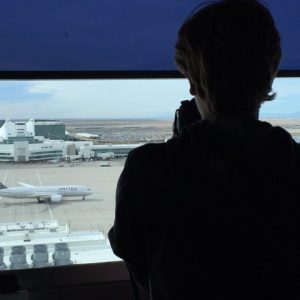 When he was just six months old, Parker took his first flight. From that point, he was destined to love aviation. His mom worked for Southwest Airlines much of his family have been frequent flyers on American Airlines for years, just as Parker is now. In 2015, Parker, inspired by aviation accounts on Instagram, decided to create an account of his own, and he hasn't stopped spotting since. On top of that, Parker has been writing for his school paper since his freshman year and has been writing and doing photography work for AirlineGeeks since August 2016.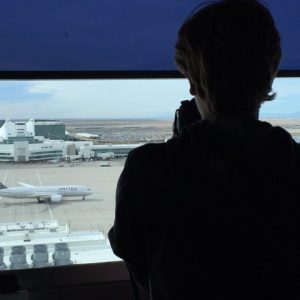 Latest posts by Parker Davis (see all)