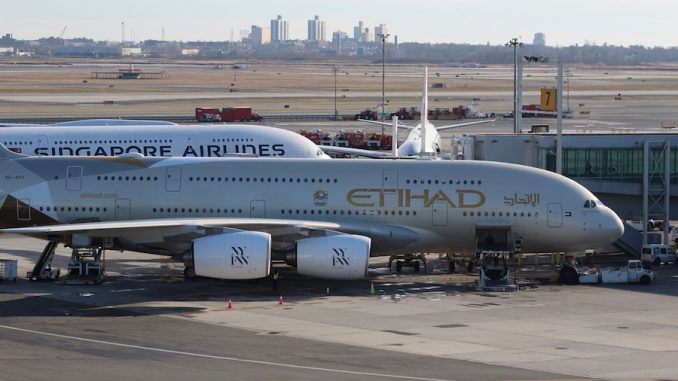 The Airbus A380 is one of the most distinctive aircraft in the sky, known for its behemoth size and full-length two-deck cabin.
To some, it's a plane. Just one way to travel from one airport to another. But for others, the A380 is something special. It's not something people can articulate. It just is.
Two hundred and fourteen of the aircraft – fondly called "whales" by their admirers – have been delivered since 2007. Ninety-six of those have gone to Dubai, United Arab Emirates-based Emirates Airline, making up over 40 percent of the carrier's entire fleet.
Emirates made the aircraft an icon, photos of the A380's onboard showers circulating around the web thanks to passengers in awe of taking a shower at 35,000 feet.
The next milestone for the A380, however, is a sad one. Soon, Airbus will have only 100 more of the superjumbos on order. Just 100 more aircraft to roll out of final assembly before the production line closes for good.
Airbus has tried for years to pump life back into the A380 program. The French manufacturer has slowed production of the aircraft multiple times in an attempt to not only keep the line in Toulouse alive, but also to give airlines more time to decide the A380 really is for them. Then at this year's Paris Air Show, the airline introduced the A380plus, a more fuel efficient version of the beast which also included the dreaded 11-abreast seating.
But nothing seems to be working. The A380 program is inching closer to the end. It's unavoidable, but it's the end of an era.
Depending on who you ask, the A380 was either conceived a few decades too early or too late.
Those who argue the latter point to the times when the Boeing 747, the A380's chief competition, crisscrossed the skies by the dozens and every little kid's dream was to fly the aircraft with the hump on top.
There, they say, is where Airbus could have jumped onboard. Surely Airbus could have snatched a piece of the large aircraft market with a new heavy aircraft of their own. Of course, the A380 would have been a booming then.
But some take the opposite stance. With some of the world's biggest airports choked by more aircraft now than ever before, they argue this is where the A380 could have become a hugely popular aircraft among the world's airlines. By replacing two daily frequencies currently using smaller aircraft with a single A380, all the world's problems would be solved. Or so they say.
I'm hesitant to go with either theory entirely. Sure, both make valid points, but there are issues with both.
But enough about the future and the past. Today, the A380, and jumbo jets as a whole, are a dying breed. Just this week Qantas retired another 747, and they are just the most recent in a very long list of airlines to do so.
Fortunately, the Airbus A380 is far too new to see a large-scale phasing out in the next couple years, though airlines leasing the aircraft may fail to renew the agreements once they run out, just as some of speculated about Singapore Airlines.
This is a trend I hate to see. The A380's beginnings paved a path for Airbus. It's an icon.
When you walk through Terminal D at Dallas/Fort Worth International Airport, kids sit with their faces pressed against the glass watching as the Qantas A380 unloads after its haul from Sydney.
Adults turn their heads to look at the big white and red aircraft just outside the window, maybe reminiscing about high school physics and wondering just how something that big and heavy could even get off the ground.
Ground staff – people who have watched the aircraft arrive and depart for years – turn their heads to see the aircraft taxi by even as they continue to load bags.
There's just something special about the A380. It's not something I can articulate. There just is.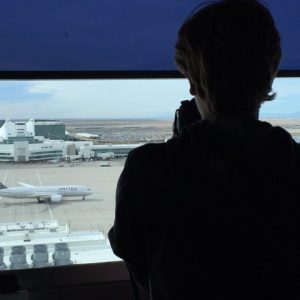 When he was just six months old, Parker took his first flight. From that point, he was destined to love aviation. His mom worked for Southwest Airlines much of his family have been frequent flyers on American Airlines for years, just as Parker is now. In 2015, Parker, inspired by aviation accounts on Instagram, decided to create an account of his own, and he hasn't stopped spotting since. On top of that, Parker has been writing for his school paper since his freshman year and has been writing and doing photography work for AirlineGeeks since August 2016.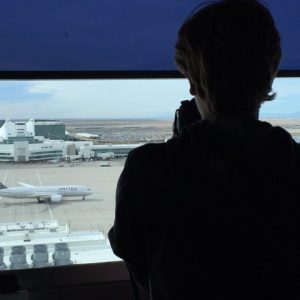 Latest posts by Parker Davis (see all)