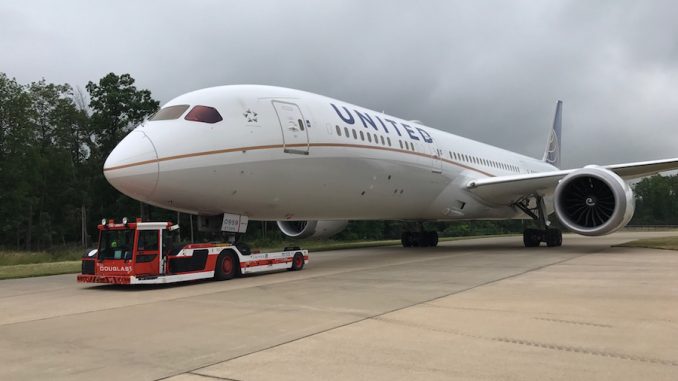 United Airlines announced on Thursday that it will be starting nonstop service between its Houston hub at George Bush Intercontinental Airport (IAH) and Sydney, Australia (SYD) on Jan. 18, 2018, pending government approval, with a Boeing 787-9 aircraft. This comes right after the airline fully restarted service to Houston after Hurricane Harvey.
This will be the only nonstop flight to Australia from Houston, allowing passengers from all over the U.S. to travel to Australia with a single connection. United currently offers service to Sydney from both San Francisco (SFO) and Los Angeles (LAX).
In addition, United operates a nonstop flight between Los Angeles and Melbourne, Australia (MEL).  All of United's flights from Australia will be operated by a Boeing 787-9 Dreamliner.
"For nearly 50 years, the City of Houston and United Airlines have built a wonderful relationship and we are thrilled that United continues investing in its operations at George Bush Intercontinental Airport and throughout our community," said Houston Mayor Sylvester Turner.
"This new route is just one of the ways United is demonstrating its commitment to its customers and employees in Houston. We are looking forward to visiting Sydney and welcoming our Australian visitors with open arms to Texas," Turner added in a statement.
Scott Kirby, president of United Airlines said, "Our Houston hub is stronger than ever and it continues to be an absolutely vital part of our industry-leading network. We are honored to have served this vibrant city for nearly half a century, and this exciting intercontinental flight is one more way we are demonstrating United's commitment to our customers who call Houston home as well as the millions of customers who connect through Houston each year. This new route will serve more than 70 cities across North America making one-stop service to Sydney faster and more convenient than ever before."
United flight 101 departs Houston at 8:00 p.m. and arrives in Sydney at 6:30 a.m., two days later. United flight 100 departs Sydney at 11:50 a.m. and arrives in Houston at 10:35 a.m., the same day. All times are local.
United's Boeing 787-9 has a total of 252 seats, with 48 seats in United Polaris, 63 Economy Plus seats, and 141 seats in United Economy. 
With a scheduled flight time of 17 hours and 30 minutes to Sydney, and 15 hours 45 minutes on the way back to Houston, this will be United's second longest flight, clocking in at 8,596 miles. With United's service from Los Angeles and San Francisco to Singapore, the airline will operate the three longest flights by a U.S. carrier. United will also operate two of the top four longest flights in the world.
Texas to Oceania
Currently, the only nonstop flight from Texas to Australia has been from Sydney to Dallas Fort-Worth (DFW) on Qantas. This 8,578 mile flight is operated by one of the airline's Airbus A380 aircraft. United's flight is barely longer than Qantas' DFW-SYD by 20 miles. The launch seems to be in direct competition with Qantas, as they currently have a monopoly on flights from Texas to Australia.
Qantas flies to Dallas due to their partnership with American Airlines, allowing passengers to easily connect through one of American's largest hubs.
While United's newest flight will be the only nonstop flight between Houston and Australia, Houston already is served by another carrier in the Oceania region. Air New Zealand has operated nonstop service between IAH and Auckland with a Boeing 777-200 since December 2015. This flight is in partnership with United, allowing passengers to connect to other destinations United offers from Houston.
United originally had plans to fly between Houston and New Zealand a few years ago, but that was cancelled after Houston Hobby (HOU) won the rights to begin international service. Such a flight was meant to be dependent on connecting traffic through IAH, but with HOU in the mix, there would be a decrease in international traffic at IAH, thereby making the flight not as economically appealing as before.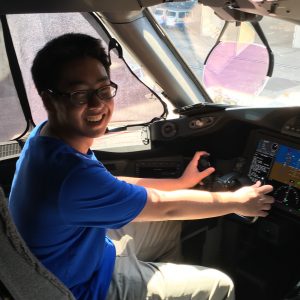 Ever since he made his first trip on a Boeing 747 in 2005, Samuel has been an AvGeek at heart. He is a dedicated United (ex-Continental) loyalist and frequent flier who attempts to live by Continental's slogan, "Work Hard, Fly Right." He has a huge love for the Boeing 777 along with any other Boeing wide body aircraft. Samuel is an avid collector of all types of airplane memorabilia ranging from model airplanes to in-flight magazines. In his free time, Samuel enjoys playing guitar and piano, and he is constantly on various airline websites scanning for any breaking news.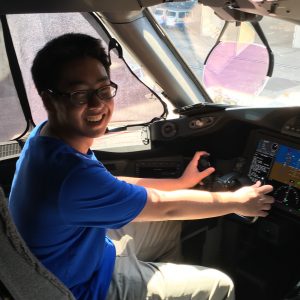 Latest posts by Samuel Chen (see all)