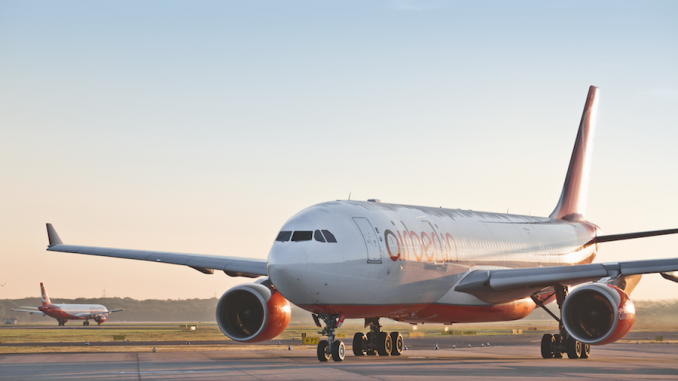 Air Berlin announced on Sept. 11, that it would be ending Caribbean flights from the airline's hub is Dusseldorf, Germany on Sept. 25. This announcement comes just days after the airline announced it would cancel a number of individual long-haul flights from its hubs in Berlin and Dusseldorf.
Routes that were cut in the Caribbean include Curacao, Netherlands Antilles, Cancun, Varadero, Punta Cana, Puerto Plata, and Havana. The airline is scrapping these routes to reduce the long-haul fleet size, a move that the airline says is in direct relation to preliminary insolvency proceedings.
Other long-haul routes that are being cut include Berlin to Los Angeles and San Francisco, and from Dusseldorf to Boston and Orlando.
As Germany's second-largest airline, Air Berlin was forced to file for bankruptcy protection after Etihad Airways withdrew funding, following years of continuous financial losses. Right now, the airline is staying afloat due to a 150 million euro loan from the German government. The capital from the loan is expected to last until sometime in November.
Currently there are many bidders lining up to buy Air Berlin's assets, including German counterpart, Lufthansa, who currently looks to have the best chance of acquiring the floundering airline. According to sources, Condor, easyJet and Ryanari may also be preparing bids for different assets from the airline.
All bidders have until Sept. 15 to submit official offers, with a decision possibly coming as early as Sept. 21.
Jace has been working at AirlineGeeks for nearly three years. Born in Seattle, Boeing and aviation quickly took over his life and he never stopped looking up. Jace enjoys plane spotting and taking trips just so he can fly. He is currently studying at Embry-Riddle Aeronautical University while earning his Bachelors of Science in Air Traffic Management.
Latest posts by Jace Moseley (see all)