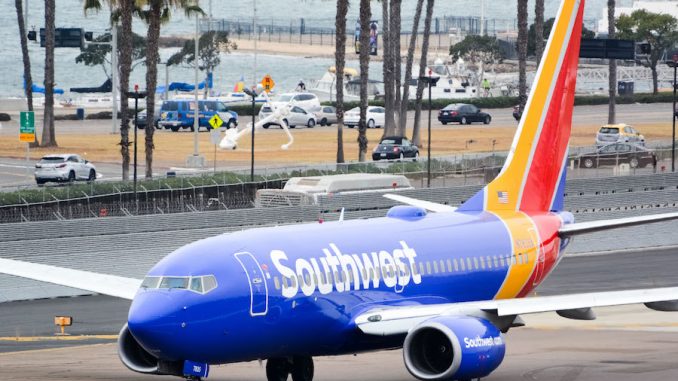 While the previous post served as an introduction to the various types of fuel hedging methods, this post will focus on several real world examples of fuel hedging done right and wrong throughout the airline industry.
As mentioned previously fuel hedging is the strategy that airlines use to control their fuel costs in a market where fuel prices can be quite volatile. Many airlines hedge fuel and many airlines don't.
Doug Parker, currently CEO of American Airlines, stopped the fuel hedging practice for US Airways in 2008 where he was then CEO. He believes that "hedges are very expensive and it's hard to purchase enough fuel to be truly hedged." Parker also stated that the economy will provide a natural fuel hedge because in a weak economy fuel prices are supposed to decline.
Parker's view isn't shared by everyone. Fellow Dallas-based airline Southwest has been hedging fuel for decades and firmly believes in the practice, stating that having 50 percent of consumption hedged by the start of the year is a good rule of thumb for Southwest to follow.
Southwest Airlines
Southwest is the classic example of fuel hedging done right. During the 2008-2009 financial crisis all major airlines in the U.S. were bleeding money except for Southwest. They were posting record setting quarters. In second quarter of 2008, Southwest posted a net income of $321 million while one of their competitors, Northwest, posted a net loss of $377 million.
This was nearly due to Southwest's excellent fuel hedging operation. In 2008 oil was hovering around $100 a barrel, however, Southwest had 70% of their fuel consumption for that year hedged at $51 per barrel. This allowed the airline to survive the financial crisis relatively unscathed.
In more recent times, with the drop of fuel costs, Southwest is starting to lose money on hedges and only time will tell if the process will continue for them.
Alaska Airlines
Alaska Airlines, based in Seattle, in recent years has also done relatively well with their fuel hedging practices but they have gone about it in a somewhat different way than most airlines. Instead of purchasing futures they buy a form of insurance policy that covers the extra cost of fuel only if it goes up above a certain cap.
This strategy saved Alaska approximately $300 million in cheaper fuel in 2014, but the same cannot be said for their main competitor in Seattle, Delta Air Lines.
Delta Air Lines
Delta CEO Ed Bastian in 2016 admitted that over the past eight years they have lost about $4 billion cumulatively on oil hedges. Besides just making poor hedges, Delta owns something unique that no other airline in the U.S. has, an oil refinery. Delta purchased the refinery in 2012 and it bled red ink supposedly until 2014 when it finally turned a profit, according to some sources.
However, it is not confirmed that Delta is running a profitable operation at their refinery given the amount of sunk capital. The rationale was to capture some of the profits that come from refining fuel but given declining refiner margins there isn't any solid evidence that Delta is making money.
Delta has hired a consulting firm to evaluate the value of the refinery and see if it is worth closing down or selling. This could give some indication to the fact that the refinery is indeed not doing well.
Cathay Pacific
The most well known foreign carrier to perform poorly in their hedges is Cathay Pacific. In 2016 they posted a net loss which they blamed on declining premium cabin demand and increased competition from mainland Chinese carriers.
Upon closer inspection, Cathay actually had huge losses from bad fuel hedges. When looking at historical figures, Cathay posted a loss in 2015 as well due to poor hedges.
Two years of consecutive losses due mainly to poor hedging shows just how badly some incorrect guesses on fuel price can impact an airline.
Fuel hedging continues to be a subject of much discussion in the industry with some airlines using it to their advantage and some just abandoning the practice completely. Oil prices will continue to be volatile and it depends on individual management teams on how best to tackle that issue.

Hemal took his first flight at four years old and has been an avgeek since then. When he isn't working as an analyst he's frequently found outside watching planes fly overhead or flying in them. His favorite plane is the 747-8i which Lufthansa thankfully flies to EWR allowing for some great spotting. He firmly believes that the best way to fly between JFK and BOS is via DFW and is always willing to go for that extra elite qualifying mile.

Latest posts by Hemal Gosai (see all)