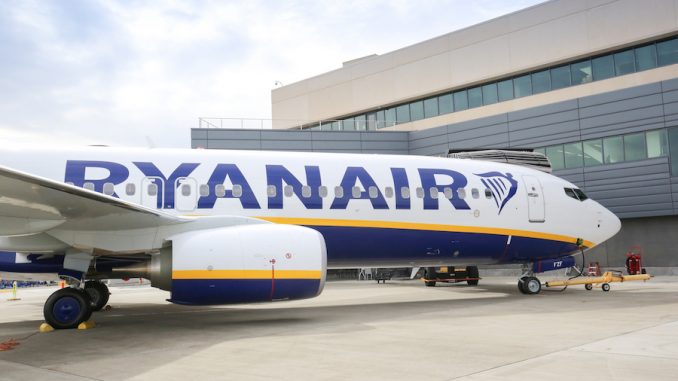 On Tuesday, Ryanair announced its first half (H1) results, reporting increased revenue and passenger numbers compared to the same period last year. This is despite controversies earlier this year when a number of flights were cancelled due to pilot-rostering issues.
H1 figures represent the first six months of the financial year, and in the case of Ryanair, the results are strong. The airline's net profit rose 11 percent to €1.3 billion, passenger numbers increased by the same percentage to 72.1 million, and overall revenue was reported as €4,425 million, a rise of 7 percent.
Upon announcement of the results, a buoyant CEO, Michael O'Leary, said, "These strong H1 results reinforce the robust nature of Ryanair's low fare, pan-European growth model even during a period which suffered a material failure in our pilot rostering function in early September."
He continued, "We took delivery of 35 new B737's in the first 6 months of 2017, we stimulated 11% traffic growth with 5% lower airfares, and achieved an industry record load factor of 97% in the peak summer months."
O'Leary continued on to give insight into the airline's intentions for the near-future, citing the opportunities presented by the financial disarray that has befallen the likes of Air Berlin, Monarch Airlines, and Alitalia. The current focus for Ryanair is to expand in the German and Italian markets.
"We are responding to these opportunities by continuing to grow in Germany where Lufthansa's purchase of Air Berlin gives them an anti-competitive 95% share of the large German domestic market."
He accused national carriers like Lufthansa, British Airways, and Air France of "constraining capacity and raising prices" and insisted that this "can only be good for Ryanair's yield and traffic growth, as our fleet rises to 600 aircraft, and our traffic grows from 129m to 200m p.a. by 2024."
A Perfect Storm
Despite the favourable financial results, the announcement addressed the recent pilot-rostering failure, which occurred in early September. This was blamed by O'Leary on 'poor planning decisions' and 'material failure in management, which created a perfect storm of one-off pilot shortages."
The incident caused the cancellation of hundreds of flights affecting around 400,000 people, resulting in refunds and compensation payments of €25 million. What followed was a series of strike threats and stand-offs between aircrew and the company, as well as a lot of negative PR and press coverage.
Numerous stories appeared in the press alleging unfair working practices and less than desirable working conditions, tarnishing what is already a generally mixed reputation held by the airline and its CEO in Europe.
O'Leary has vowed to use the experience to reform many of the company's policies with regard to staff.
"This rostering failure has challenged us to address the competitiveness of our pilot pay, as well as pilot concerns about communications, career progression and basing. We will now move from being "competitive" to offering materially higher (over 20%) pay with better career prospects, superior rosters, and much better job security than others."
The Future
Eccentric, bombastic, controversial and often baffling, Michael O'Leary has never been shy when it comes to the media. Though an excellent businessman, he is a divisive figure in charge of an often divisive company. Tuesday's results show that the low-cost carrier is going from strength to strength and has firm intentions to continue its growth into the next decade.
Now, a priority must be to begin to nurture a new relationship with the public, passengers, and employees. The financial results speak for themselves and Ryanair is cemented into the foundations of modern European aviation.
Passengers will always have a healthy appetite for cheap airfares, and Ryanair has mastered the business of the low-cost airline. Now though, as vividly illustrated by the recent collapse of several notable carriers, nobody can rest on their laurels.
For Ryanair to continue and improve on its latest figures, the airline must seek to be an airline that people and prospective employees actively want to travel with and work for, as opposed to simply benefitting from being the cheap or easy option.
If they can marry their almost flawless business performance with an improvement to overall reputation, along with being a great company to work for, the potential is there for Ryanair to expand for decades to come.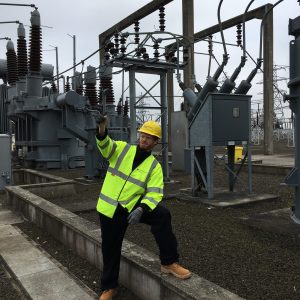 Andy flew regularly from a young age on family holidays, but his interest in aviation really began when he saw Concorde flying over his grandparents' house on final approach. A Power Engineer by profession, his hobbies include writing, playing guitar, and taking a beating at squash.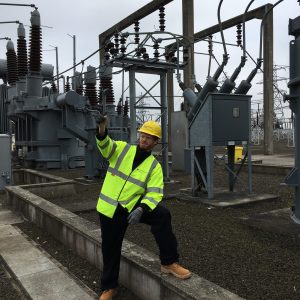 Latest posts by Andy Nelson (see all)