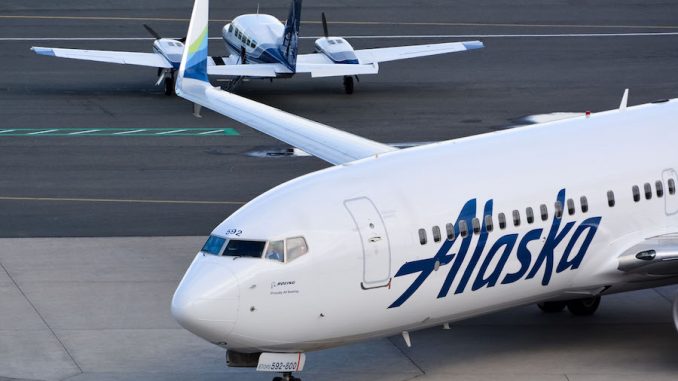 Alaska Airlines announced that it will end its daily flights between Los Angeles and Havana, Cuba, with its last flight to the Cuban capital planned for Jan. 22, 2018. Alaska was the first carrier to connect the West Coast and Havana with commercial service beginning on Jan. 5, 2017.
Andrew Harrison, Chief Commercial Officer of Alaska Airlines added in a statement, "Travel is about making connections, and we were honored to have played a role in helping people make personal connections by traveling between the U.S. and Cuba."
When the route launched, the first flight saw over 50 political, business, and cultural leaders from California and Washington state onboard. They were taking part in an educational and trade mission and were eager to learn more about the island nation.
About 80 percent of passengers onboard Alaska's flight to Havana visited under a U.S. allowance for individual "people-to-people" educational travel. The U.S. made changes to its policies last week, causing the allowance to be eliminated.
With the changes in Cuban travel policies, the airline no longer believes there will be demand for its current flight. Instead, Alaska Airlines plans to redeploy its aircraft in other markets the airline already serves. The discontinuation of this flight also means that no California airport will offer direct flights to Havana.
The Seattle-based airline has officially become the fourth airline to stop flying to Cuba after its decision to end Havana flights. Silver Airways and Frontier Airlines both dropped all of their flights to the nation only six months after commencing operations, while Spirit Airlines ended its service on May 31.
Frontier also stopped after discovering that flying to Cuba was more expensive than the airline had initially predicted.
While four airlines have decided to leave the market, many other airlines are also reducing capacity in Cuba. Both American Airlines and JetBlue have already reduced the number of seats they offer on flights to the nation, without ending any of their routes.

Mateen has been interested in aviation from a very young age. He got his first model airplane at six and has been airplane spotting since he was nine years old. He has always had a passion for aviation and loves learning about different aspects within the industry. In addition to writing for AirlineGeeks, Mateen is also an editor for his high school's newspaper. You can also find him on Instagram (@Plane.Photos) where he enjoys sharing his aviation photography with thousands of people everyday.

Latest posts by Mateen Kontoravdis (see all)