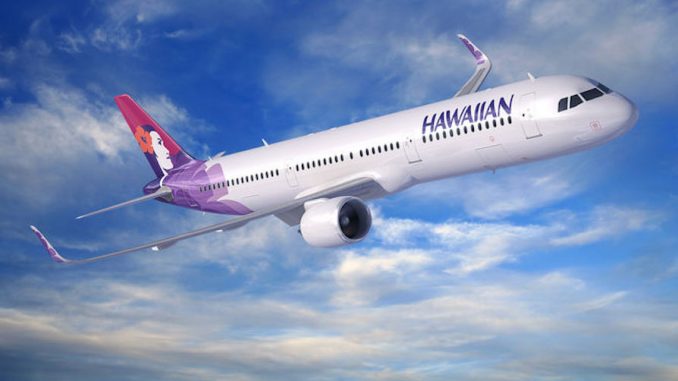 On Thursday, Hawaiian Airlines Chief Executive Officer Mark Dunkerley announced he would retire from the airline in March. Dunkerley has been CEO of Hawaiian since 2005 and is one of the longest-tenured airline CEOs in the industry. He has enabled great change for the island carrier, helping to transform the airline to its current state. Previously, he was an executive with British Airways before moving to the islands.
To fill the upcoming vacancy in the CEO position, Dunkerley named Hawaiian's Chief Commercial Officer Mark Ingram to replace him. Ingram also has a long history with Hawaiian, joining the company as CFO in 2005, shortly after the carrier had emerged from bankruptcy protection. In his current role, he oversees various aspects of the airline including marketing, sales and network planning.
Dunkerley's impact with the airline will be remembered for years to come, as he led Hawaiian's expansion to international destinations around the Pacific Rim and raised employee salaries, both boosted by falling fuel prices. Under Dunkerley's leadership, Hawaiian's stock price has also increased dramatically, rising six-fold in a three year period. 
Ingram will have a full plate when he takes the helm in March. The airline is currently undergoing a brand revamp, including a change to their iconic livery, and recently took delivery of their first Airbus A321neo for flights to the mainland.
In addition, Southwest Airlines will be beginning service to Hawaii in the coming years, adding a new competitor to an already crowded market.  The collapse of fellow Hawaiian carrier, Island Air, also means there is a large gap in the inter-island market that needs to be filled, a challenge Hawaiian is slated to accept.
Although facing various challenges when he takes over in March, Ingram will be receiving Hawaiian in a better state than his predecessor did when he became CEO. With rising employee salaries, a fleet rebranding and overhaul in progress and a stable market, Hawaiian is poised for success in the years to come.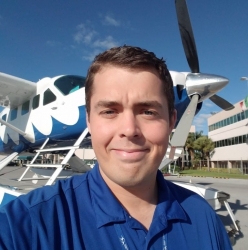 Daniel has always had aviation in his life; from moving to the United States when he was two, to family vacations across the U.S., and back to his native England. He currently resides in South Florida and attends Nova Southeastern University, studying Human Factors in Aviation. Daniel has his Commercial Certificate for both land and sea, and hopes to one day join the major airlines.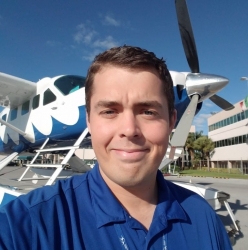 Latest posts by Daniel Morley (see all)