In a week which has seen numerous closures and cancellations due to adverse weather conditions, many U.K. airports will welcome the news of record passenger numbers for the month of November. The country's largest airports, London's Heathrow (LHR) and Gatwick (LGW), both saw improvements compared to 2016's figures.
The number of people passing through LHR rose 3.5 percent to 5.9 million in the month, with the increase in flights to Latin America, such as British Airways' new route to Santiago, as well as increased flights to Asia, being cited as major contributing factors. Cargo volume also increased 12 percent to 154,000 metric tonnes.
It's a similar story at Gatwick, with long-haul routes being the main driver of growth, particularly flights to Hong Kong and Tianjin, resulting in a rise of total passenger numbers by 2.1 percent to 2.8 million.
In a press release, Gatwick Airport CEO Stewart Wingate said, "Passenger demand for the global connectivity provided by Gatwick continues to rocket – long-haul routes +12.1 percent in November while business passengers are at record levels."
Wingate was confident of further growth in the coming months, adding, "This year five new long-haul connections have started, Singapore, Seattle, Denver, Kigali [Rwanda], and Taipei, further strengthening Gatwick's global connectivity."
"Connectivity which is set to further increase 2018 with new connections to Austin, Chicago and Buenos Aires beginning in just the first quarter alone."
It was a similar story in Scotland, where Glasgow, Edinburgh, and Aberdeen airports all reported a record-breaking November. The news will come as some relief to Aberdeen (ABZ) in particular as it acts as the helicopter base for the North Sea oil industry and bad weather in November meant that helicopter traffic was down 16.9 percent. Thankfully, an increase in services from Ryanair, as well as the introduction of a third daily flight to Paris, has meant passenger traffic has increased by 4.9 percent overall.
At Edinburgh (EDI) and Glasgow (GLA) growth was driven by an increase in international flights, resulting in a rise of 8.7 percent and 2.5 percent, respectively.
This news will be of little comfort to travellers who have seen extensive disruption to services this week. Freezing temperatures and snow have resulted in cancellations across Europe, notably at Brussels (BRU) and Amsterdam Schipol (AMS), which both were closed for periods of times due to heavy snow.
The effects are so far showing an estimation of around 50,000 British Airways passengers being stranded at various airports in the U.K. and around the world on Sunday as a result of disruption at Heathrow, which has also had a knock-on effect to domestic services. Freezing temperatures are set to continue over the next couple of days, meaning that further disruption is likely around the continent.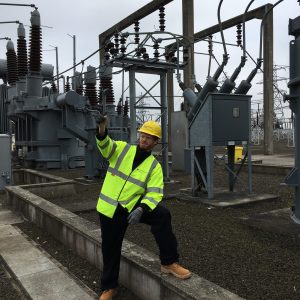 Andy flew regularly from a young age on family holidays, but his interest in aviation really began when he saw Concorde flying over his grandparents' house on final approach. A Power Engineer by profession, his hobbies include writing, playing guitar, and taking a beating at squash.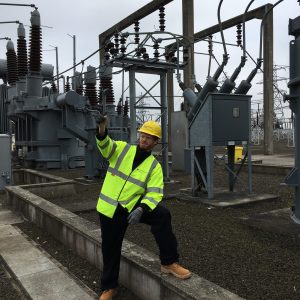 Latest posts by Andy Nelson (see all)