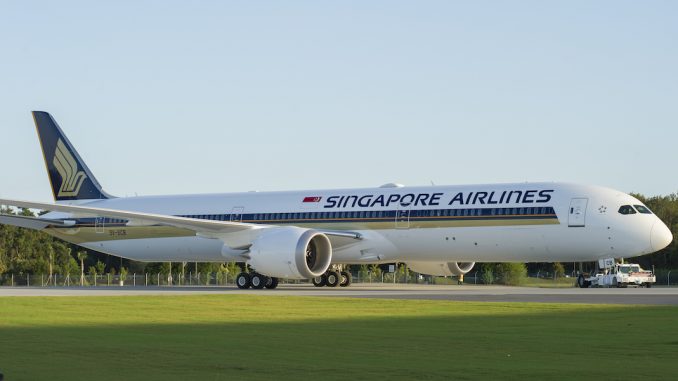 Singapore Airlines announced that Perth, Australia will be one of the lucky cities to be serviced by the airline's newest addition, the Boeing 787-10 Dreamliner, of which it is also the airplane's launch customer. The Western Australia city of 2 million joins Osaka, Japan in the 787-10's route network, with initial service to both cities expected to begin in May 2018.
Currently, Singapore Airlines flies four times a day from its hub in Singapore to Perth, the capital, largest city and economic hub of Western Australia. Each day, Singapore's two morning and two evening flights fly between Singapore Changi Airport and Perth Airport using either Airbus A330-300 or Boeing 777-200 aircraft.
The route between the two cities, just over 5 hours scheduled, is heavily populated, with Singapore competing with Qantas and Jetstar, Qantas' wholly-owned low-cost subsidiary. After March 25, however, Jetstar's current A320 service will be replaced by an additional Qantas flight using the Boeing 737-800 aircraft starting in April.
In addition, Singapore's own low-cost subsidiary Scoot flies once daily between Singapore and Perth on its Boeing 787 aircraft. The 2,000-nautical mile overseas route between the two economic hubs sees a mixture of airplanes, the smallest of which being Qantas' Boeing 737-800 aircraft, but also including the Boeing 787, Boeing 777-200, and Airbus A330-300.
Singapore's 787-10, the newest and largest variant of Boeing's Dreamliner line-up, will be the first 787 for the airline and will feature Singapore's new regional cabin products. As the airplane is larger, so is its capacity, with 337 seats in total among two classes. 36 seats will be in Business Class and the remaining 301 will be in Economy Class, with no first-class cabin, a commonality among most of Singapore's fleet.
The popularity of the route was no doubt one of the driving factors in choosing the new 787-10. However, at just over 5 hours scheduled, it's not the best use of the Dreamliner, as the aircraft is built for long-haul flights with passenger-friendly amenities such as a lower cabin altitude, increased humidity, larger windows and an open cabin, all aimed at easing the strain of a long haul flight.
Just two weeks ago, the first Singapore 787-10 completed its flight testing at Boeing's production facility in North Charleston, South Carolina wearing Singapore's livery. It will remain in South Carolina with Boeing until March when it will be formally delivered to Singapore Airlines. Before its entrance on the Perth and Osaka routes, the aircraft will be seen on Bangkok and Kuala Lumpur routes for the purposes of crew training.
While Perth and Osaka are the first two routes to be announced, Singapore will surely be adding to that list as the airline has 49 firm orders for the aircraft. In addition to the 787-10, Singapore has also ordered 20 of Boeing's 777-9, which are currently scheduled for a 2021/2022 financial year arrival.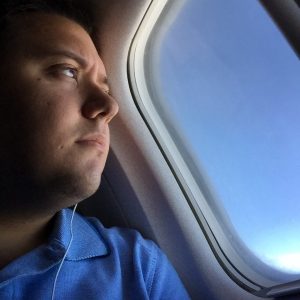 Tom has been flying for as long as he can remember. His first flight memory was on a Song Airlines 757 flying from LaGuardia to Orlando. Back then, he was afraid to fly because he thought you needed to jump off the plane in order to get off. Some years later, Tom is now a seasoned traveler, often flying to places just for the fun of it. Most of the time, he'll never leave the airport on his trips. If he's not at home or at work as a Line Service Technician at Long Island MacArthur Airport, he's off flying somewhere, but only for the day.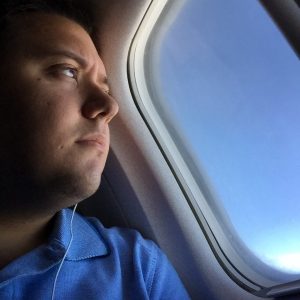 Latest posts by Thomas Pallini (see all)