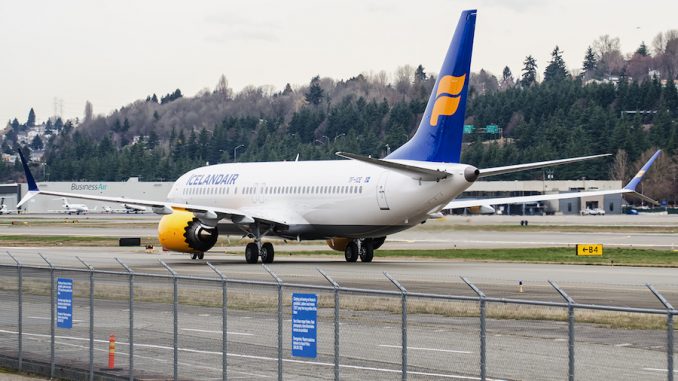 All eyes at Boeing Field were on Icelandair last week as their first Boeing 737 MAX 8 made its initial appearances in the airline's livery. Previously, the newest aircraft for the Icelandic airline was only recognizable by a sliver of the iconic blue and yellow paint on the tail of the aircraft, which was not covered.
While the new plane was covered in the blue, yellow and white that Icelandair is known for, there were some noticeable differences. Many claim that the shade of blue used on the tail is lighter than the current shade of blue on the airline's Boeing 757/767 fleet. While that is being debated, a few noticeable omissions are the name "Icelandair" in white lettering below the yellow logo on the tail and the dark blue belly separated from the white paint by a yellow stripe.
Some claim that Icelandair is using the new aircraft as an opportunity to partially rebrand its livery, given the changes that we are seeing at Boeing Field. However, Icelandair has stated that the final touches will be put on the aircraft when it is flown to Iceland in the next few weeks.
The airline has not stated what those final touches will be, including whether or not "Icelandair" will be added to the tail, though, AirlineGeeks has learned that the plane will be flying home without its seats installed, which will be added to the aircraft in Iceland upon its arrival.
This rendering, released by Icelandair and Boeing when the 737 MAX deal was signed in February 2013 and still displayed on Icelandair's website, show a different version of the MAX than what is being seen at Boeing Field. If the graphic is any indication, it appears as though the "Icelandair" on the tail will be here to stay, either as a sticker or paint, but the signature dark blue belly will be gone according to the pictures from Boeing Field.
The all-Boeing Icelandic airline is the next in a long line of airlines adopting the MAX to take advantage of its cost-saving features. Using its strategic location on the European island nation of Iceland, a midway point between North America and Europe in the North Atlantic Ocean, the airline plans to use the aircraft on short to medium range routes across both continents. The airline will either be replacing its iconic workhorse, the Boeing 757-200, on some routes or will use the MAX to forge new routes.
So far, the first routes of the MAX will be short-haul routes to cities such as Berlin-Tegel, Paris-Orly and Bergen, with the airline eventually expanding the service to cities in both the United States and Europe such as Amsterdam, Dublin, Hamburg, London, Oslo, Stockholm, Billund, Philadelphia, Cleveland, Minneapolis, Halifax and Montreal, according to Routes Online.
Currently, according to Google Flights, the first Icelandair Boeing 737 MAX 8 flight will be on March 29 from Reykjavik to Berlin, which Icelandair currently serves with its Boeing 757s. The MAX 8 will also kick off new service to Dublin and Cleveland, which are scheduled to begin on May 8 and May 16, respectively.
According to this graphic, the 737 MAX can reach popular destinations across 4 continents nonstop from Icelandair's hub in Reykjavik. The entrance of the aircraft into Icelandair's fleet may see the airline start more service to cities in Mainland Europe, particularly in Eastern Europe and to countries such as Portugal, Spain, Italy and Greece due to their large tourism draw.
Icelandair lacks service to some of Europe's most popular destinations such as Venice, Italy; Rome, Italy; Barcelona, Spain; Lisbon, Portugal; Vienna, Austria; Budapest, Hungary; and Prague, Czech Republic. The addition of the MAX could either see the freeing up of some of its 757 fleet from less popular routes to take on new routes to new cities, or will see the MAX flying to new cities in the route network.
Until recently, Icelandair had a solid hold on the "via Iceland" connection model that flies millions of passengers a year through Keflavik International Airport in Iceland. However, Icelandair has been forced to compete with new ultra-low-cost carrier WOW Air, which has wasted no time expanding throughout the United States and Europe from its hub in Keflavik, as well.
Although with significant overlap, WOW Air focuses on more of the popular vacation and tourist destinations, such as Barcelona, Alicante, and Lyon, and is more spread out across Europe.
Since WOW's arrival on the scene with its colorful fleet of purple and white Airbus jets, Icelandair has announced service to several smaller markets in the United States, including Cleveland, Baltimore and Kansas City, some of which thought that they would hear from WOW Air before Icelandair. Icelandair is also shoring up its current destinations, such as Tampa and Orlando which will see service increase to three times weekly and five times weekly, respectively.
The arrival of the MAX will help fuel the turf war that is raging between the two and bring passengers to Icelandair instead of WOW Air, as the MAX's lower operating costs will allow Icelandair to operate to low-demand cities while still maintaining a profit.
WOW Air, however, has the advantage over Icelandair in that its counterpart to the MAX, the Airbus A321neo series, is capable of flying routes over 9 hours nonstop. Recently, the airline has been flying the A321neo on some of its flights from Reykjavik to San Francisco and Los Angeles, both of which are more than nine hours long, in lieu of its larger Airbus A330-300.
When it joins Icelandair, the MAX will be the smallest in Icelandair's fleet, as currently, Icelandair maintains a fleet comprised solely of Boeing 757-200, 757-300 and 767-300ER aircraft. It is not known at this time whether Icelandair will train all of its pilots on the new aircraft and whether they will fly the aircraft interchangeably as they currently do with the Boeing 757/767, which have similar avionics and cockpit systems.
The advanced cockpit systems of the MAX aircraft are very different than those found in the larger Boeing 757/767. The MAX's cockpit features an all-glass 4-panel flight display with heads-up displays that make it look more like the cockpit of a Boeing 787 Dreamliner than a Boeing 757/767. And, of course, the MAX requires a separate type rating, unlike the 757/767 combo.
While the exact layout of the aircraft is unknown, the 737 MAX 8s will seat a total of 154 passengers across 3 cabins with 16 Saga Business Class seats, 12 Premium Economy Class seats and 126 Economy Class seats. The MAX 9's configuration is unknown. However, it's been stated that the aircraft will hold a total of 174 passengers, five less than United Airlines' MAX 9s, across 3 cabins, as well.
Currently, Icelandair has ordered 16 Boeing 737 MAX aircraft comprising of 9 MAX 8s and 7 MAX 9s, with an option for an additional 8 aircraft. Deliveries for the aircraft will begin in the upcoming weeks and will range from then until 2021.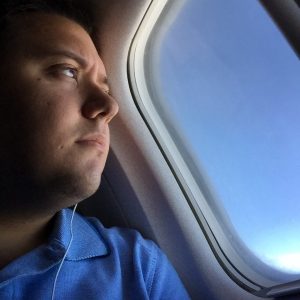 Tom has been flying for as long as he can remember. His first flight memory was on a Song Airlines 757 flying from LaGuardia to Orlando. Back then, he was afraid to fly because he thought you needed to jump off the plane in order to get off. Some years later, Tom is now a seasoned traveler, often flying to places just for the fun of it. Most of the time, he'll never leave the airport on his trips. If he's not at home or at work as a Line Service Technician at Long Island MacArthur Airport, he's off flying somewhere, but only for the day.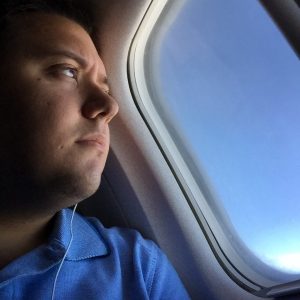 Latest posts by Thomas Pallini (see all)