The Nordic low-cost airline that aims to provide low-cost nonstop transatlantic service with its fleet of A321neo and LR aircraft has just hit a speedbump two weeks before its first scheduled flight from London's Stansted Airport to Newark's Liberty International Airport. The aircraft that was supposed to provide the service, the A321neo, has not yet been delivered to Primera Air, leading the airline to wet-lease a Boeing 757 to make the transatlantic hop in its place.
The aircraft substitution primarily affects customers traveling the London to Newark route, which begins service a month before the airline's other routes from London, Paris, and Birmingham and Newark, Toronto and Boston begin. According to Routes Online, the 757 service will remain from the airline's transatlantic launch on April 19 until May 4. Then, the A321 will be put on the route with its first flight being on May 5.
However, the A321 will only operate on the route for a week until May 13 when it is replaced again by a 757 operating a six-times-weekly route between England and America. The service then reduces to three-times-weekly beginning on May 22 until May 29, at which point it returns to daily service until August 4 when the A321 will resume its role on the route.
Additionally, the London to Boston route will also be affected by the aircraft swap. The route will launch with a Boeing 757 on May 18, while the other routes beginning on that day remain unaffected and will continue to be serviced by the A321neo fleet. The route will also be offered four-times-weekly instead of daily.
Customers seated in the airline's premium cabin were among the first to be notified, as they were placed in the economy cabin and offered to be refunded the difference in cost. The 757s that will operate the route in the A321s stead are configured in an all-economy configuration with 198 seats in total, while Primera's A321s are configured in a two-class configuration with 200 seats in total.
While It is not yet known which airline or leasing company Primera will acquire its Boeing 757s from, one speculation is that the airline may call upon its old partner Jet2.com, which the airline has worked with in the past to provide wet-leased aircraft to Jet2.com currently has a fleet of 11 Boeing 757-200s and has hubs in Birmingham and London-Stansted, similar to Primera.
This isn't the first time that airlines have had to make last-minute changes to their aircraft due to delivery delays. Norwegian Air International, the transatlantic arm of Norwegian Air Shuttle that operates Boeing 737 MAX 8s between North America and Europe, had to sub in its intra-Europe Boeing 737-800 Next Generation aircraft for its first few flights while it waited for its MAX aircraft to arrive.
Primera's newest A321neo has been spotted wearing Primera colors at Airbus' facility in Hamburg, meaning that the aircraft is near delivery. However, it is unknown when that aircraft will be repositioned to London and if it will be in place for its scheduled May 5 flight across the pond.
UPDATE: According to Primera Air CEO Hrafn Thorgeirsson and ch-aviation, the airline will wet-lease the Boeing 757-200s to be used on the London-Newark/Boston routes from Orlando-based National Airlines with a possible additional wet-leased Boeing 767-300ER from EuroAtlantic Airways.
National Airlines is primarily a cargo airline which failed at starting a scheduled passenger division from its base in Orlando-Sanford using its passenger charter 757 fleet, which will now be used by Primera from May until August. EuroAtlantic has a long history of providing wet-leased aircraft to low-cost airlines such as Norwegian Long Haul in its infancy.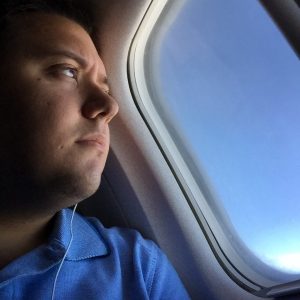 Tom has been flying for as long as he can remember. His first flight memory was on a Song Airlines 757 flying from LaGuardia to Orlando. Back then, he was afraid to fly because he thought you needed to jump off the plane in order to get off. Some years later, Tom is now a seasoned traveler, often flying to places just for the fun of it. Most of the time, he'll never leave the airport on his trips. If he's not at home or at work as a Line Service Technician at Long Island MacArthur Airport, he's off flying somewhere, but only for the day.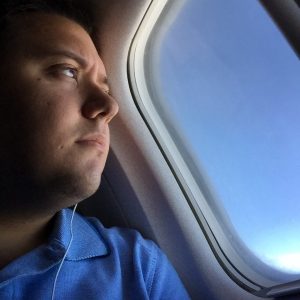 Latest posts by Thomas Pallini (see all)