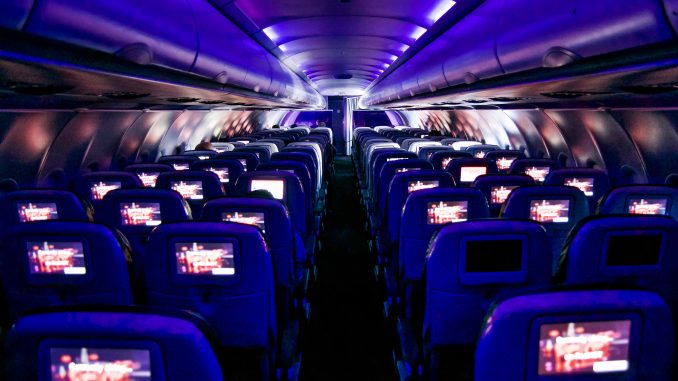 On Tuesday tonight, Virgin America's last ever flight departed, marking the end of an era for Richard Branson's San Francisco-based startup carrier. VX1948 is the airline's last revenue departure, from San Francisco International Airport (SFO) at 9:32 p.m. marking the last departure for the carrier. Around 11:01 p.m. the flight arrived in Los Angeles.
Just two minutes prior to VX1948's departure, VX1182 departed for the airline's final transcontinental flight to Newark (EWR). VX1182's landing will mark the last one for the airline, which will occur at 5:59 a.m. on April 25. A return flight from Los Angeles to San Francisco also operated, but this flight is reserved for employees of the two airlines.
The final flights are coming just two years after Alaska Air Group announced they would be purchasing Virgin America for $2.6 billion on April 4, 2016. Richard Branson was opposed to the deal which would see his airline's brand being retired in favor of Alaska's.
In an open letter to Virgin America employees in 2017, Branson reflected on the airline's significant impact on the aviation industry, becoming a disruptor in an area which continues to see consolidation and a lack of competition between carriers. He discussed some of the major victories for the airline, including one at Dallas Love Field:
"Remember that time in 2014 when Dallas residents signed a petition to make sure city council members did the right thing and gave us two gates at Dallas Love Field? And the party we threw to thank Dallas for letting us fly? The legacy airlines kept trying to stop us flying. But we won over people in Newark, Chicago and Boston in similar fashion."
But these monumental victories and the airline's ability to offer an experience like none other was not enough to keep the airline flying. In an effort to eliminate competition on the West Coast and keep JetBlue away from purchasing the airline, Alaska Airlines offered the $2.6 billion which secured the airline's spot as the fifth largest carrier in the U.S. with a combined fleet of over 300 aircraft.
The popular travel community website FlyerTalk has organized celebration events for the VX1948 flight, including a champagne toast for passengers onboard the flight once it arrived at LAX. The passengers also crowdfunded enough money to create special swag for the final flight, which were distributed to passengers onboard and the crew operating the flight.
When Virgin America's famous safety video was played one last time, the airline is expecting passengers to dance along in their seats. A how-to-guide for passengers planning to take part in the VX safety dance was even made for the flight.
Apart from FlyerTalk's prepared festivities for the final flight, in a statement Alaska Airlines also said: "We're planning to delight our guests flying on these last two flights with a few surprises."
While the crew and passengers celebrated this flight, Alaska Airlines was busy at 29 airports across the nation replacing Virgin America check-in counters and signage with those of the Alaska Airlines brand.
By Wednesday morning, the airline's San Francisco hub at the newly remodeled terminal 2 looked more like an Alaska Airlines terminal. While Chester the Eskimo starts becoming a more familiar sight at airports around the U.S., many employees will still wear Virgin America uniforms until 2019.
For more coverage of Virgin America's merger with Alaska Airlines, check out these AirlineGeeks articles:
Virgin America's Upcoming Final Flights Mark the End of an Era
Virgin America Says Farewell to 'Redwood' Callsign Alaska Airlines and Virgin America Cabin Crew Reach Key Step In Merger
Alaska Airlines Reveals First Airbus A320 in Alaska Livery
28 Passengers and a Fading Brand: The Legacy of Virgin America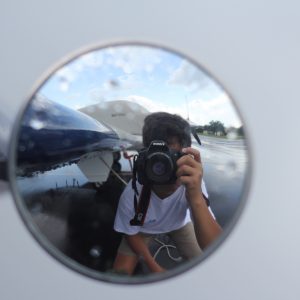 Mateen has been interested in aviation from a very young age. He got his first model airplane at six and has been airplane spotting since he was nine years old. He has always had a passion for aviation and loves learning about different aspects within the industry. In addition to writing for AirlineGeeks, Mateen is also an editor for his high school's newspaper. You can also find him on Instagram (@Plane.Photos) where he enjoys sharing his aviation photography with thousands of people everyday.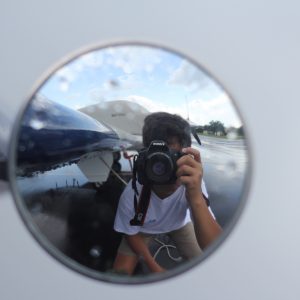 Latest posts by Mateen Kontoravdis (see all)