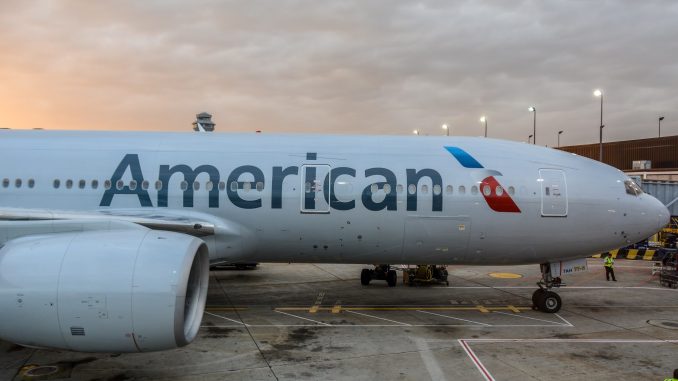 For my entire traveling career of nearly 10 years, I've managed to never attain elite status on any airline that I've flown on. As a frequent traveler and avid reader of travel blogs, I've noticed the disparency between regular passengers and those with elite status but didn't care enough to seek out or be mad that I didn't have status. It seemed a perk that would be nice, but one I could do without and have been for quite a while now.
Recently, American Airlines saw it fit to bestow upon me a trial offer for its lowest elite status, AAdvantage Gold. The trial offer was unsolicited and had nothing to do with my status at AirlineGeeks, as I've never had dealings with the airline in any capacity on behalf of the website. The offer was a promotion from the airline with "no strings attached" and came with a shortcut to keeping the status if I flew a certain amount during the trial period.
I've never received an offer like this before and just days prior had over 30,000 miles in my AAdvantage account. The offer proved to be particularly useful, as I have 3 roundtrip flights on American coming up in the next few months. While my newly-acquired Gold status will give me some perks, it won't be life changing. I only qualify for complimentary upgrades on one out of the nine flights I'm booked on and only plan on bringing a carry-on each time.
However, it wasn't until I received the elite status that I realized just how large the disparency between elites and regular passengers actually was. What used to be a perk of loyalty has now turned into an "us and them" fight with regular travelers constantly reminded of their "disloyalty" if they don't have status.
I actually have a favorable opinion of frequent flyer programs, as I've used them to purchase award flights in the past despite not having status. The problem I have is when elite status makes things free for elites that should be free for everybody. In other terms, when airlines unnecessarily charge for things, make them free for elites and call it the perks of loyalty, then scold the rest of the traveling public for not being loyal.
The Boarding Process
The first offense, in my book, is the boarding process. Due to airlines constantly trying to find ways to improve the boarding process, the boarding order on some airlines is continuously changing. The most egregious, in my opinion, is American Airlines, which has 10 boarding groups when including the ConciergeKey first to board group.
The boarding process is arguably one of the most stressful times for most passengers, especially those carrying on a bag. Will there be space above my seat? Will I have to check my bag to my final destination? These are important questions now that airlines have cracked down on carry-on bags.
Anybody that's been on a commercial airline knows that even before boarding has begun, passengers are huddled around the placards waiting for their group to be announced so they can get on the plane as quick as possible. Others will attempt to sneak by unsuspecting gate agents and board ahead of their time. Gate lice, as their known, do not rest easy until their bag is stowed and they are in their seats.
However, American Airlines has managed to create more stress to the process with its asinine boarding groups. While most airlines have boarding groups that go up to 5, American's goes up to 9, which doesn't include ConciergeKey or pre-boarding. What this means for most non-status travelers is that you have to wait for the agent to call at least 6 groups ahead of you, constantly reminding you of a status and benefit you do not have, until they finally get to your group.
Travel is a stressful situation for most and as passengers, we don't need to be reminded that we aren't loyal enough to board with the first 6 groups of passengers when all we want to do is just get on the plane and get our bags in an overhead bin. Every color of the rainbow is called before regular travelers get to board. However, as a newly-minted AAdvantage Gold member, I get to board with Group 4.
Basic Economy
The basic economy rollout has been controversial among many travelers both with status and without. However, some airlines have found a way to use it to favor their customers with status and punish those without under the guise of lower ticket costs.
American Airlines restricts three important factors when traveling on a basic economy ticket: baggage, seats, and boarding group. Carry-on bags are not allowed when flying on a basic economy ticket and checked bags are charged at the same fee. However, if you're an elite customer, baggage rules don't apply to you. Elites can carry-on bags, personal items and check a bag for free.
When it comes to boarding groups, regular basic economy passengers are relegated to the very last boarding group, Group 9. However, elites keep their boarding privileges even on basic economy tickets, allowing them near-first crack at overhead bins with their free carry-ons and personal items. Luckily for regular passengers, seats are still assigned at check-in, which does even the playing field ever so slightly.
While Basic Economy fares are meant to provide a low-cost option for travelers that don't want to pay for extras they might be using, it's become a way for elites to travel for even cheaper, despite the lower mileage earnings. By allowing them to keep their benefits when flying this fare, American is essentially punishing regular customers for not paying more to fly in regular economy.
Seat Selection
If you look at an American Airlines seat map for any given flight, you'll see a multitude of colors in the shape of an airplane. Orange represents Main Cabin Extra seats, green represents preferred seats and blue represents regular seats. Blue seats are the complimentary seats, while the rest you have to pay for or get free if you have elite status.
I recently booked a fairly expensive trip to the Middle East that includes travel on American Airlines on one of its flagship routes, New York to London. The route has always been a dream of mine to fly and I couldn't have been happy to book it when I found out that it would be on the flagship of the American fleet, the Boeing 777-300ER. It wasn't until I actually booked the flight that I wished I had booked with a different airline.
While European airlines have been charging for advance seat assignments for years, the American airlines have held off, unless you buy a basic economy ticket. When I went to select my seats, I was allowed to do so without being charged. However, American had made all the aisle and window seats on the aircraft "preferred seating," meaning they could charge extra for them.
The airline wanted me to pay an extra $40-$60 per flight for the privilege of looking out the window or having aisle access. Middle seats were free, but that's only so that the airline could claim that advance seat selection is complimentary, as long as you book a middle seat. After all, a seat is a seat and all seats got to London, is what I figured the airline would say if I pressed them about it.
However, American has gone crazy with preferred seating, as they don't actually include a benefit. When detailing all the great benefits for the preferred seats, the airline only lists two things: "standard legroom" and "favorable location." I didn't realize that those were the standard for charging for seats that are exactly the same as regular seats and doesn't even include priority boarding.
It was a scam as US Airways did it and it is has been perpetuated and misused by American, especially on its flagship route and aircraft. On domestic routes, the airline doesn't typically do this. However, preferred seats do occupy a large portion of the cabin relegated non-status customers to the back of the plane. Since they do it on their flagship route, it's a slippery slope the airline is on and I wouldn't put it past them to try it out domestically.
With my new Gold status, I am able to secure one of the window or aisle seats at no charge. Even if I hadn't had the status, I'd rather fly 8 hours in a middle seat than contribute to American's ancillary fee bottom line. As I mentioned before, don't start charging for what used to be free then give it to elites and call it loyalty. Not charging elites for aisle and window seats isn't loyalty, that's giving the regular traveler the shaft.
Award Ticket Bookings
Lastly, and perhaps the most egregious of the lot, is the "Award Processing Fee" American Airlines charges on award tickets booked within 21 days of the scheduled departure. The $75 fee has been the scourge of non-status frequent flyers everywhere as it charges a fee for doing absolutely nothing on the airline's end and there is absolutely no wiggle room.
Two weeks ago, I attempted to book an award ticket on American that would virtually drain my account. I didn't want to use the miles, but I had to fly to Phoenix after school ended due to a death in the family. When I went to book, I saw the $75 fee tacked on to my booking. I had realized that I was 18 days from departure.
After pleading with the airline to waive the fee and explaining my situation, the only answer I was given was "Unfortunately, the fee is only waived for AAdvantage Executive Platinum, Platinum Pro, Platinum or Gold." Who was I to think that I was worthy of such special treatment? I had only saved up 30,000 miles from the airline, enough for a roundtrip award ticket, but not loyal enough, I guess.
I paid the $75 fee but was glad to do so as I was effectively draining my account and vowing to take my business elsewhere in the future. If I was to book that same ticket now with my trial Gold status, the fee would've been waived. When airlines start making up fees and waiving them for their elite status members, that's when you know there's a problem with your system. So far, American has done this twice with preferred seating and now this.
Is Loyalty Reasonable for the Average Traveler?
I pointed out in each section that I benefit from elite status when I mentioned that I now had a better seat assignment or boarding group, but that was not to brag or gloat. Rather, it was to show the hypocrisy in the system. What used to be an extra bonus has now become giving elites what used to be free for all, as each of these problems didn't exist just a few years ago. Other notable mentions include checked-bag fees, standby fees and outside reservation fees.
Instead of merely getting extras, elite status has evolved into an immunity from the ever-growing ancillary fee driven airline industry in which we find ourselves in, completely detaching elites from the traveling public and further isolating the super-elites from the true problems plaguing the industry.
As I mentioned, I'm a frequent traveler and usually know how to negotiate these issues. Recently, however, I've had to admit defeat and let the airline win, despite the fact that I'm the paying customer. When people get angry over small things such as tomato juice, it's not because they like the taste (well, that's partially why), but they're pushing back at an industry that constantly seeks to take away from us and charge us more.
Even though they don't realize it, airlines are not rewarding loyal travelers, they're punishing regular travelers. Loyalty, like it or not, is not always an option for the average traveler and isn't easily given when dealing with expensive products such as airline flights.
For me, I never was loyal to one airline because my early flying consisted of flying back and forth between New York and Phoenix to visit family and the occasional side trip. When booking these trips, I never thought of elite status or elite qualifying miles, I thought, "what option can let me see my family for the lowest cost at the most convenient times?" Does this mean I should be punished for not always choosing American or Delta or United? I don't think so.
Not everybody has the luxury to choose an airline based simply on loyalty and airlines shouldn't punish those who aren't extremely loyal. As I mentioned before, I acquired over 30,000 miles with American, while it wasn't enough to acquire elite status, shouldn't that count for something? A colleague of mine wrote recently that we brought these changes on ourselves, but the airlines surely haven't been completely innocent.
Moving forward, I plan to use my temporary Gold status for all its worth. However, besides getting to select seats on my flights to and from London, it really won't do me any favors unless I miraculously get upgraded on my 1 hour and 40-minute flight on an aging American MD-80 from New Orleans to Dallas, which is unlikely.
American isn't the only airline that does this, but I've found them to be the most egregious and relevant considering I'm flying them the most this summer. I've been told on airlines like United and Delta that I can't do certain things because I'm not an elite member. Once upon a time if you asked nicely enough for something you'd get it, but now the first question is "what status do you have?" I'm sure I'll find more perks that I get as a Gold, for the short time it may be, than as a regular traveler.
I've always been a resourceful traveler and will continue to be one even with this status. It's gotten me this far and it will have to do until for the foreseeable future.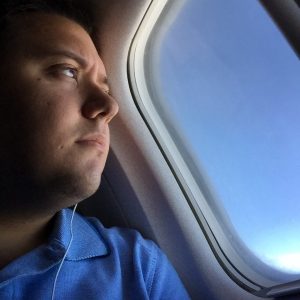 Tom has been flying for as long as he can remember. His first flight memory was on a Song Airlines 757 flying from LaGuardia to Orlando. Back then, he was afraid to fly because he thought you needed to jump off the plane in order to get off. Some years later, Tom is now a seasoned traveler, often flying to places just for the fun of it. Most of the time, he'll never leave the airport on his trips. If he's not at home or at work as a Line Service Technician at Long Island MacArthur Airport, he's off flying somewhere, but only for the day.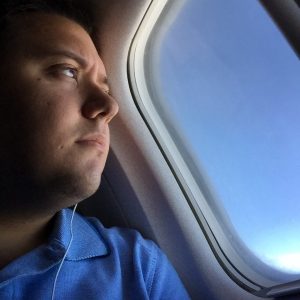 Latest posts by Thomas Pallini (see all)