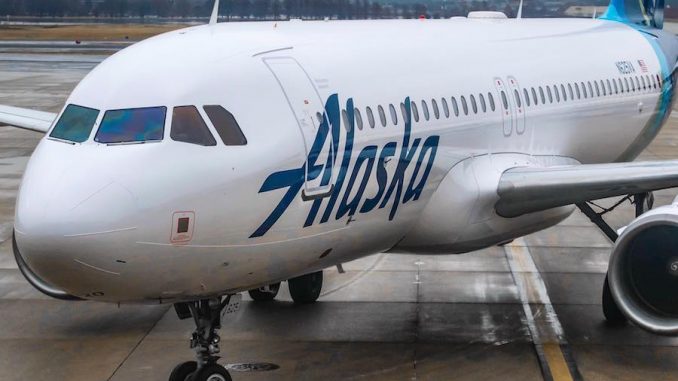 Alaska Airlines won the J.D. Power award as the highest ranked airline in customer satisfaction in North America for the 11th year in a row. The airline ranked highest among traditional carriers according to the 2018 North America Airline Satisfaction Study. Southwest Airlines won for the second year in a row for low-cost carriers (LCCs).
Along with the individual award winners, it was announced that airlines overall saw improved passenger satisfaction, scoring a 762 out of 1000 over the past year. This number represents an all-time high for North American airlines. The number also marks the seventh year in a row that airlines have improved in this rating.
J.D. Power states that Alaska received a score of 775, eight points ahead of the runner-up, Delta Air Lines. The airline scored well in all seven categories that are a part of the survey. Improvements were seen partially by the airline's investment in larger overhead bins, allowing passengers to fit larger items on board. This improvement for Alaska also comes as the airline works to continue the final steps of its full integration of Virgin American into the Alaska Air Group brand.
"To earn this award for 11 years is a fantastic tribute to our people, especially as we worked to integrate two airlines," said Alaska Airlines CEO Brad Tilden. "On behalf of the entire leadership team, I would like to thank all 23,400 Alaska and Horizon employees and our partners for their incredible dedication to our guests, and for consistently providing amazing, kind hearted service."
Southwest received a score of 818, topping the low-cost carrier ranking for the second consecutive year, besting JetBlue by six points. According to the rankings, Southwest numbers were driven by investments made in fleet improvements.
The North American Airline Satisfaction Study measures passenger satisfaction and was fielded between April 2017 and March 2018. A total of 11,508 passenger responses, both leisure and business, were used to compile data. The seven categories that are scored include cost and fees, in-flight services, aircraft, boarding and deplaning, baggage, flight crew, check-in and reservations.
Jace has been working at AirlineGeeks for nearly three years. Born in Seattle, Boeing and aviation quickly took over his life and he never stopped looking up. Jace enjoys plane spotting and taking trips just so he can fly. He is currently studying at Embry-Riddle Aeronautical University while earning his Bachelors of Science in Air Traffic Management.
Latest posts by Jace Moseley (see all)