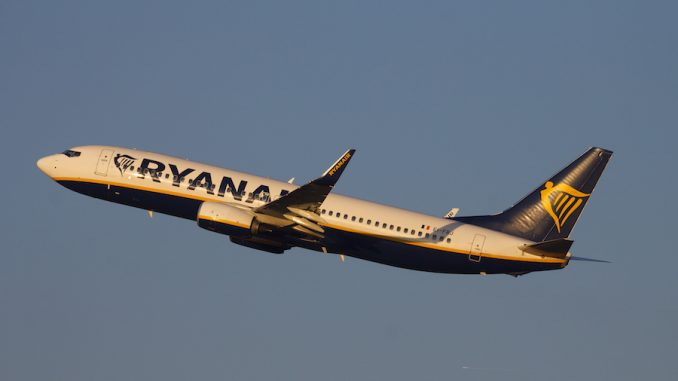 The United Kingdom and the European Union will be going their separate ways next spring, leaving many to wonder how airlines are preparing for potential changes. While both sides have already agreed to a transitional period to renegotiate air traffic rules until 2020, Ryanair and Easyjet are not taking this for granted.
Remaining Uncertainty
With the separation occurring soon, known throughout the world as "Brexit", the U.K. will also abandon the harmonized and liberalized "Open Sky" framework of the EU. Further, the EU has similar open skies agreements in place with the U.S. and Asia, which the U.K. will also suddenly be left out of. Some non-EU members such as Norway are part of the European Common Aviation Area, but subject to numerous conditions, including participation in the common market. This point remains very much in question with parts of the British government rejecting this option steadfastly.
This means uncertainty around what the U.K.'s ties to Europe will look like in the future with the possibility of a hard Brexit remaining. If this were to occur, the U.K.'s ties to the European markets would be completely severed without alternative agreements in place, and would have a significant effect on the island's carriers.
The Effect on Low-Cost Carrier Strategy in the EU
While IAG and the operations around British Airways have some business interests outside of Europe with their long-haul flights, Easyjet and Ryanair and their short and medium haul focus are completely dependent on access to the EU markets. Easyjet, a British company, and Ryanair, its Irish counterpart, both have their headquarters in the U.K., and initially grew by flying passengers from the UK to sun and tourist destinations on the continent. Their later growth was almost exclusively on the European mainland.
According to British daily newspaper The Guardian, EU officials have already informed British airlines that following the completion of Brexit, the airline could only continue to operate flights between EU countries if it relocated its operational headquarters onto EU territory and put their ownership into the hands of EU shareholders.
Ryanair and Easyjet have already reacted, each in their own way. Both have already put a stronger focus on transporting EU passengers, with Ryanair increasing its share of intra-EU flights from 33 percent to 63 percent and Easyjet from 63 percent of 81 percent, according to Airborne Consulting, a European airline analyst company.
Similar Airlines with Distinct Strategies
The rest of the airlines' responses, however, differs from one another. Easyjet has created a dedicated company to continue serving the U.K. market alongside two additional bases: Easyjet Europe and Easyjet Switzerland. These two bases are geared to serve the European market only and to ensure a continued physical and operational presence in the EU. According to news agency Reuters, Easyjet plans to register 180 of its aircraft with Easyjet Europe within the next year – significantly more than would henceforth be based in its country of origin.
Ryanair is also splitting its operations in two, but by different means. While Ryanair U.K. will continue to serve the British market, Ryanair itself will limit the voting rights of non-EU shareholders. This, coupled with its original base in EU-member Ireland, should satisfy the physical and financial basis inside the EU. According to news service DPA however, Ryanair's board is split on the move.
Whichever path they choose, the low-cost carriers have something in common with British Airways' parent company IAG: The pan-European approach to maintenance and operations most UK-based airlines had adopted will have to be reformed from the ground up. Therefore, it will become more difficult to switch aircraft across the British and EU markets going forward. Also, passenger rights laws between Britain and Europe are most likely to differ in the future.
In the end while both Easyjet and Ryanair opposed Brexit, each has taken its own steps to prepare for the now inevitable shake-up to their operations.
Adrian joined AirlineGeeks as a writer in 2017. He had always wanted to become a pilot and while he chose a different career path for now, his interest in aviation continues to grow every day. Adrian was fortunate to travel extensively for business in the past five years. As a result, he focuses his research and writing on passenger services and experiences on a variety of airlines. His favorite aircraft include the Airbus A350, A380, and the Embraer passenger jets.
Latest posts by Adrian Vannahme (see all)