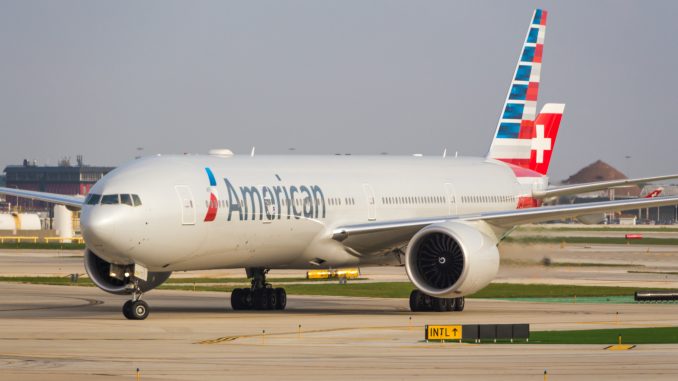 American Airlines recently announced a major change to its basic economy fare rules as it will now allow basic economy passengers to bring carry-on luggage on flights, in addition to a personal item. Previously, only passengers with elite status or co-brand credit cards were allowed carry-on luggage. Coming hours before its second-quarter earnings call, the change brings the carrier in line with competitor Delta's basic economy offering which allows passengers a complimentary carry-on bag.
It first came as a surprise as passenger-friendly changes are relatively rare since they come at the expense of the bottom line. A prime example of this is the new economy seating configuration on Delta Air Lines' Boeing 777-200 aircraft. The airline went with a surprising 9 abreast seating configuration in economy when the market standard had been established as 10 abreast. The reduction in available seats decreases the amount of money a flight makes.
There are, of course, theories that try to prove that 9 abreast seating wasn't implemented just for passenger comfort. It is possible that the airline believed they'd have challenges filling the entire plane and instead went with fewer seats. Therefore, controlling capacity in a time where fuel costs are increasing and airlines are expected to cut capacity to control costs.
Delta's published reasoning states that it expects to be able to command a revenue premium for the better product and therefore, do better. However, whether the decision was made in the best interest of the passenger or the profits doesn't negate the fact that the passengers ultimately benefit from having more room in economy.
Consumers Still Care About Price
Due to new tools offered by Google Flights and other online travel agencies, customers are able to filter out fares that don't offer carry on luggage. American Airlines and United Airlines were the only major carriers not offering carry-on luggage, which hurt American when consumers filtered for fares that allowed carry-ons. With the filters on, Delta showed the same basic economy fares while American showed a price increase.
Price sensitive consumers naturally avoided the American Airlines fares, which were often marginally more expensive than other carriers, as they would get less value for their money. This shattered American's expectations that basic economy would be a revenue driver. 60 percent of customers, when presented with a basic economy fare, bought up to a regular main cabin fare, but it still wasn't enough.
When asked directly about the lag of basic economy sales, Don Casey, Senior Vice President of Revenue Management at American Airlines, stated that the airline expects to improve in excess of $100 million a year. This gives a ballpark range of how far short American's draconian Basic Economy fell.
The announcement by American proves one thing, consumers still want the best price for their purchases. American's capitulation shows that the price sensitivity of the leisure traveler, it seems, finally got the better of them.
You Can't Lead from Behind
Leisure customers are not changing their ticket purchasing habits, they're still as price sensitive as ever. They are comparing similarly priced options and in turn choosing what gives them the most bang for their buck. American Airlines thought it could be the most restrictive with basic economy to push the fare buy-ups but clearly, it didn't work.
The experiment shows that there is no clear path to be the leader of the pack when it comes to economy offerings, but it does hurt to at least not be in step with your competitors.

Hemal took his first flight at four years old and has been an avgeek since then. When he isn't working as an analyst he's frequently found outside watching planes fly overhead or flying in them. His favorite plane is the 747-8i which Lufthansa thankfully flies to EWR allowing for some great spotting. He firmly believes that the best way to fly between JFK and BOS is via DFW and is always willing to go for that extra elite qualifying mile.

Latest posts by Hemal Gosai (see all)