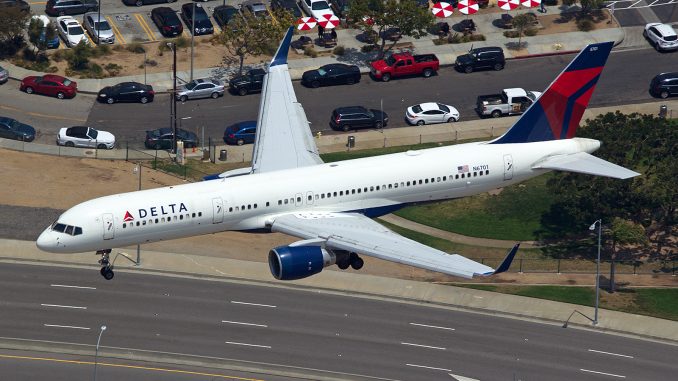 Over the past few weeks, airlines in the U.S. have been releases their second quarter 2018 earnings. These releases were of particular interest to curious investors looking to see how airlines would handle increasing fuel costs. The major carriers all announced various plans to alleviate the tension of rising fuel costs; earnings forecasts were changed, capacity restrictions introduced and more.
Here's a recap of some of the earnings calls and plans to tackle higher fuel costs
Delta Air Lines
Delta Air Lines was forced to cut its full-year earnings forecast due to higher fuel costs. However, the airline is still expected to do well. Fuel costs reached $2.17 per gallon in the second quarter, up from $1.66 per gallon the same time last year.
The airline was able to offset nearly two-thirds of the roughly $600 million in fuel cost increases, but there is still more to go. The airline expects strong revenue per available seat mile (RASM) growth, meaning the airline will be able to increase fares to offset increasing costs.
In addition, corporate fares offered to businesses are expected to increase as well citing strong demand driven by economic growth. Various other sources of revenue such as fare segmentation and joint ventures are also expected to help drive top-line growth.
American Airlines
The picture for American Airlines isn't so bright. The airline cut its 2018 earnings forecast for the second time this year. While the airline did still report a profit, it is still experiencing steady margin erosion due to strong competition from other airlines and growing fuel prices.
American's RASM grew by 2.1 percent which falls quite short of 5 percent Delta pulled off this same quarter. The pre-tax margin went to 8.6 percent from 14.2 percent a year earlier, net income fell to $757 million from roughly $1 billion last year and fuel costs increased to $2.24 per gallon, up from $1.63 this time last year.
This puts American Airlines in a tough spot. The airline announced a reduction of capacity through cuts on routes that are generally not profitable. While this will help keep unit costs down, the location and severity of these cuts may help prime competitor United Airlines gain more market share as it continues its aggressive growth plan.
United Airlines
Contrary to American Airlines, United performed relatively well. Revenue increased 8 percent from a year ago, slightly higher than analyst expectations. RASM came in at 3 percent, the top end of the estimate. Net income didn't fare so well with a decrease of nearly 17 percent due to the higher fuel costs.
However, the airline's pre-tax margin fell by 2.8 percent, slightly less of a decline than Delta's 2.9 percent. This is a surprising feat that shows that United is really working to keep it together but reducing non-fuel costs.
United expects to tackle these growing fuel costs by continuing to grow out as planned. The airline is confident it will be able to fill all those new seats and expect RASM to increase anywhere between 4 percent and 6 percent.
Southwest Airlines
The Dallas-based airline's revenue grew by a fifth of a percent this quarter, due to depressed sales resulting from the earlier passenger fatality and subsequent suspension of marketing programs. This caused a 3 percent decrease in RASM. Net income, however, only fell slightly by 1.3 percent, even with rising fuel costs. Non-fuel costs dropped nearly by 1 percent, better than the expected 1 to 2 percent increase.
The notable thing here is that while fuel increased, Southwest is still performing relatively well. The airline is known for hedging fuel, which allows airlines to purchase fuel at a fixed rate. Hedging is good when fuel prices rise, but bad when fuel prices fall. With the increase in fuel prices, hedging allowed the airline to absorb some of the increased fuel costs that many competitors had to eat.
However, this may have helped this quarter, but the same technique last year resulted in huge losses when fuel remained cheap. Looking forward, the airline will continue to hedge fuel and expects to further mitigate rising fuel costs by cutting planned expansion from 4 percent to 5 percent.

Hemal took his first flight at four years old and has been an avgeek since then. When he isn't working as an analyst he's frequently found outside watching planes fly overhead or flying in them. His favorite plane is the 747-8i which Lufthansa thankfully flies to EWR allowing for some great spotting. He firmly believes that the best way to fly between JFK and BOS is via DFW and is always willing to go for that extra elite qualifying mile.

Latest posts by Hemal Gosai (see all)