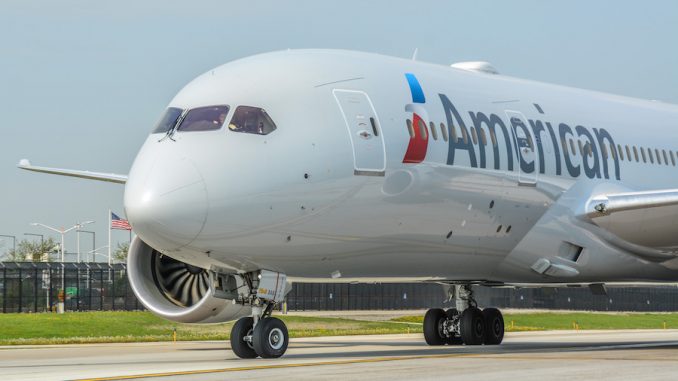 Last week, American Airlines announced plans for a new complement to its Asian route network, a flight from Las Vegas's McCarran International Airport and Tokyo's Narita Airport. This route, however, is not like the airline's others in that it will come with a prescribed end date just 10 days after the first flight takes off.
American Airlines flights 186 and 187, the outbound and return flights to and from Las Vegas and Tokyo, will operate a grand total of eleven times. The reasoning: cornering a large chunk of the temporary market growth that coincides with the International Consumer Electronics Show (CES) in 2019.
The flight — which is expected to also be marketed as a part of a larger partnership with Japan Airlines (JAL), a joint venture partner for transpacific travel  — will be operated Jan. 4-14 by American's Boeing 787-8 Dreamliner. During its short duration, the airline will be introducing nearly 5,000 seats into the market, hoping to capitalize on having the quickest and only direct option to get from the Asian nation to Las Vegas.
"Thousands of travelers from Japan and other parts of Asia make their way to Las Vegas every year for CES," Shane Hodges, managing director of Asia Pacific sales for American, said in a statement. "The network and onboard experience offered by American and Japan Airlines as part of our Pacific Joint Business is world-class, and we are thrilled to make getting to the world's largest technology event faster and easier than ever before"
Noboru Hirai, vice president of international passenger sales & planning for JAL, touted the flight as a great opportunity for not only the airlines but also for Japanese travelers.
"Travelers in Asia are discerning, wanting the best schedule on the best aircraft," Hirai, said. "This special service allows us to do that, while closely working with American to tailor it to the needs of Japanese customers."
The flight will also represent Paradise, Nevada-located McCarran International Airport's only nonstop service to Japan.
"This service from American will make it even easier for technology enthusiasts from Japan to experience CES," McCarran International Airport Director Rosemary Vassiliadis added. "This 10-day air service is expected to have an estimated economic impact of $2.8 million in addition to the more than $270 million annually that CES and its 184,000 attendees bring to the local economy."
The airport currently has service to Beijing and Seoul, served by China's Hainan Airlines and South Korea's Korean Air, respectively. However, the airport has expressed a desire for more trans-oceanic growth. And while McCarran has seen huge growth from airlines across the Atlantic, chiefly from low-cost carriers like Condor, Edelweiss, and Norwegian, Hainan and Korean are the only two airlines that cross the Pacific.
In 1998, Northwest Airlines and JAL both launched flights between Tokyo and Las Vegas. Just a few years later as the shockwave that followed 9/11 continued to plague the airline industry, JAL suspended their flights and Northwest would later do the same.
As a result of CES and these flights, American, JAL and McCarran Airport are continuing to further their relationship, while American is further gaining ground in their transpacific growth. Although McCarran will only see the American Dreamliner for 11 days, the quest for expansion continues on all fronts.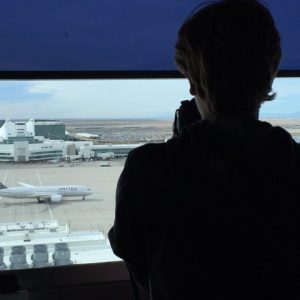 When he was just six months old, Parker took his first flight. From that point, he was destined to love aviation. His mom worked for Southwest Airlines much of his family have been frequent flyers on American Airlines for years, just as Parker is now. In 2015, Parker, inspired by aviation accounts on Instagram, decided to create an account of his own, and he hasn't stopped spotting since. On top of that, Parker has been writing for his school paper since his freshman year and has been writing and doing photography work for AirlineGeeks since August 2016.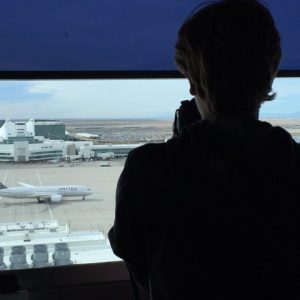 Latest posts by Parker Davis (see all)