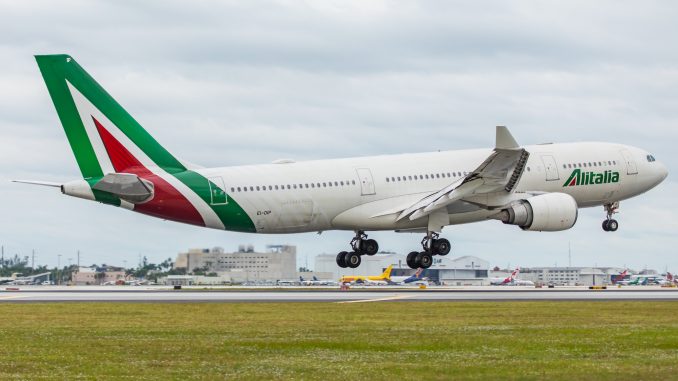 The administrators of bankrupt Italian airline Alitalia are considering bids from three interested parties it was revealed this week. As previously reported, the future of the carrier has been subject to continued speculation since a general election in the country earlier this year resulted in a coalition government with a predominant nationalist party with a majority. Administrators will pass on details of the bids to the government's Ministry of Economic Development to make a decision perhaps as early as December, when a €1billion bridging loan is due to be paid by Alitalia.
Delta Air Lines and easyJet have confirmed they have made bids and it has been reported by the Financial Times that Italy's state-controlled railway, Ferrovie dello Stato, is also in the running for Alitalia's assets. The involvement of the state-run railway company would go some way to satisfying the Italian nationalist Five Star party's manifesto promise of retaining a national interest in the airline. Comments have also been made that the railway could form a partnership with another airline, or airlines, to run Alitalia but whether this involves those who have made bids is still uncertain.
Bloomberg reported comments made by the Minister of Economic Development and Deputy Prime Minister Luigi Di Maio that "finding an industrial partner is going to be key." With Alitalia's SkyTeam alliance partner Delta seeking to expand its long-haul interests in Europe and easyJet expanding its successful short-haul operation, a break-up of Alitalia's operation may be a serious consideration. Delta currently owns 49 percent of the U.K.'s Virgin Atlantic and 10 percent of fellow SkyTeam member Air France-KLM. Under the current US-EU Open Skies agreement, a foreign airline cannot own more than 49 percent of an EU carrier.
easyJet Chief Executive Johan Lundgren has said that any takeover of Alitalia's assets would need to be strategic, operationally viable and make commercial sense. In reporting the U.K. airline's renewed bid the Financial Times reported that easyJet saw the interest in a restructured Alitalia as 'consistent with its "existing strategy for Italy."
The European short-haul market has seen some consolidation in recent months with Ireland's Ryanair taking a controlling interest in Austria's Laudamotion, and expanding its presence in the German domestic market. Austria has also been the country where easyJet have acquired an Air Operator's Certificate to minimise the risk from a post-Brexit European air market.
The Lufthansa Group which had previously been interested in bidding did not submit a revised bid citing the necessity for largescale restructuring of Alitalia to make the airline a viable option. The German airline consortium's bid from earlier this year had been considered the most promising prior to the Italian general election.  One of the main reasons cited for Alitalia's continued financial troubles has been the strength of employee groups and a resistance to restructure operations which will result in significant job losses.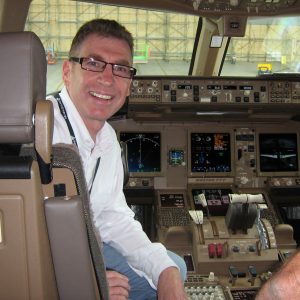 John has always had a passion for aviation and through a career with Air New Zealand has gained a strong understanding of aviation operations and the strategic nature of the industry. During his career with the airline, John held multiple leadership roles and was involved in projects such as the introduction of both the 777-200 and -300 type aircraft and the development of the IFE for the 777-300. He was also part of a small team who created and published the internal communications magazines for Air New Zealand's pilots, cabin crew and ground staff balancing a mix of corporate and social content.

John is educated to postgraduate level achieving a masters degree with Distinction in Airline and Airport Management. John is currently the course director of an undergraduate commercial pilot training programme at a leading London university. In addition he is contracted as an external instructor for IATA (International Air Transport Association) and a member of the Heathrow Community Fund's 'Communities for Tomorrow' panel.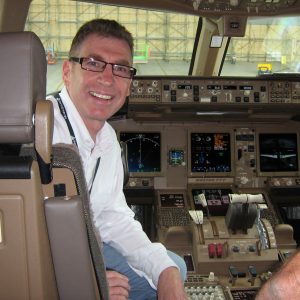 Latest posts by John Flett (see all)