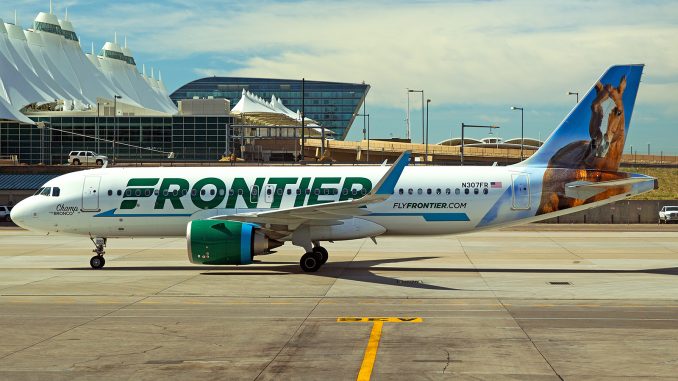 Just before the new year, a The Points Guy writer documented on his flight experience onboard Frontier Airlines, his self-proclaimed first flight on the American ultra-low-cost carrier. Following his flight, the writer penned an article for the travel website with the shocking "revelation" that the airline allows for flight attendants to collect tips through their tablet when a passenger buys an item.
Since his reporting, numerous other outlets have picked up the story, echoing the writer's revelation. However, the problem with his revelation is that the practice has been going on since Fall 2015, and is by no means a change in service. I experienced the practice of tipping on my first Frontier flight from Trenton to Raleigh in April 2017, and have noticed the same practice occurring several other times since. The real revelation here is the "experts" on travel are missing the point when it comes to why ultra-low-cost airlines such as Frontier succeed at continuing to attract customers.
The Real Story: A Slightly Modified Policy
It's true, Frontier's flight attendants are allowed to solicit tips when passengers purchase items. Sales are more likely to happen during Frontier flights since the airline operates an ancillary based business model where everything on board, including snacks and drinks, are available for purchase. When a customer makes a purchase, they are given a tablet to complete the purchase by swiping their card and then are asked whether or not they want to tip.
The tips, which are optional, are a percentage of the purchase and usually aren't much since drinks and snacks sell for only a few dollars. According to the airline, flight attendants that are uncomfortable with the practice can choose to opt out when performing service duties. Additionally, Frontier has stated that the tips have no impact on the wages stipulated in the flight attendant contracts, but rather are a way for customers to show appreciation. Since its implementation, the practice has brought in millions in incremental revenue for the flight attendants.
The real story is that Frontier is implementing a new policy where flight attendants will start to keep tips instead of pooling them starting Jan. 1, 2019, but the misleading headlines will have you believe that tipping is new to Frontier.
Missing the Point on Ultra Low-Cost Carriers
However, the purpose of this article isn't to attack Frontier's policy on tipping, but rather is to highlight the blind spot of the mainstream travel media when it comes to low-cost airlines. I get it, traveling on low-cost airlines such as Frontier and Spirit aren't glamorous. However, for a significant portion of the population, these airlines are the only way they are able to travel.
Following the post on The Points Guy website, countless news organizations, including travel publications and blogs such as Business Insider and Live and Let's Fly, posted articles on the story. Their headlines would indicate that the policy is brand new, and credit the writer with making the revelation. The shocking amount of reporting on this issue goes to show that a large portion of the mainstream travel media doesn't take the ultra-low-cost airline market seriously, much to the detriment of the passengers flying them.
While these airlines don't have a luxurious business class cabin or high-end lounges where one can escape the rat race of the terminal below, their importance to the American traveler should not be overlooked. Even the most novice flight deal seeker knows that Frontier and Spirit routinely offer incredibly affordable roundtrip fares for as low as $20, not including ancillaries, when their competitors are often double the cost.
With fares like that, a traveler may be more willing to put up with a few inches less of pitch, less seat padding and having to purchase a few ancillary products like a soda or snack. However, some news organizations would rather focus on flights that the large percentage of the traveling public will never take, which makes for an interesting read but has little real-world use for the reader.
Of course, a flight on low-cost airlines doesn't always make for interesting subject matter since they tend to be very ordinary unless something goes wrong. But, if our travel media spent as much time flying on these airlines instead of bashing them, we wouldn't be reporting on false revelations that aren't revelations to the 16.8 million passengers that flew on Frontier in 2017 alone.
The Dual Role with Safety and Service
Regarding Frontier's tipping policy, the writer asked in his article: "Did the flight attendants expect a tip for handing me a can of soda and a cup?" Well, replace "flight attendant" with any other service industry job and replace "can of soda and a cup" with any other good or service, and the answer is clear.
For example, how would the writer answer the following: "Did the bartender expect a tip for handing me a bottle of Bud Light?" How about, "did the waitress expect a tip for handing me a sandwich?" And "did the airport shuttle driver expect a tip for handing me my luggage?" The writer has flown in the premium cabins of some of the world's best airlines where flight attendants do a lot more than hand him a cup and a can of soda but has he ever thought about tipping them?
Since the revelation, questions have been raised as to whether or not flight attendants should be tipped, which speaks to the larger question of whether flight attendants are there for your safety or for service.
The truth of the matter is they are there for both. As aviation continues to be one of the safest forms of transport, it is very possible that a flight attendant goes an entire career without having to exercise the many safety functions that they are trained to do such as an evacuation. While this does not diminish their worth in any way, it does mean that passengers see more of the service side than the safety side aside from the safety demonstration and other checks that are performed.
This is not exclusive to aviation in any way as numerous other professions require its practitioners to take on a dual role.
Final Thoughts
With Frontier's rapid growth and significant expansion of point-to-point routes over the past few years, the airline is making travel more accessible and affordable to Americans. I've seen airlines like Frontier breathe new life into struggling airports and have overheard countless stories of how Frontier is allowing more people to fly, so much so that I've written numerous stories about Frontier. However, I rarely read stories from this view.
Is the tipping policy worthy of an article? Sure. Is this news or a revelation? Absolutely not.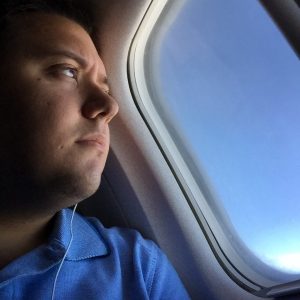 Tom has been flying for as long as he can remember. His first flight memory was on a Song Airlines 757 flying from LaGuardia to Orlando. Back then, he was afraid to fly because he thought you needed to jump off the plane in order to get off. Some years later, Tom is now a seasoned traveler, often flying to places just for the fun of it. Most of the time, he'll never leave the airport on his trips. If he's not at home or at work as a Line Service Technician at Long Island MacArthur Airport, he's off flying somewhere, but only for the day.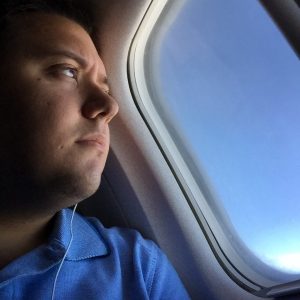 Latest posts by Thomas Pallini (see all)