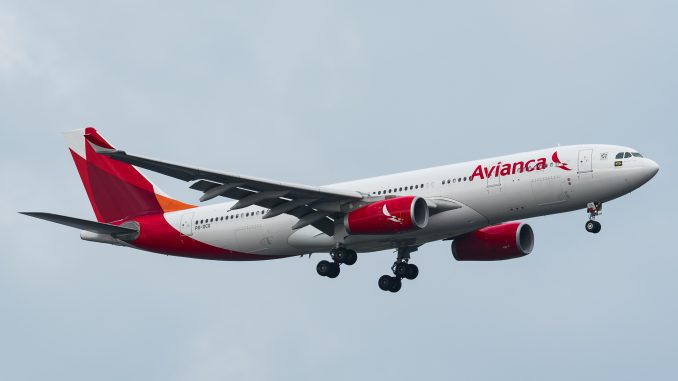 In a new development to recover the airline from bankruptcy protection, Avianca Brasil changed its president. Frederico Pedreira, who will be leaving the company replaced by Jorge Vianna, a former vice-president of the company.
Pedreira worked for the company for eight years in different executive positions and was responsible for its network expansion to Miami, New York, and Santiago de Chile. These routes will be terminated in March 2019.
Jorge Vianna, the new president, has more than 35 years of experience in leadership positions. He is one of the founders of Ocean Air that later became Avianca Brasil. He was a vice-president at the company between 2001 and 2009.
Aircraft Repossession
Aircastle, an aircraft leasing company, tried to repossess 10 aircraft from Avianca but a judge order allowed the airline to keep the airplanes until April when the creditors will meet to decide about a deal proposed by the airline. GE Capital Aviation Service is also seeking to repossess 12 A320 aircraft.
Uncertain Future
In an article published by Agencia Estado, creditors declared that they are not happy with the way things are going and with the possible proposal by Avianca. The idea is to divide the company in two, one with the debt and another one with the slots, which will be sold. The problem is that the law does not allow Avianca to sell slots.
In Brazil, the government owns the slots and in case of bankruptcy, the slots will be given to other airlines. Lawyers representing the creditors do not see any chance the plan will be approved.
Avianca is running out of time and options. Most media outlets say that negotiations are advancing but they never tell in which direction. The airline's new leadership has a difficult mission to make the airline profitable meanwhile negotiators try to keep the airline alive.
Peter Biondi has a degree in journalism and a master's degree in airline/airport management from Embry-Riddle Aeronautical University. He is a former professor of Airline Management, Airline Marketing, Airport Management, Aviation safety, and Introduction to the Aviation Industry. He is an IATA instructor in airline business foundation. He has worked as an aviation consultant, analyst, researcher, journalist and professor. His professional experience includes Varig – Brazilian Airlines, KLM, and British Airways. Before moving to the US, he lived in Europe and South America. He is fluent in English, Spanish, Portuguese, French and Italian.
Latest posts by Peter Biondi (see all)